World Heritage Villages Among Deep Valleys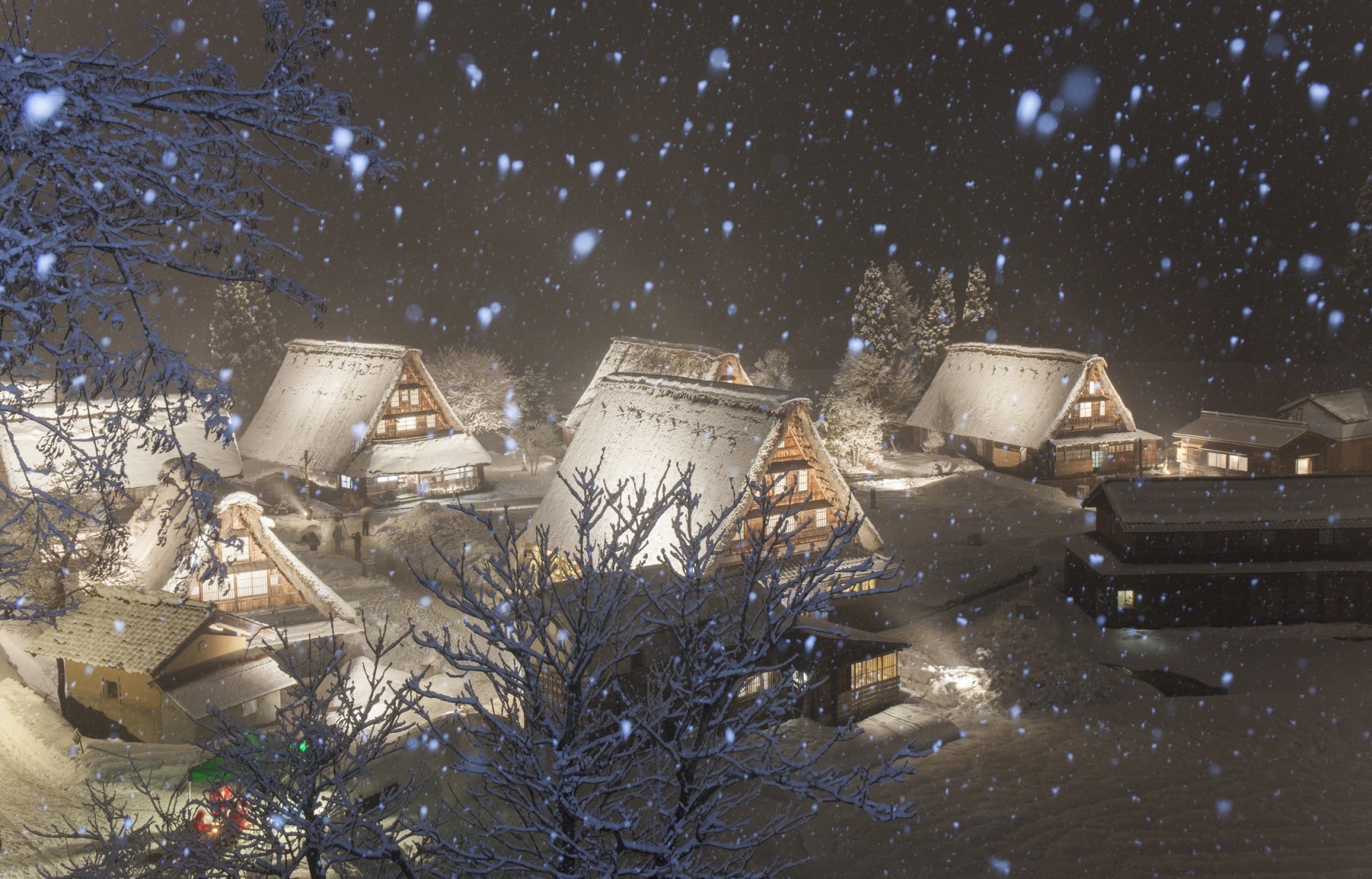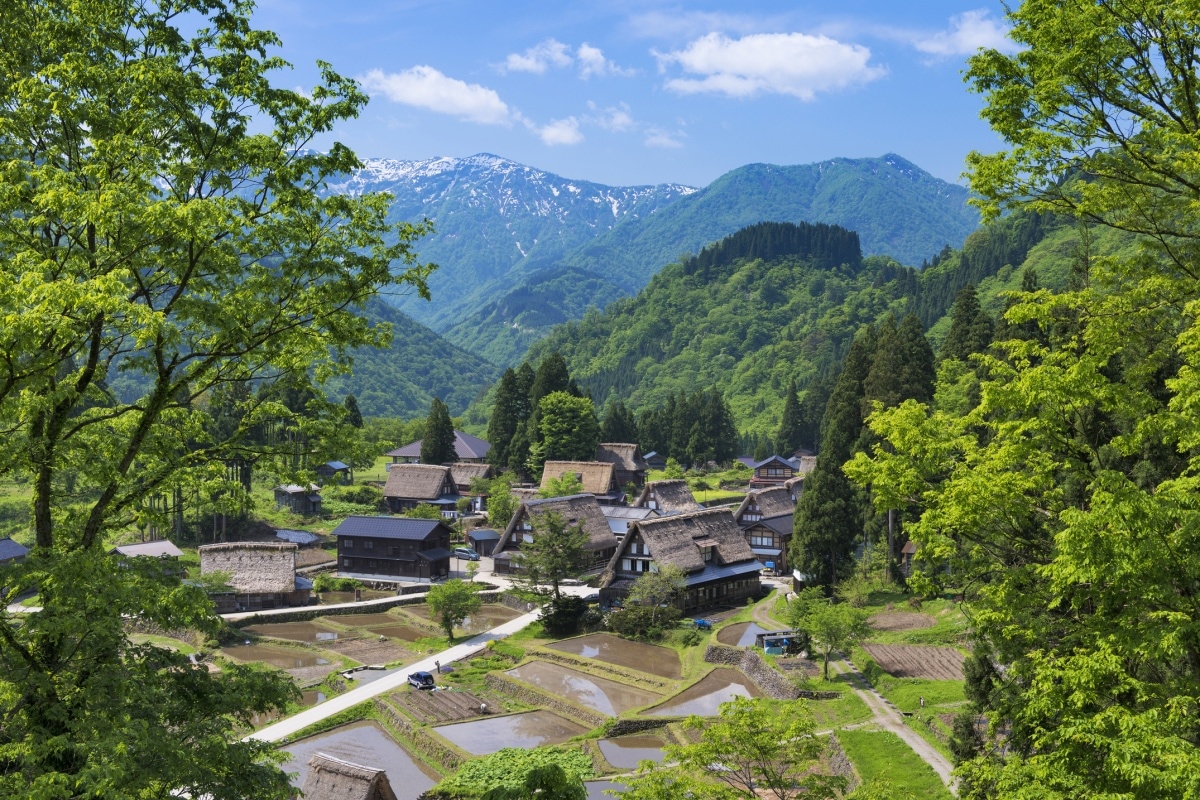 Shirakawa-go and Gokayama are quaint villages among deep valleys and steep mountains in the northwestern part of Gifu and southeastern Toyama. The thatched roof houses there, called gassho zukuri, appear somewhat like praying hands in Buddhism, and each has a couple hundred years of history. Surprisingly, the unique architectural design of these houses built deep in the snowy mountains have three or four floors and extremely steep roofs. Also, some are still used as residences. All of these characteristics were highly evaluated and earned the region designation as a World Cultural Heritage Site since 1995.
Gokayama in Toyama has 32 thatched roof houses in total while 114 houses exist in Gifu's Shirakawa-go. These villages lie near the border between both prefectures. While a few are also available as gassho zukuri guesthouses, allowing you to enjoy country living there, perhaps a day-trip may be enough for general travelers. We recommend you search for your accommodation in Kanazawa, Toyama City or Hida Takayama, which are popular cities for international visitors and all near the World Heritage Sites.

Shirakawa-go and Gokayama are almost equally located from Tokyo and Osaka. The JR Hokuriku Shinkansen Line from Tokyo Station and Shin-Takaoka Station in Toyama are available as your means of transportation. From Osaka, the JR Hokuriku Line brings you to Kanazawa Station in Ishikawa. Both Toyama and Kanazawa Stations are the departure points for tourist buses headed to the World Heritage Sites.

We hope you enjoy the quaint houses and harmonious coexistence of human and nature there.