7 Great Shops & Inns Near Yugawara Station
1. Nikori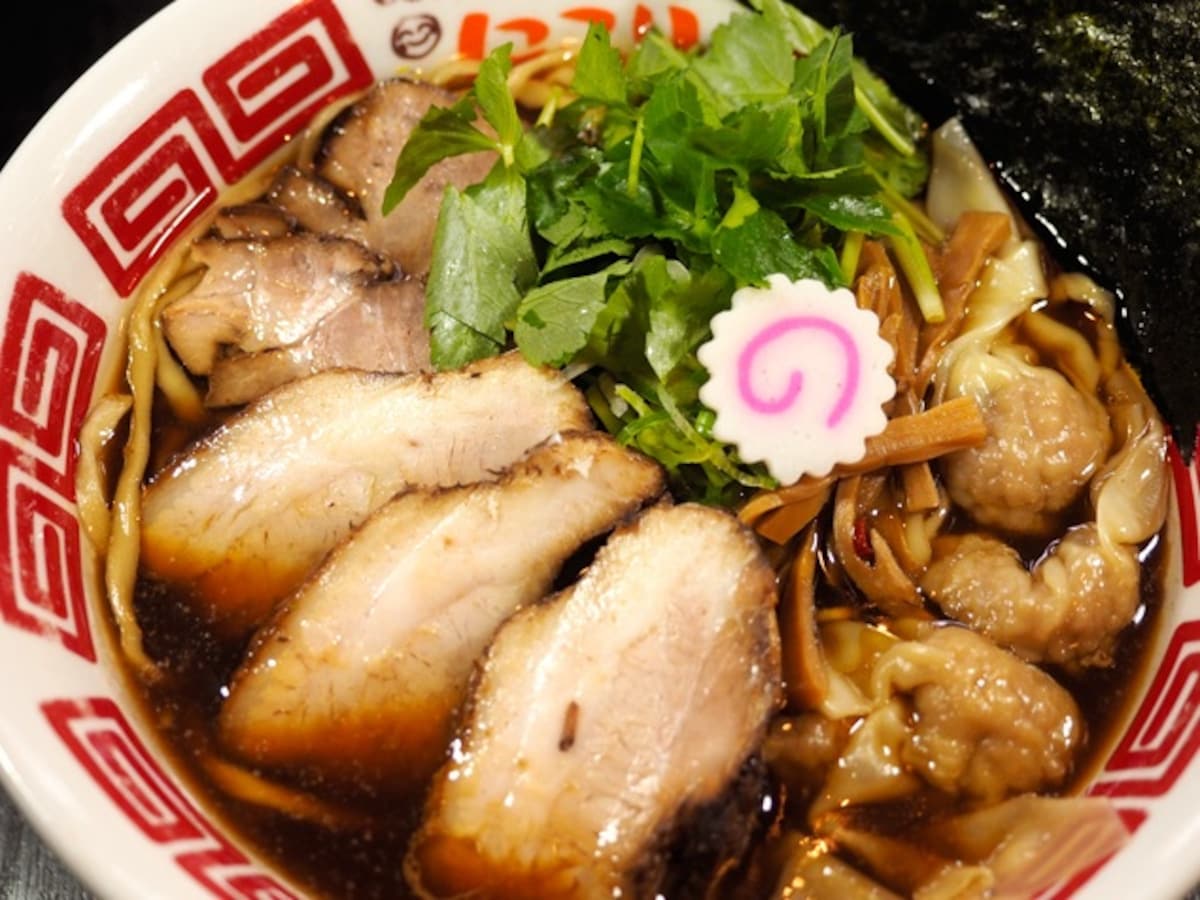 There are many famous, delicious ramen shops in Yugawara, but first and foremost among them is Nikori. The noodles are homemade and hand-kneaded, given an elastic, springy texture thanks to lots of water. The pork soup, which has a base of pork and vegetables simmered for over 12 hours, is used in the shop's Chinese noodle (chuka soba) and miso soba dishes. The dried sardine noodles, made by adding dried sardines to the pork soup for a slightly bitter flavor, is another popular choice. Despite being so particular about making everything—from the roasted pork to the wontons and menma (fermented bamboo shoots)—in-house, Nikori is well known as a Yugawara restaurant where you can casually drop by for a delicious noodle bowl.
2. Ishizawa Shoten
Yugawara is well known for its mandarin oranges, or mikan. The kinds of mandarin oranges you can buy at Ishizawa Shoten change with the seasons, but they can generally be enjoyed between September and June. Other citrus-related souvenirs can be found here as well, such as seasonal jams and mandarin honey.
3. Ippukudo
This souvenir specialty shop, located right in front of Yugawara Station, conveniently collects the region's best souvenirs in one spot, including excellent sweets, food from the local seas and mountains, and even small items like stationery. You'll also find a restaurant on the second floor where you can eat while you wait for your next train.
4. English Bar The King
English Bar The King is particularly proud of its cocktails, which feature carefully selected, seasonal fresh fruit. Non-alcoholic cocktails are also available upon request.

Hours: 7 p.m.–1 a.m. (L.O. 12:30 a.m.); open late Friday & Saturday nights
Closed: Sunday & Wednesday
5. Koubun no Ki
Bookstore Koubun no Ki, Secondhand Book Store Bunraku Shoten 1, and Recycle Shop Bunraku Shoten 2 are three shops lined up next to one another. They carry everything from games, manga, CDs and DVDs to clothing and digital electronics, so you might even be able to snag a great bargain!
6. Uoki
An inn specializing in seafood dishes, Uoki is just a seven-minute walk from JR Yugawara Station. The fish here are always fresh, since the owner haggles for them at the town's marketplace every morning! Naturally, Uoki's traditional Japanese course meals (kaiseki ryori) are loaded with a wide variety of fish. Expect to see lots of repeat customers!
7. Suigetsu
This traditional inn, or ryokan, is only five minutes away from JR Yugawara Station by foot. The nearby convenience stores and restaurants stand as an added convenience. The interior is filled with various antiques, which are a treat unto themselves.