Shop with the Touch of a Finger!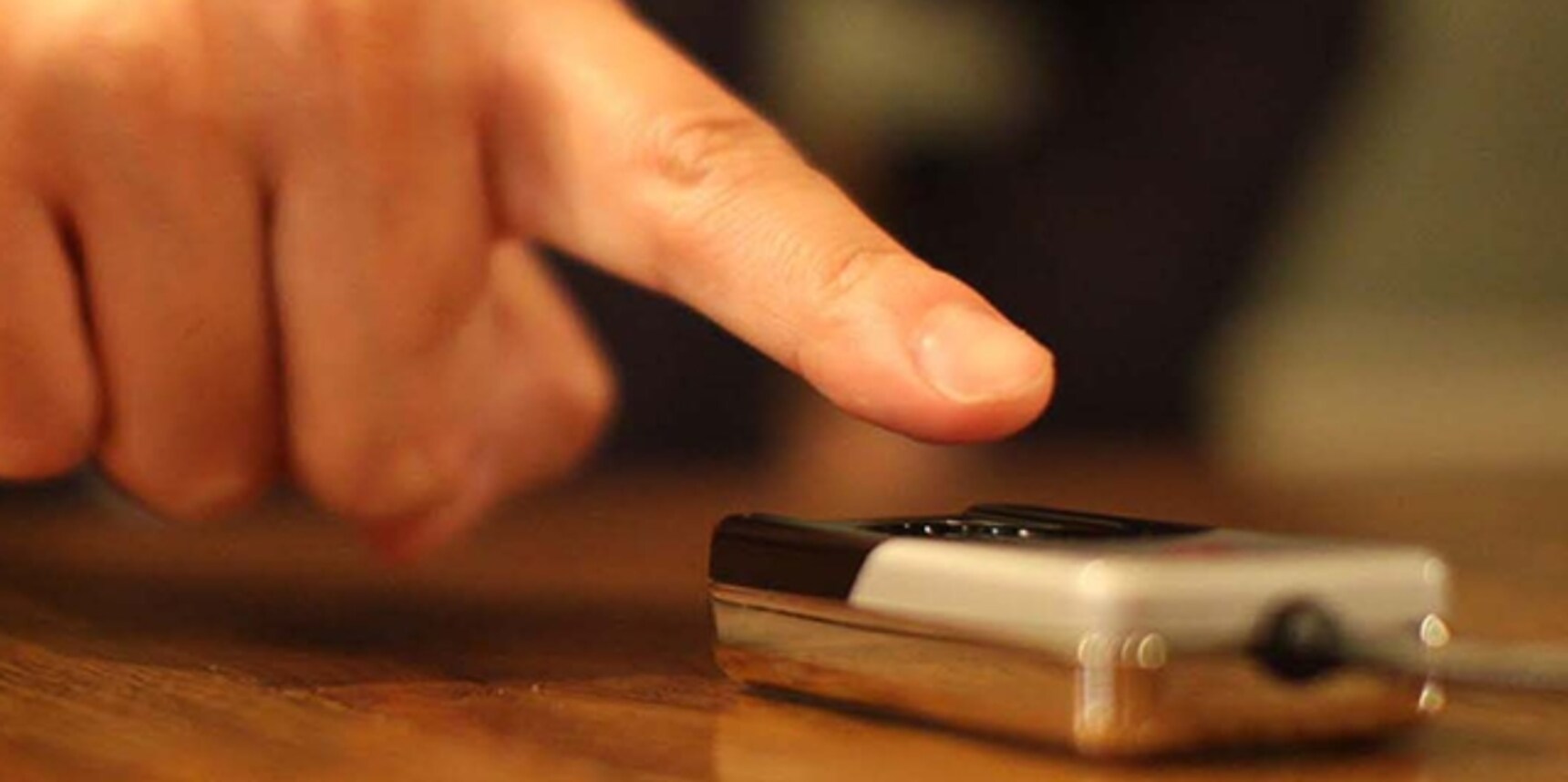 What Is Yubi-Coupon?
The Liquid Pay biometric fingerprint payment system is a service that allows you to go shopping simply through the registration of your fingerprint. Upon arrival in Japan, the goal is for tourists to be able to register in major airports and tourist information offices, as well as at select accommodations, making it a great choice when coming from abroad.

Already you can charge your fingerprint with a set amount of yen in cash, or associate it with your credit card, meaning you don't need to move around with your wallet, pocket change or credit card. Checking out at the counter is a breeze!
Registration & Use
1. Yubi-Coupon Fingerprint Registration Terminal
Yubi-Coupon registration terminals are planned at airports, tourist information offices and accommodations. Just follow the instructions on the terminal, starting with the registration of your fingerprint. Terminals are already available in select areas!

2. Use the App to Register Your Credit Card
Next, using the app on a tablet or similar device, register your passport and, optionally, your credit card and travel insurance information. They will all be connected to your fingerprint, which makes it easier to provide your passport details and other information at your point of accommodation, which normally have to be registered upon arrival. You can also now charge your finger with cash! If you live local, rather than a passport, you can just register a messaging-enabled phone number, and plans are in place to enable registration with nothing more than an email address by the end of 2016.

3. Enable Yubi-Coupon at Participating Shops
Yubi-Coupon is presently accepted at select accommodations, eateries, cafés, bars and shopping outlets. In the future, it's planned to be compatible with trains, rental cars, gas stations, restaurants and facility admissions as well!
3 Reasons to Feel at Ease with Yubi-Coupon
1. Patent-Pending Technology
The system is made secure both through the difficulty of duplicating fingerprint information and Yubi-Coupon's own fraud prevention system.

2. Top-Class Security
Personal information is managed through a high-security system, ensuring safe and secure use.

3. Raw Fingerprint Data Is Not Actually Stored
Rather than storing your fingerprint itself, the characteristic nodes and junctions of your fingerprint are numerically stored and encrypted. It is impossible to reproduce your original fingerprint based on this data.
Use Yubi-Coupon at Accommodations & You Can Get an Actual Coupon!
Yubi-Coupon trials have been run in various parts of Japan, and the system is presently available in Kamakura and the Hakone-Yugawara area, both of which are easily accessible from Tokyo. Just search for Yubi-Coupon accommodation plans and you can find a Spending Money Coupon that can be used at any Yubi-Coupon equipped location. There are even ¥2,000 coupons available, so be sure to check it out when you plan your trip to Japan! Take a look at some samples (in Japanese) below!
Register for Yubi-Coupon at Haneda Airport!
Japan still has relatively few Wi-Fi hotspots, making communication troublesome for travelers. Telecom Square, Inc. offers domestic mobile Wi-Fi router rental service counters at Japan's five largest international airports—with English-capable staff—that will give you access to the internet anywhere you go in Japan. Furthermore, you can also register for Yubi-Coupon at Telecom Square's Haneda Airport branch! Click below for details!