Savor a Vegetarian Banquet in Hakone
Healthy 'Kaiseki' Cuisine in the Comfort of Your Room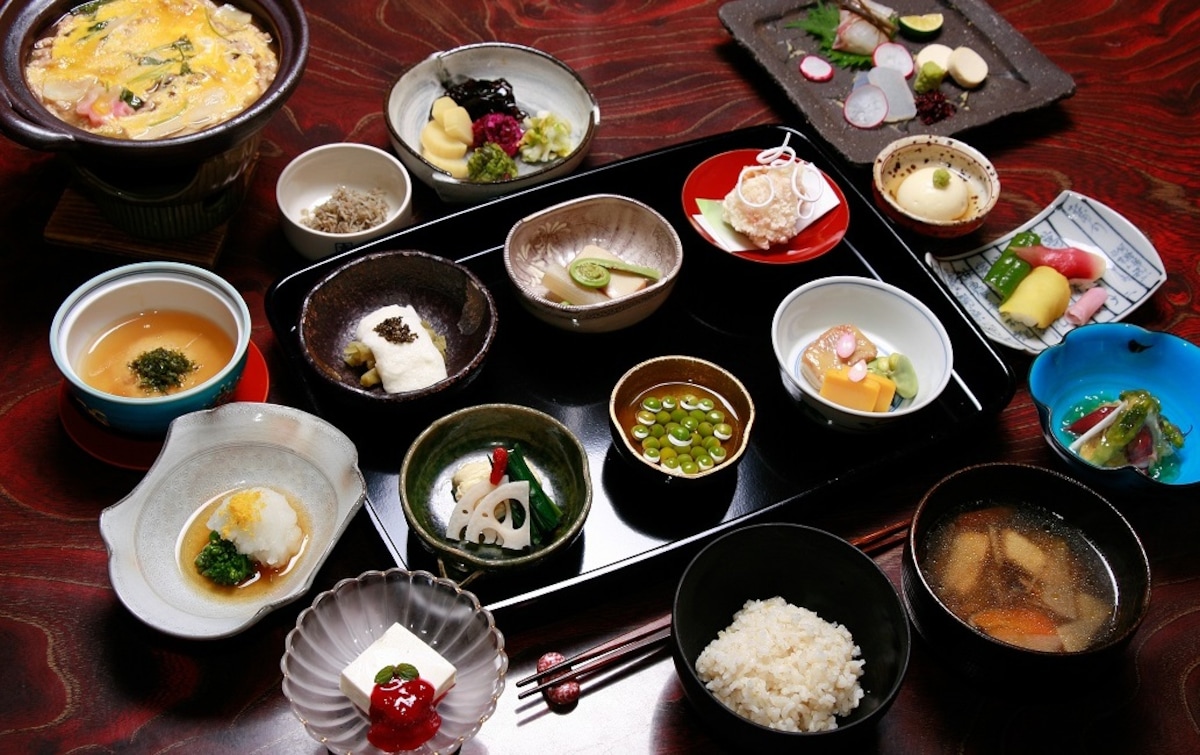 This is kaiseki cuisine, a traditional Japanese meal eaten in courses, with great care taken to bring out the best in all of its seasonal ingredients. Vegetarians and the health-conscious can enjoy various delightful dishes made using tofu and tofu skin as their bases. As you chew the rice, its flavor deepens, and the carefully selected side dishes will reset your body from the inside out. Savor a wonderful meal wrapped in tranquility.
Rooms Designed to Let Patrons Relax
You'll find your futons laid out for you in rooms with subdued interiors that invite you to unwind. Drinks can be enjoyed in your room at any time by ordering through room service.
Guests Rooms with Attached Open-Air Baths
Guest rooms come with open-air baths in the style of classical Japan. A dip will strip away the stress of the day before you know it. Soak in your own hot spring bath whenever you want, and for as long you want!