Private Baths in Forest Groves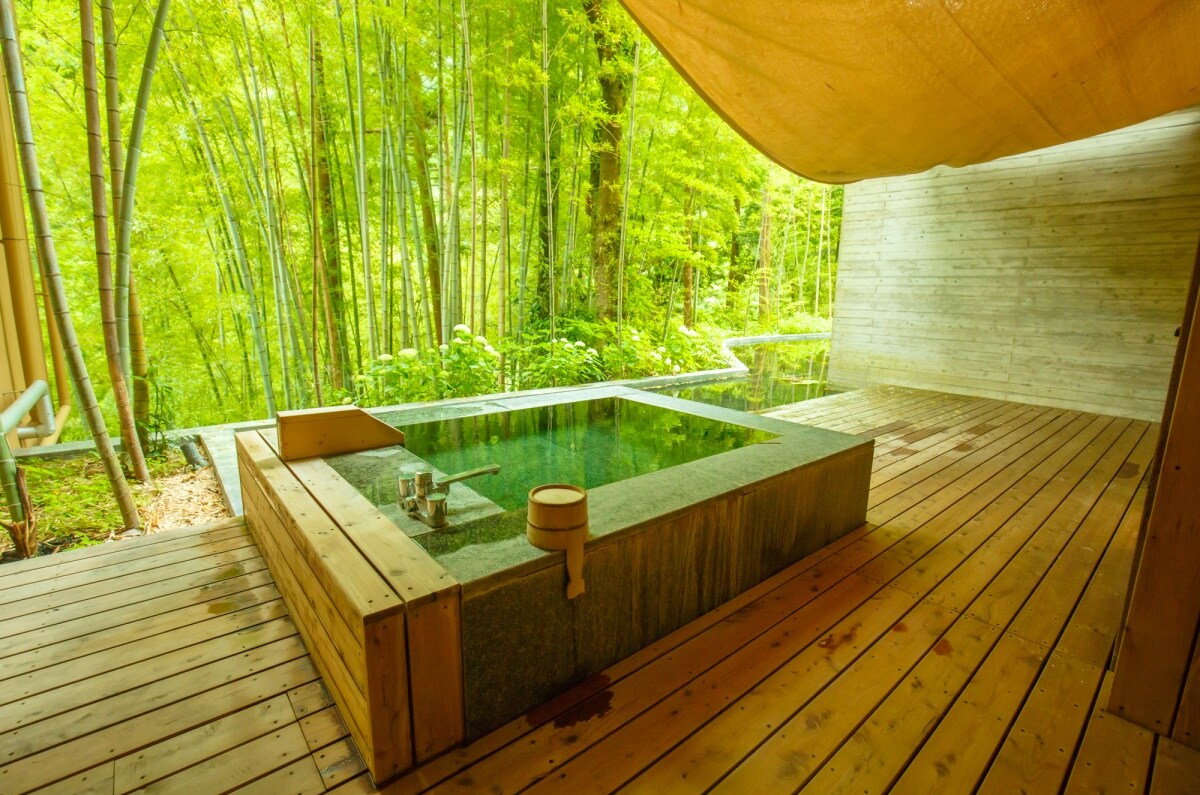 At Kinnotake Tonosawa, you'll find an outdoor bath in every room, where all you'll see will be the natural sights of Hakone. Take a bath as you admire the beauty of the forest trees being gently blown by the wind. The privacy each room offers will soothe your heart, guaranteed to make you feel as though there's no one else in the world. Here in Hakone, time will seem to pass by in the blink of an eye.
When you first check in, you'll want to head straight for the gentle hot spring waters for which the region is famous. Let slip the fatigue of your trip and the burdens of your heart, and just take a load off as you enter an outdoor bath with beautiful rays of sunlight filtering through the trees.
After you've loosened it up in the hot springs, give your body a beauty treatment in the Moon Spa. The staff's skills will have you falling asleep before you know it, your body feeling totally refreshed by the time you wake up.
Refresh your body from the inside with delicious gourmet food, made from carefully selected ingredients and high-quality rice. Gaze out in wonder at the gorgeous forest trees as you dine on healthy cuisine.
In the serenity of Hakone, all you can hear is the chirping of the birds. Sleep wrapped up in the embrace of a soft, spacious bed. Enjoy a holiday in Hakone that will make you wish morning never had to come.