12 of the Best Dishes in Shikoku!
12. Kaki Yaki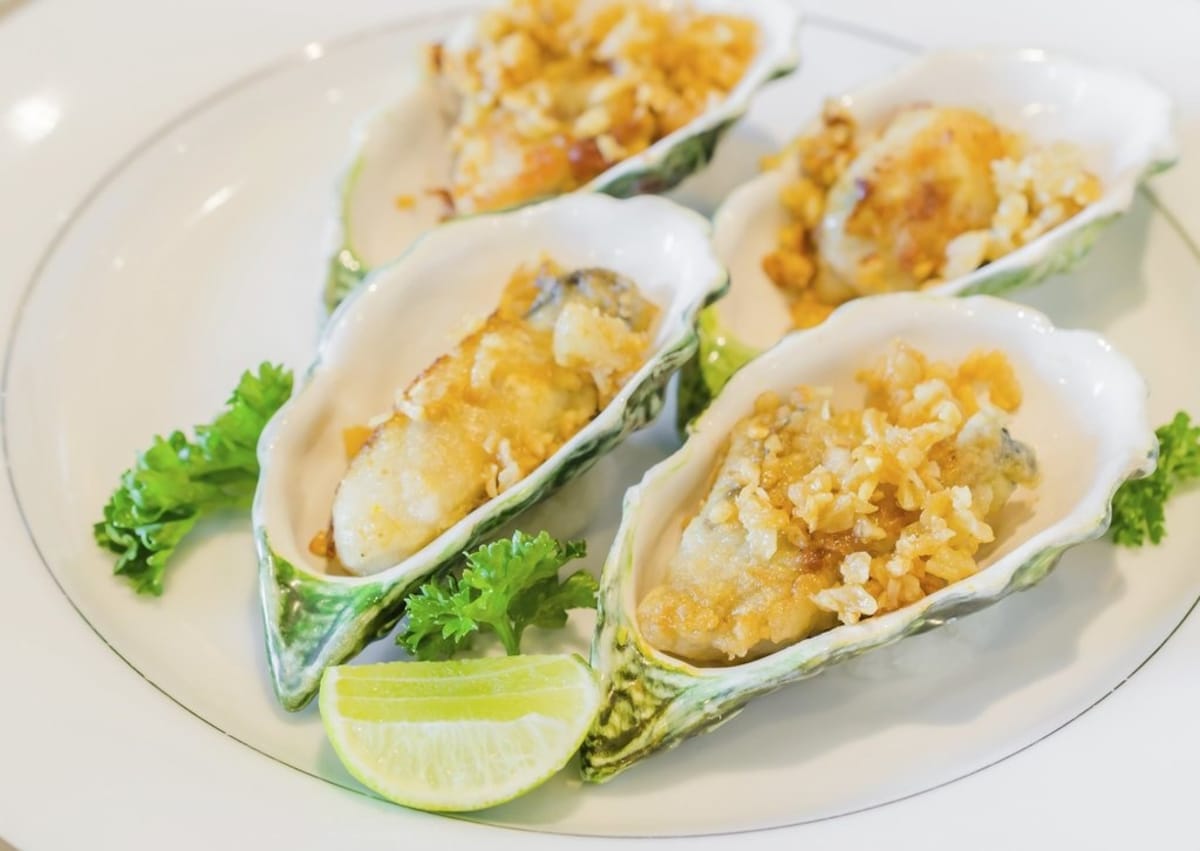 If you are in the Tokushima prefecture from autumn to spring, you are in luck! Autumn to spring coincides with the oyster season in Tokushima, so you must not miss your chance to try the mouthwatering, fresh oysters in the area! Look out for kaki yaki, which translates to grilled oysters, around Tokushima. One of the best restaurants to try kaki yaki is the Kakiyaki Uchinoumi, which offers all-you-can-eat oyster buffets during the oyster season!
11. Amego no Hirarayaki
Traditionally served on a hot, flat stone (aka Hirara), Amego no Hirarayaki is a local specialty, consisting of the fresh water trout, amego. The fish is grilled on the hot stone with other fresh ingredients, such as tofu, konnyaku, potatoes and amego. Historically, amego no hirarayaki was prepared in a stone furnace, with a mixture of miso and sake brewing in miso paste. Today, this dish is only served during special occasions at selected hotels in the Iya region, so make sure to try it if you are in the area!
10. Tokushima ramen
A trip to Japan is not complete without a hearty bowl of ramen! The Tokushima ramen is one of Tokushima's specialty, served with savoury pork broth with a splash of soy sauce and topped with spring onions, bean sprouts, bamboo shoots and a tasty pork rib! The rich soup is the most distinctive feature of the Tokushima ramen, and the classic version is usually topped with a raw egg. For the best Tokushima ramen, visit Inotani, a restaurant frequented by celebrities and gourmets because of its rich, dark, soy sauce based broth!
9. Iya soba
One of the most iconic food in the Iya region is, undoubtedly, the Iya soba. The Iya district is blessed with fresh water from the Yoshinogawa river and erratic weather, which actually provide the optimal conditions to grow buckwheat! Thus, the buckwheat soba noodles are the best in the country, and are usually made thicker than regular soba and traditionally served with savoury anchovy broth. There are many variants of the Iya soba, but Iya Bijin serves one of the most authentic versions. You can recognise the restaurant by its black and white exterior and lanterns hanging at the entrance.