10 Must-Try Foods in Hiroshima!
10. Calbee – Japan's first shop dedicated to shrimp crackers!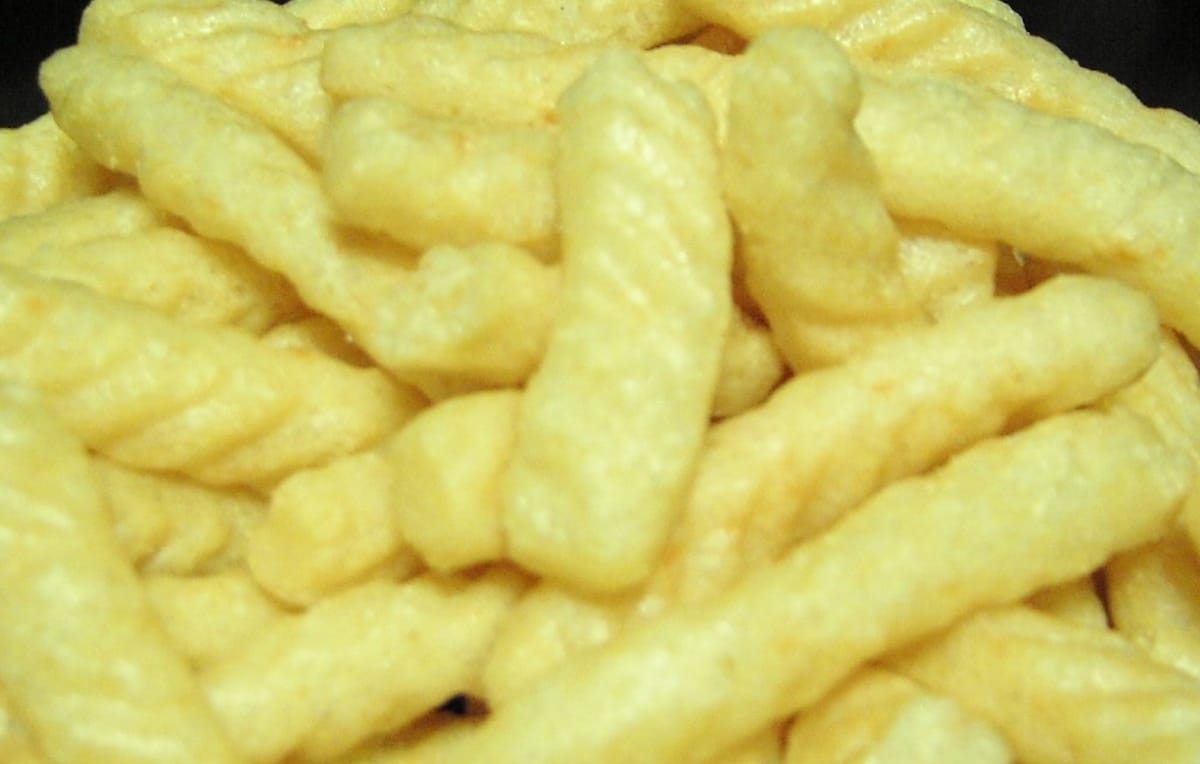 Last but not least, did you know that Calbee, one of Japan's most famous snack makers, is from Hiroshima? So don't forget to visit 'Snack Kitchen my Calbee', opened since June 2015, on your next visit to Hiroshima! The snack kitchen is located at a corner of the food court on level 3 of the mega shopping mall 'Youme Town Hatsukaichi' in Miyajima. Grab a pack of the fresh and crunchy Kappa Ebisen snacks, as they are deep fried right in front of you in the kitchen!
9. Monaka – blessing you with good luck after eating!
The Japanese are known for creating pretty and sweet cakes that are delicately packaged as perfect omiyage for friends and family. Besides the hugely popular Momoji manju and Shakushi Senbei, you must also try the good-luck monaka – two thin crisp wafers made from mocha with sweet bean paste filling. Get the Tsurukame Monaka from The Hiroshima Brand even if you do not have a sweet tooth, because they are known to use a less-sweet bean paste that is great for those who are watching their sugar intake!
8. Shakushi Senbei – rice crackers with well-wishes written on them
If you are thinking of bringing some savoury snacks home as souvenirs, check out the Shakushi Senbei, another popular souvenir of Hiroshima. These rice crackers are made into the shape of ladles, a symbol of Miyajima. Well-wishes for safety, happiness, and more are delicately written on the ladle-shaped crackers, serving as a meaningful souvenir for you to give to your loved ones back home! You can purchase these good luck snacks at major gift shops in the city.
7. Momiji manju – lovely maple leaf-shaped cakes to bring home
Momiji manju, a treat which has existed for over a century, is a small maple-leaf shaped cake filled with mashed sweet bean paste. Because of its unique design, it is Hiroshima's most popular souvenir, or omiyage, as the Japanese call it. Nowadays, besides the sweet bean paste filling, many shops also introduced a wide variety of other fillings including cheese cream, custard cream and powdered tea-flavoured cream to inject some novelty into this age-old souvenir. They are available in any supermarket as well as the omiyage shops in train stations. One 8-piece box of the pretty cake is priced around 700 JPY (6.80 USD). Remember to bring some home before leaving Hiroshima!