Karuizawa Resort Region Guide
Kariuzawa is a popular mountain resort escape for Tokyoites, and a chic getaway for Naganoites. Its forests, lakes and waterfalls attract many for relaxing in the woods, while others come for the trendy shops and restaurants. Towering over Karuizawa is the 2,550-meter-tall (8,366 ft) Mount Asama, an active volcano.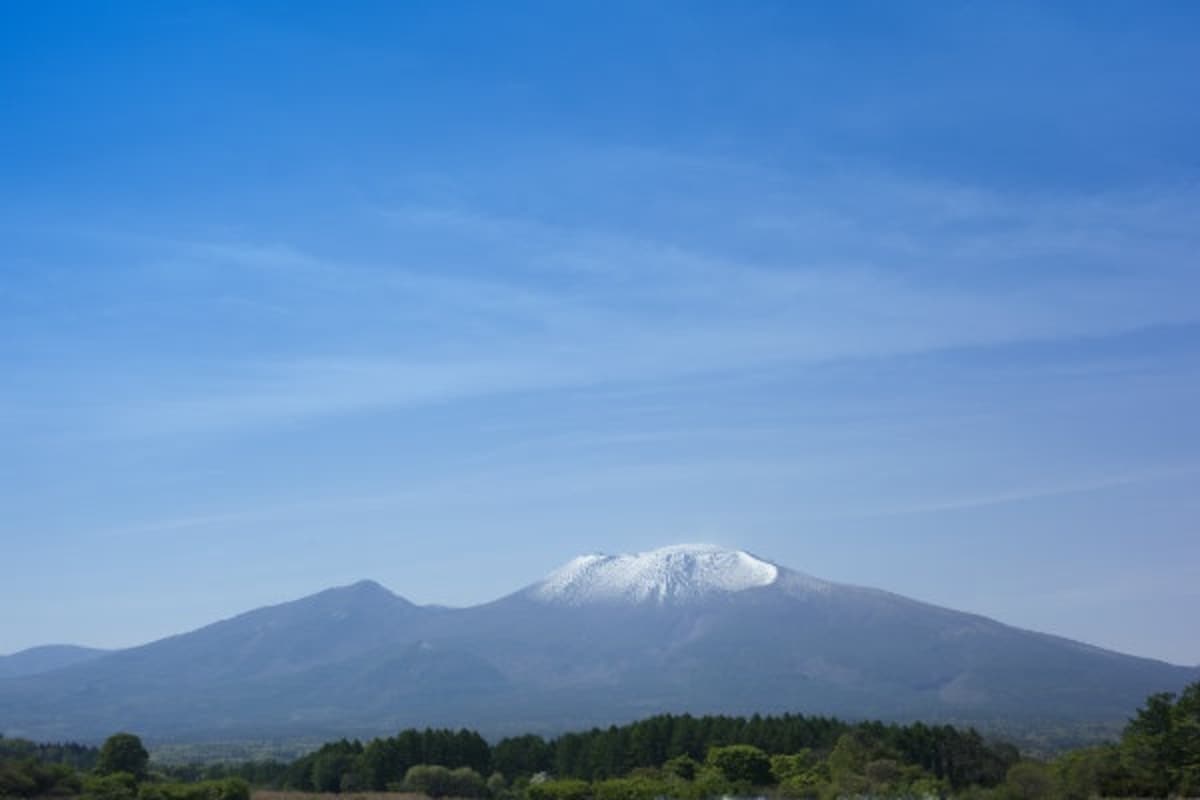 Western missionaries piqued an interest in Karuizawa when they started coming here in the 1880s to avoid the summer heat of Tokyo. The current emperor of Japan met his wife playing tennis here, John Lennon and Yoko Ono came for vacations, and the area remains a popular place for people to build summer homes.

From outlet shopping malls to museums, wedding chapels to quiet lakes, luxury inns to rental bicycles, and curling to glass blowing, romantic getaways to hosting international meetings (e.g. G7 Transport Ministers) and sports events (e.g. IGF World Amateur Team Championship), Karuizawa is Nagano Prefecture's largest-scale resort town.
Outdoor Fun
At a 1,000-meter (3,281 ft) elevation, Kariuzawa boasts invigoratingly clean mountain air. Visitors enjoy bicycling along the shady lanes through the neighborhoods of fancy second homes.

Favorite sights to see are the delightful chapels built by the missionaries, especially Shaw Memorial Chapel and St. Paul Catholic Church, as well as a couple of historical hotels, the old Mikasa Hotel (an example of Meiji-era Western design built by Japanese craftspeople, now a museum) and the esteemed Mampei Hotel, famous for its distinguished guest list.
A short drive or bus ride away is the Shiraito Falls. While only 3 meters (9.8 ft) high, elegant streams cascade out of the ground across an undulating arc 70 meters (230 ft) wide, like hundreds of white threads (which is what shiraito means).

Numerous golf clubs surround Karuizawa, and the ski fields near the main station are the ultimate in convenience (with man-made snow much of the season). There are also equestrian parks and a curling center, vestiges of Karuizawa's Olympic heritage.
Ultimate Shopper's Paradise
Karuizawa's main draw for shoppers is its outlet mall, which features scenic views of Mount Asama to go with the multitude of brand name outlet stores. On the other hand, Harunire Terrace takes fashion in a different direction, with upscale stores and restaurants in a secluded, forested setting.

Before the Mall and Terrace came, Karuizawa's commercial center was Kyu (Old) Karuizawa. Nicknamed "Little Ginza," Kyu-Karu (as it's also called) was originally a post town along the feudal-era Nakasendo Road, but today is lined with shops featuring locally-made specialties such as jams and bread, as well as the elegantly-carved wooden furniture and accessories known as Karuizawa-bori.

For rainy days, a variety of hands-on activities are available, such as sausage making and glass blowing.
Further Afield
Two train stops from Karuizawa Station along the Shinano Railway line is Oiwake, another post town on the Nakasendo Road. Here you will find examples of Edo-era wooden architecture, with some of the buildings now used as soba restaurants or bookstores.

If you enjoy kaido (samurai road) townscapes, head down the Shinano Railway five more stops to Tanaka Station to see Unnojuku, one of the best-preserved post towns.

In between Tanaka and Oiwake is Komoro Station, which is steps away from Kaikoen, Komoro's unusual "hole castle," built in a gorge instead of atop a hill.

Check Go! Nagano below for access information and other nearby attractions!