Western-Style Sushi at Sushiro
Local friends, who often reject sushi served on a conveyor belt, make an exception with Sushiro. Honestly, we'd struggle to tell the difference between ¥100 sushi and ¥30,000 menus. Still, we do know when things stop becoming sushi. Our friends wouldn't go near these dishes, so we did. This is our guide to the Western-style sushi at Sushiro.
Meatball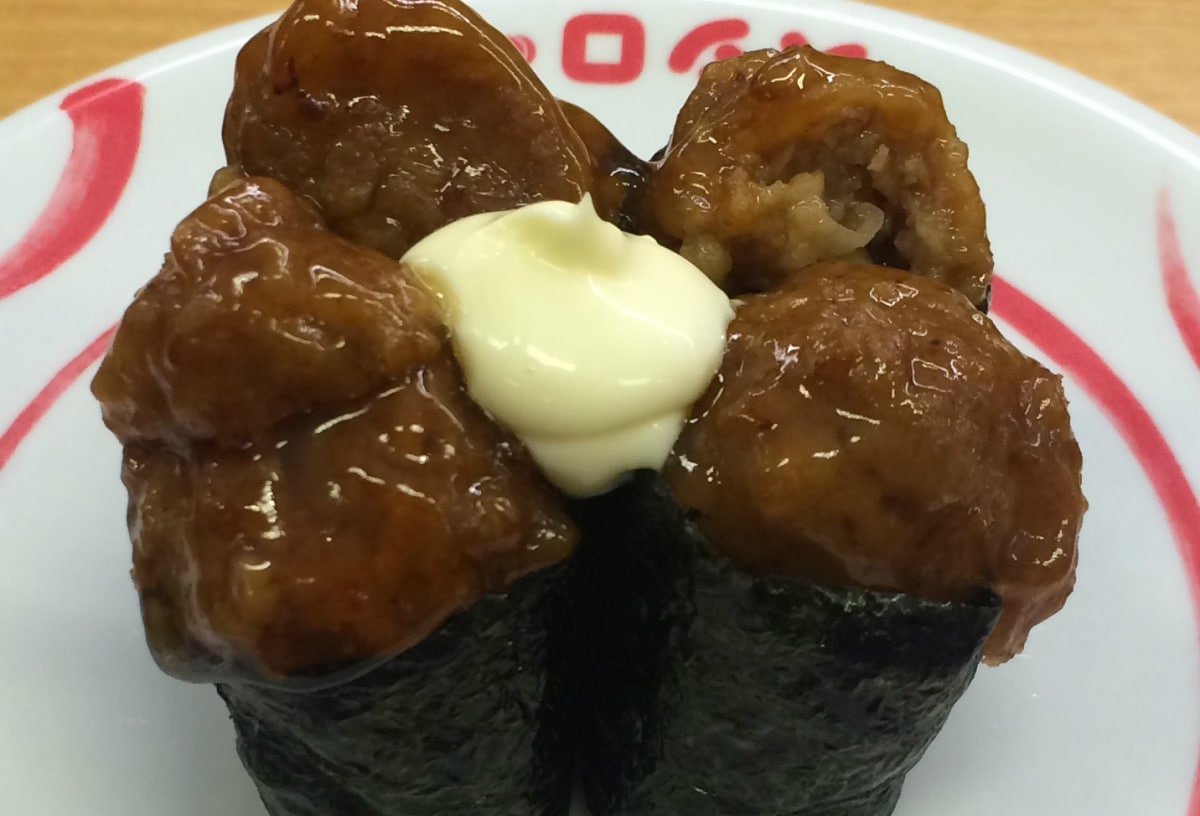 A real no-nonsense approach to sushi from Sushiro. Working-class balls of meat and a hearty dollop of mayonnaise, lumped onto some rice. We are in Japan though, so the seaweed wrapping ensures a flavor of the East. We found this to be a little heavy, actually. Oh, and the meatballs were a touch on the lukewarm side. ¥100 (without tax).
Dolce Pork Grilled Bacon
Somebody once joked that life was so great because you get to eat bacon. Perhaps the people at Sushiro heard this, too. Perhaps they took it seriously. Either way, there's bacon on rice on the menu. For us, it worked. No joke! ¥100 (without tax).
Grilled Salmon with Basil Cheese
One for those that like their fish cooked, and aren't particularly keen on the taste, either. We thought this pretty much hit the spot. That said, the combination of cheese and basil is quite heavy. If you're trying to fit in as many plates as possible, you might want to go easy on this sushi dish. ¥100 (without tax).

Check out more at City-Cost!