'Hambaagu' Discovered by Celebrity Heartthrob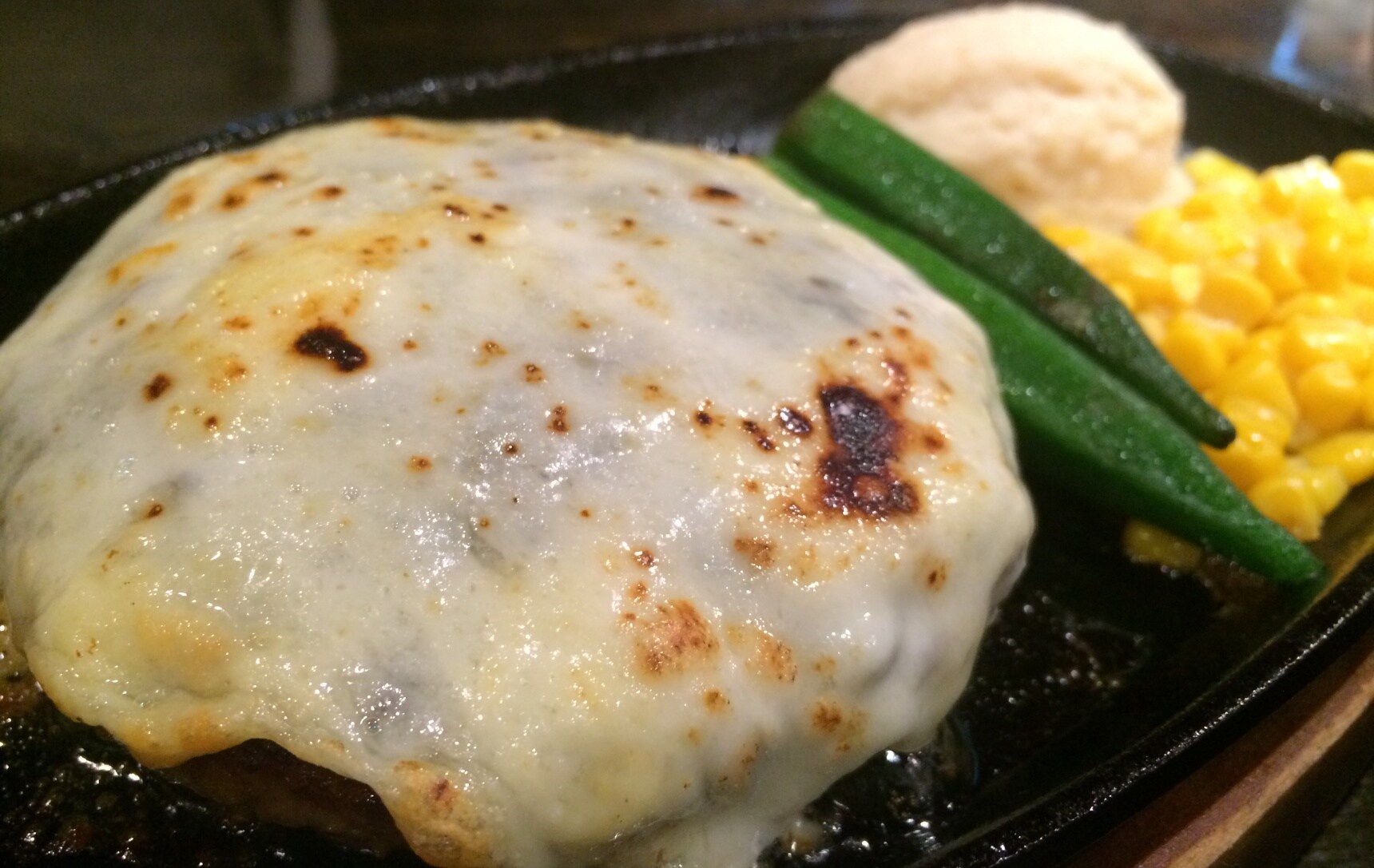 The Celebrities & The Atmosphere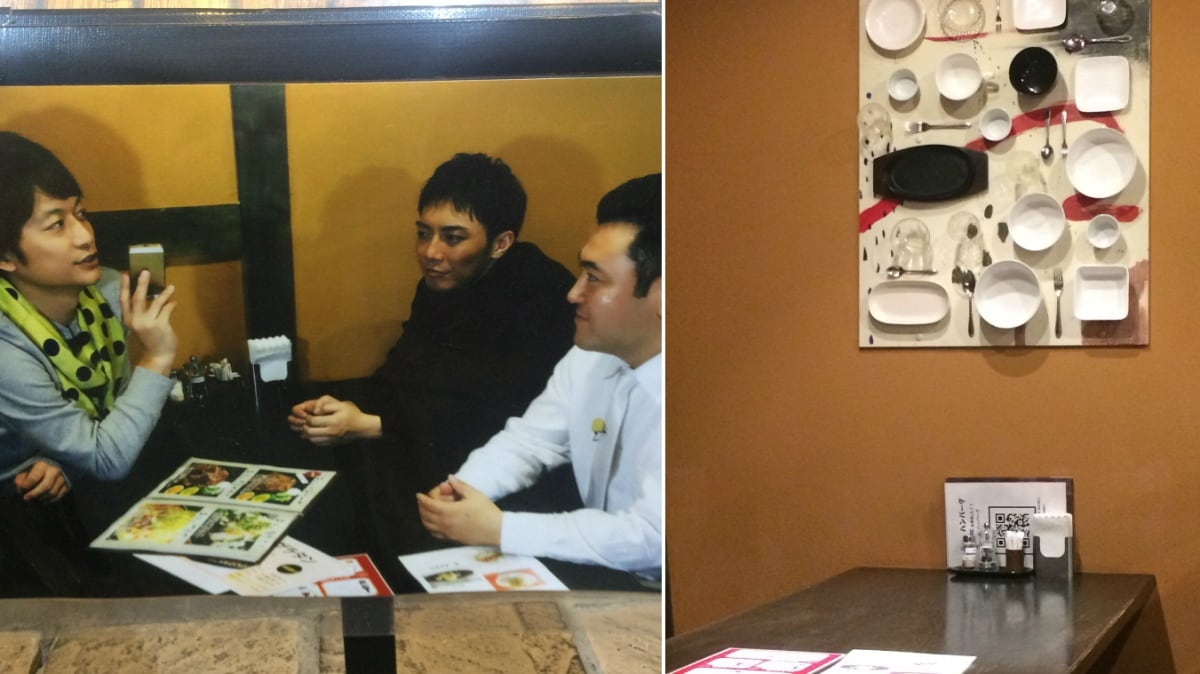 The town in this case, Urayasu, Chiba. The place, Aa, Hambaagu, where hambaagu are Japanese-style hamburger steaks—sort of like meatloaf with style.

Actually, our knowledge of Japanese celebrities is a little thin. The only one we knew was Shingo Katori from SMAP. Anyway, there's a picture out front, so see who you can spot!

We can't understand what made Aah, Hambaagu a difficult place to enter. The atmosphere is relaxed, they have Bob Marley on the stereo, and the decor is all rich woods and warm colors.
The 'Hambaagu'
Three sizes of hambaagu were available:

• 150 g (5.3 oz) — ¥930
• 200 g (7 oz) — ¥1,080
• 300 g (10.6 oz) — ¥1,460

At the time of writing, there was a choice of seven toppings for your hambaagu:

• House Sauce
• Demi-glace Sauce
• Salsa
• Devil Oroshi (grated radish)
• Italian
• Egg
• Natto (Yes, really!)

We went with the House Sauce, plus melted cheese as an added extra (¥150). For ¥450 you can get a set of rice, garlic soup, and a pretty large soft drink.

All in, we paid around ¥2,000. Not the cheapest hambaagu in town, but it filled us to the point of bursting (we didn't even go for the 300-gram size), and was tasty to boot. Added to which, a visit to Aah, Hambaagu comes with the thrill of treading in the footsteps of one of the nation's most beloved celebrities. No, not the person writing this! Although one day, maybe.

Check out more—including restaurant details—at City-Cost below!