5 Can't-Miss Hikes Around Kansai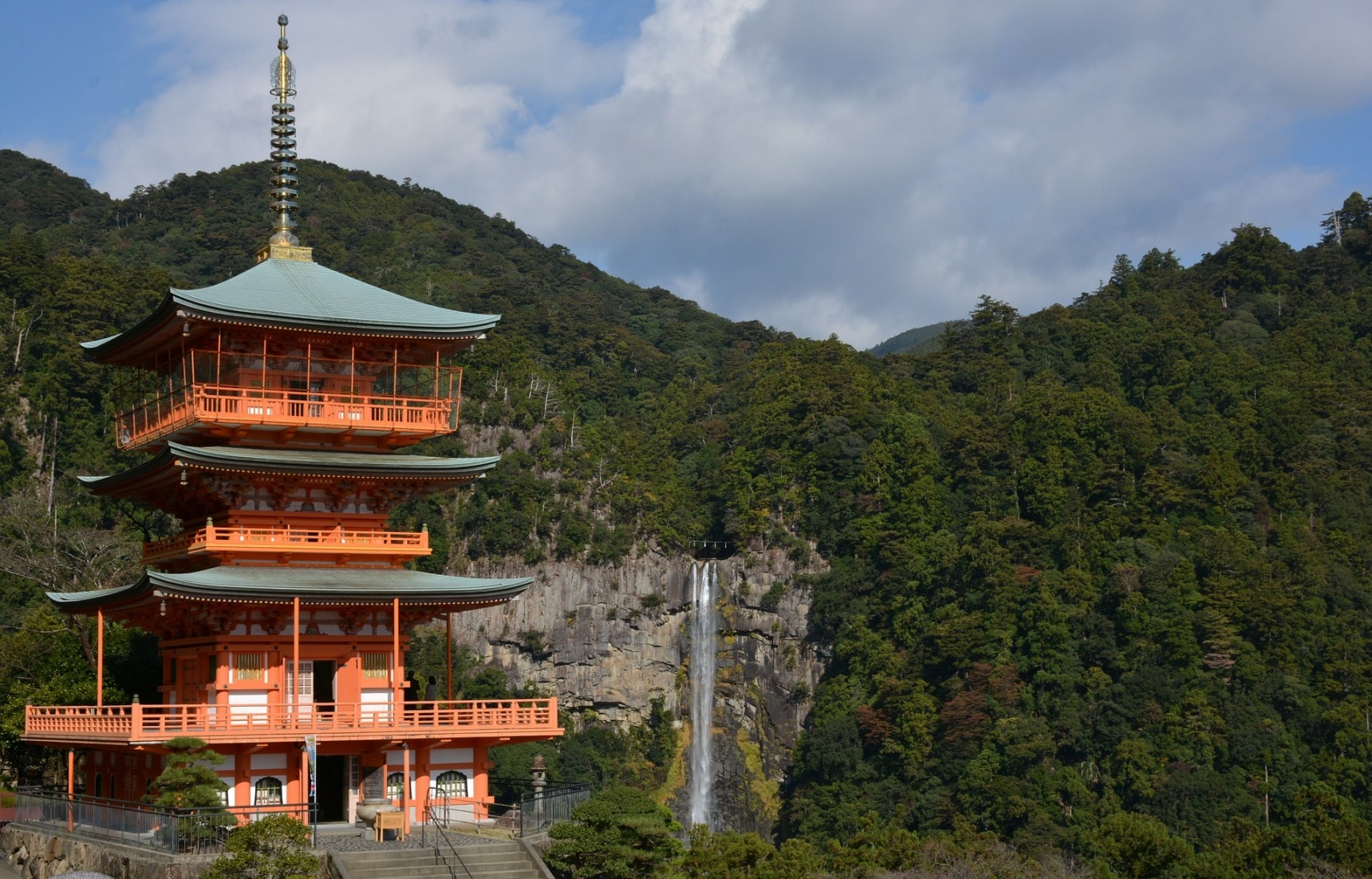 The Kansai region might be far-removed from the Japan Alps' dramatic, snow-covered peaks, but the countryside surrounding Osaka, Kyoto, Kobe and Nara has its own breathtaking mountain adventures. We've gathered a few of the area's most impressive treks, so lace up your hiking boots and get ready to hit the trails!
5. Mount Bunagatake (Shiga)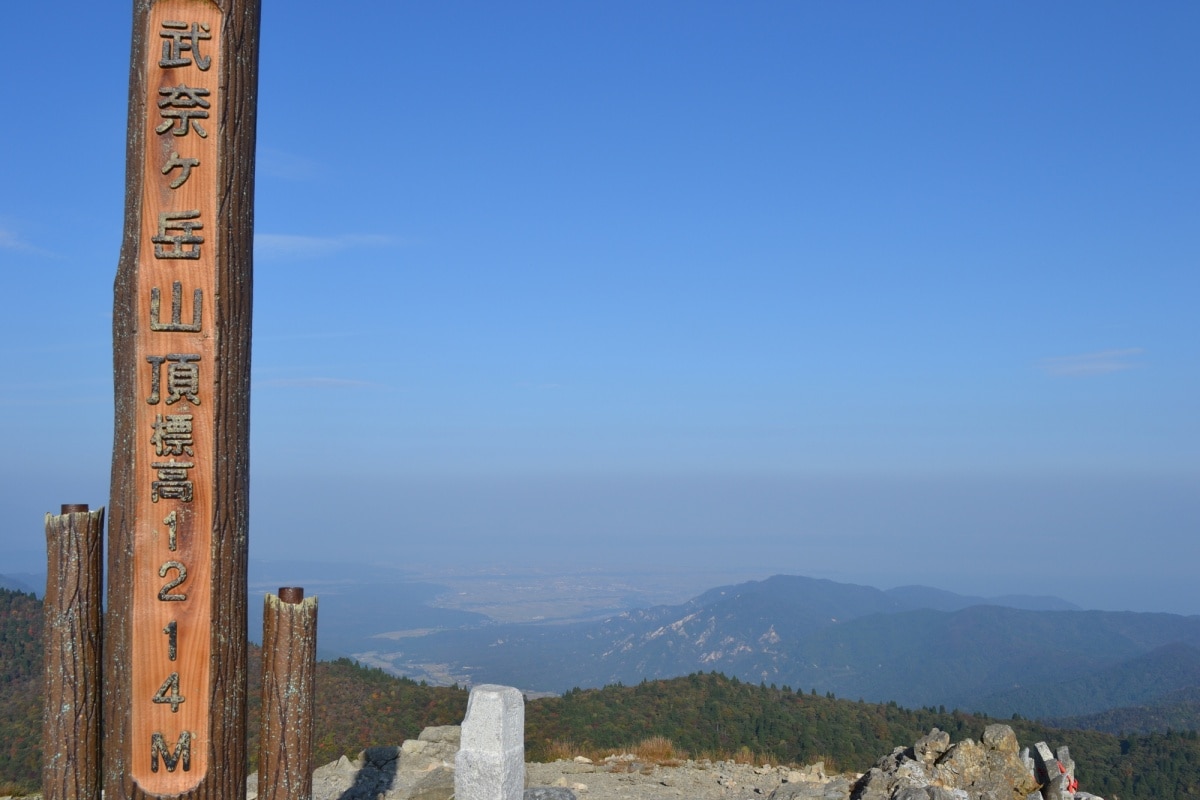 Mount Bunagatake (武奈ヶ岳) is the highest peak in Shiga Prefecture's Hira Mountains. The mountain presents a moderate hike, with some rock scrambling. The trails are riddled with clear mountain streams and thick stands of trees. When you reach the summit (1,214 meters/3,984 feet) you can catch superb views of the Hira range and Lake Biwa.

This peak makes for great day- or multi-day hikes with its numerous trails and access to the surrounding mountains. You can easily reach the mountain by taking the JR Kosei Line bound for Omi-Imazu from Kyoto Station, getting off at Shiga Station. The whole journey only takes about 40 minutes.
4. Mount Atago (Kyoto)
Mount Atago, located in the northwest reaches of Kyoto, is one of the most sacred sites in the area. Every year on July 31, crowds of people make the climb to Atago Shrine at the top of the mountain at 9 p.m. to celebrate the Sennichi Tsuyasai festival, their path lit by hundreds of paper lanterns.

Mount Atago is a quick, straightforward three- to five-hour climb that's perfect for any skill or fitness level. After reaching the summit, hikers can take a break at Atago Shrine. Be sure to pick up one of the special charms, or omamori, while you're there. The trailhead is easily accessed by bus from Kyoto's Arashiyama Station, warming up trekkers with a flat stroll along the translucent waters of the Kiyotaki River before things get steeper.
3. Mount Rokko (Hyogo)
With its striking red sandstone rock formations, Mount Rokko makes for a great, all-ages outdoor experience, right within the big city limits. This trek requires some light scrambling with chains, although it's more fun than technical. The whole hike takes about six to eight hours both ways. Follow signs for Arima Onsen on your way down and rest your weary muscles at one of the spa town's famous Gold- and Silver-water hot springs.

From Kobe's Sannomiya Station, take the JR Hankyu Line to Ashiyagawa Station, a brief 20-minute ride away. Keeping the river on your right-hand side, make your way toward the mountain, climbing up through one of Ashiya's ritziest neighborhoods, home to quite a few Japanese celebrities, before reaching the official trailhead.
2. Mount Daimonji (Kyoto)
Mount Daimonji is definitely the smallest mountain on this list, but this famous hill located right within Kyoto City proper is highly rewarding no matter its modest stature. It's a refreshing hike during any time of the year, and offers unparalleled views of Kyoto. The trail starts close to the gates of Ginkakuji, the Silver Pavillion. Before reaching the summit, you'll climb over the famous dai (大) symbol that's lit on fire every August 16. From there, you can continue climbing down until you reach Nanzen-ji Temple's famous aqueduct at the southern end of the Philosopher's Walk.
1. Kumano Kodo (Wakayama, Mie & Nara)
The famous Kumano Kodo pilgrimage, recognized by UNESCO, is a whole series of hikes, giving a grand tour of the Japanese wilderness, as well as some of the country's most sacred sites. The trail makes its way around Wakayama Prefecture, as well as parts of Nara and Mie Prefectures. You can do the whole route in about six days, or split it up into a series of smaller hikes.

We recommend the trek up Mount Koya, one of Japan's most sacred mountains, where you can stay overnight in a Buddhist temple. If it's one of Japan's most iconic views you seek, take a bus from the town of Katsuura to Nachi Station and make your way up the Daimon-zaka stairs to Nachi Grand Shrine, home to the striking Sanjudo Pagoda and the Nachi Waterfall.