5 Restaurants for a Special Valentine Dessert
The following restaurants, all of which can be reserved through Pocket Concierge, allow you to personalize your romantic night with a message on your dessert plate free of charge. Be sure to fill out the "Special Requests Field" when you make the reservation, then look forward to amazing seasonal desserts served to match the special occasion!
1. Ristorante Honda (Aoyama)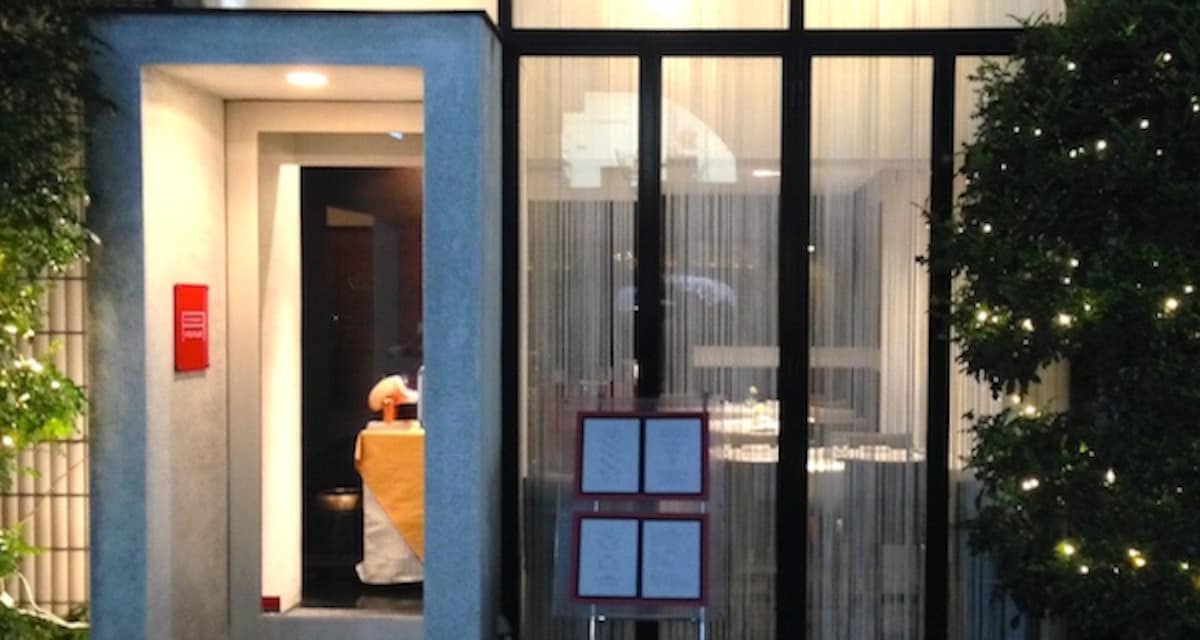 Look forward to Italian cuisine with the perfect use of Japanese seasonal ingredients—rich in flavor, aroma and color, and beautiful to look at. Chef Honda has trained both in France and Italy, and after serving as sous chef at a famous restaurant in Japan, he opened up Restrante Honda in 2004, near Gaienmae, close to the main stadium for the 2020 Tokyo Olympics. The dishes come with a toast package, and the two courses offered include the chef's special or the special menu (¥16,000/¥18,500). Top it off by conveying your feelings with a personalized dessert!
2. Au Gout du Jour Nouvelle Ere (Marunouchi)
This restaurant is located right in front of Tokyo Station, in the Shin-Marunouchi Building. The chef is devoted to hues, cuts, arrangements, texture and aroma in her cooking, incorporating Japanese ingredients in her original dishes. You can choose from two courses: the chef's special with one complimentary drink, or the chef's special with six small pairing drinks (¥13,000/¥18,500). Order the dessert platter with your personal message arranged by a chef who is also a former pâtissier!
3. Chemins (Akasaka)
This restaurant is located near Akasaka Station, where you can enjoy French dishes prepared using fresh local produce from Okayama and elsewhere. You will appreciate the open feeling of this restaurant. which faces the street, and this lovely space is also good for wedding ceremonies. They offer four different courses, including dishes with plentiful seasonal ingredients and a toast drink (¥10,000-¥24,000). You can arrange a special message on your dessert with a prior request, so don't forget!
4. Ginza Chez Tomo (Ginza)
Overlooking Ginza's main street, this French restaurant boasts a prime location with a spacious interior, and is sure to satisfy guests from around the world with its considerate hospitality. They carefully prepare dishes using organically grown vegetables and organic, additive-free ingredients, including several courses with a glass of champagne (¥10,500-¥17,500). You will enjoy the amazing vegetables from Japan, and to add to the surprise, be sure to conclude the meal with a special message on the dessert plate!
5. Kifuu (Ebisu)
Last but not the least is a Japanese restaurant in Ebisu. This is a hideaway, cozy restaurant with counter seats and semi-private rooms. You can savor elegantly prepared seasonal ingredients together with the owner's choice of sake. Why not covey your feelings with a message on a dessert plate and spend your special day at a restaurant you'll be sure to come back to again and again? You can choose from three different courses, and each comes with a toasting drink, while the high-end course incorporates luxurious ingredients like rockfish and abalone.