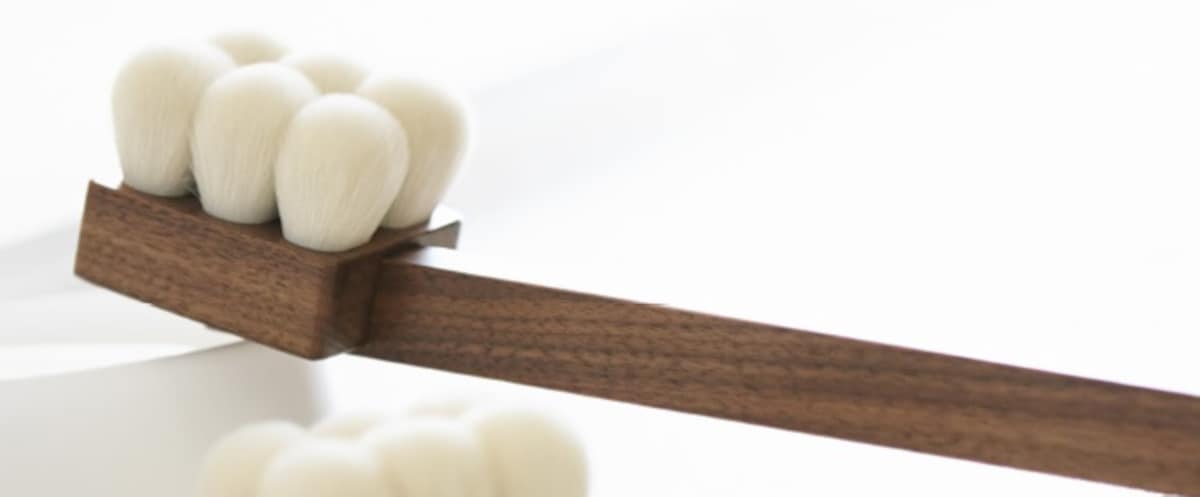 The brush tips create a foamy, rich lather and gently cleanse the skin, leaving a feathery, light feeling. Gentle enough for sensitive skin, it can be used comfortably by children.

This brush is part of the Suvé collection, which has been designed to offer the highest quality in skin care. Each Suvé product turns daily skincare into relaxing quality time, with products from the Suvé collection popular with hotels and beauty salons all over the world.

Mizuho Brush is a traditional producer of hand-made cosmetic brushes. Each brush is assembled using natural hair from different animals depending on the intended use of the brush. The company is located in the town of Kumano, Hiroshima Prefecture, the center of hand-made cosmetic brushes in Japan, giving it easy access to both highly skilled craftsmen and suppliers of high-quality natural hair.