The 5 Best Ski & Snowboard Locations in Japan
Treated to generous snow dumps each winter and a mountainous countryside, Japan is one of the best locations in the world for ski and snowboarding fun—not to mention some of the best powder snow in the world. But which resorts should you visit? Check out RocketNews24's list of Japan's greatest places to ski and snowboard!
5. Zao (Yamagata)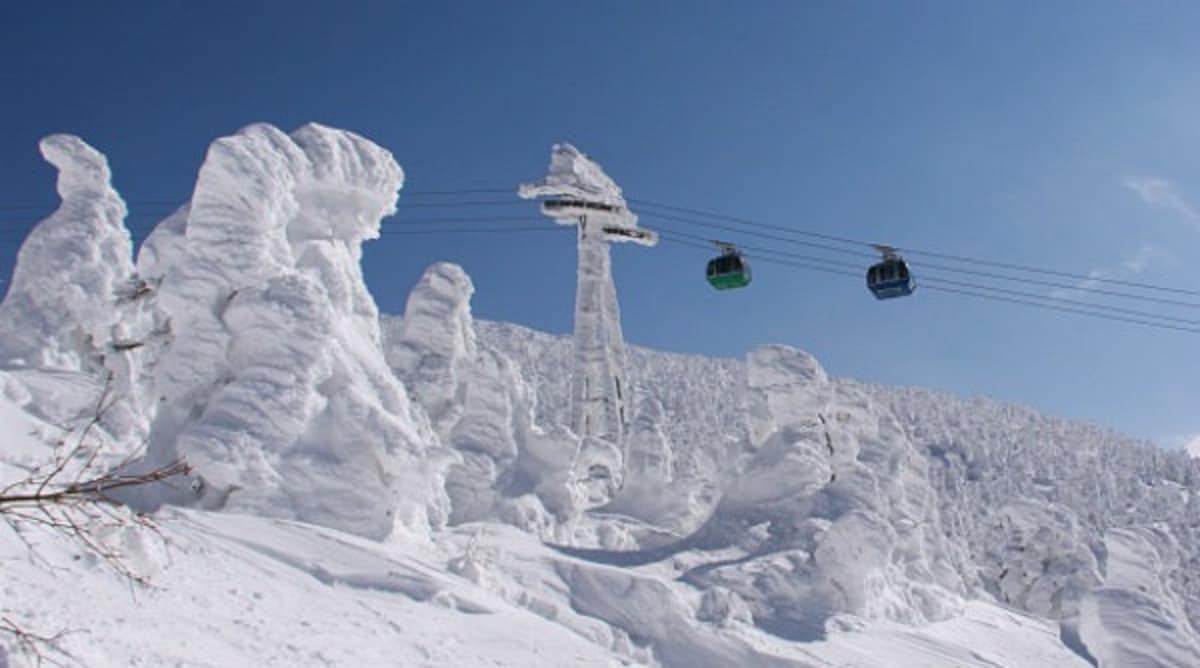 Kicking us off is a resort not especially well known outside of Japan. Zao has been described by foreign visitors as everything from "simply beautiful" to "snowboarding heaven," and it's not hard to see why. This place has some of the widest runs you're likely to come across in Japan, making it perfect for those wanting learn to ski or snowboard or those who want to try out a few new tricks without having to constantly look over their shoulder.

But perhaps the coolest thing about snowboarding on Mount Zao is the "Ice Monsters" that line the runs. As the winter wind blows and droplets of water from the nearby lake come into contact with the snow-covered trees in the area, bizarre shapes are formed and freeze solid, making the mountain look like it's covered with the frozen remains of mythical beasts.

Along with the high quality snow that Yamagata Prefecture is treated to each winter, Zao pretty much guarantees good times on the piste.
4. Shiga Kogen (Nagano)
It's probably no surprise to find a ski resort on our list situated in Nagano, the home of the 1998 Winter Olympics. But Shiga Kogen (or Shiga Highlands) is a must for those who can't get enough of the white stuff. Spanning a whopping 21 resorts—all of which are accessible with just one ticket—Shiga Kogen occupies a massive 4.3 square kilometers (1.6 square miles) of mountain, making it one of the world's largest resorts and packed full of variety.

The snow quality is of course superb, there's snowmobiling to enjoy when your legs eventually get tired—oh, and there are wild monkeys that enjoy taking dips in the natural hot springs dotted around the area. Monkeys! What else could you possibly want?
3. Furano (Hokkaido)
Located not far from Asahikawa City (which is home to a great fuyu matsuri, or winter festival, each year), the Furano ski resort is spread over two main areas, both operated by the Prince Hotels Group.

There's plenty for advanced snowboarders and skiers to enjoy at Furano, but for intermediates and those still learning the ropes this location is ideal, with tons of runs and some amazing powder snow. A word of warning, though: off-piste boarders will be spotted and stopped by the resort's many hawk-eyed staff, so if you live to dodge trees while carving, you're likely going to have a hard time.
2. Hakuba Happo-One (Nagano)
Located in the Hakuba ski resort of Nagano Prefecture, Happo-one takes our second spot thanks to its wonderful snow and usually great conditions. Just as importantly, though, it's within relatively easy reach of Tokyo, with direct links from the city and Narita Airport (through which overseas travelers usually enter the country), so if you're visiting Japan and don't want to spend your entire time on a mountain, you can blend city adventures with powder fun relatively easily.

Happo-one boasts 13 pistes that are steeper and a little wilder than the average Japanese resort (although lower-level snow lovers will still find suitable runs), so you won't be disappointed, especially if you're looking for somewhere to level up.
1. Niseko United (Hokkaido)
Our top spot, however, has to go to Niseko United. This is, in fact, four different resorts situated on the same mountain, the 1,308.5 meter-high (4,293-ft) Niseko Annupuri. Sure, this is in Hokkaido, so it will require a little extra effort to get there, but the runs are as vast as they are various, and the powder you'll find up here is considered some of, if not the, best in all of Japan.

The area is also incredibly accommodating to foreigners, and, along with dozens of restaurants and bars, there are hundreds of lodges, hotels and guest houses ready to take you in after a long day of snowboarding and skiing. If you only have time to hit one snow-covered mountain in Japan, make it this one.

Related Stories:
Skiing samurai shreds the slopes with katana ski pole
Cold never bothered you anyway? Then spend a night at this hotel Hokkaido ice
$2.34 !? Cheapest bullet-train ride in Japan lasts 3 minutes, but memories are forever