The 5 Biggest Snow Festivals in Tohoku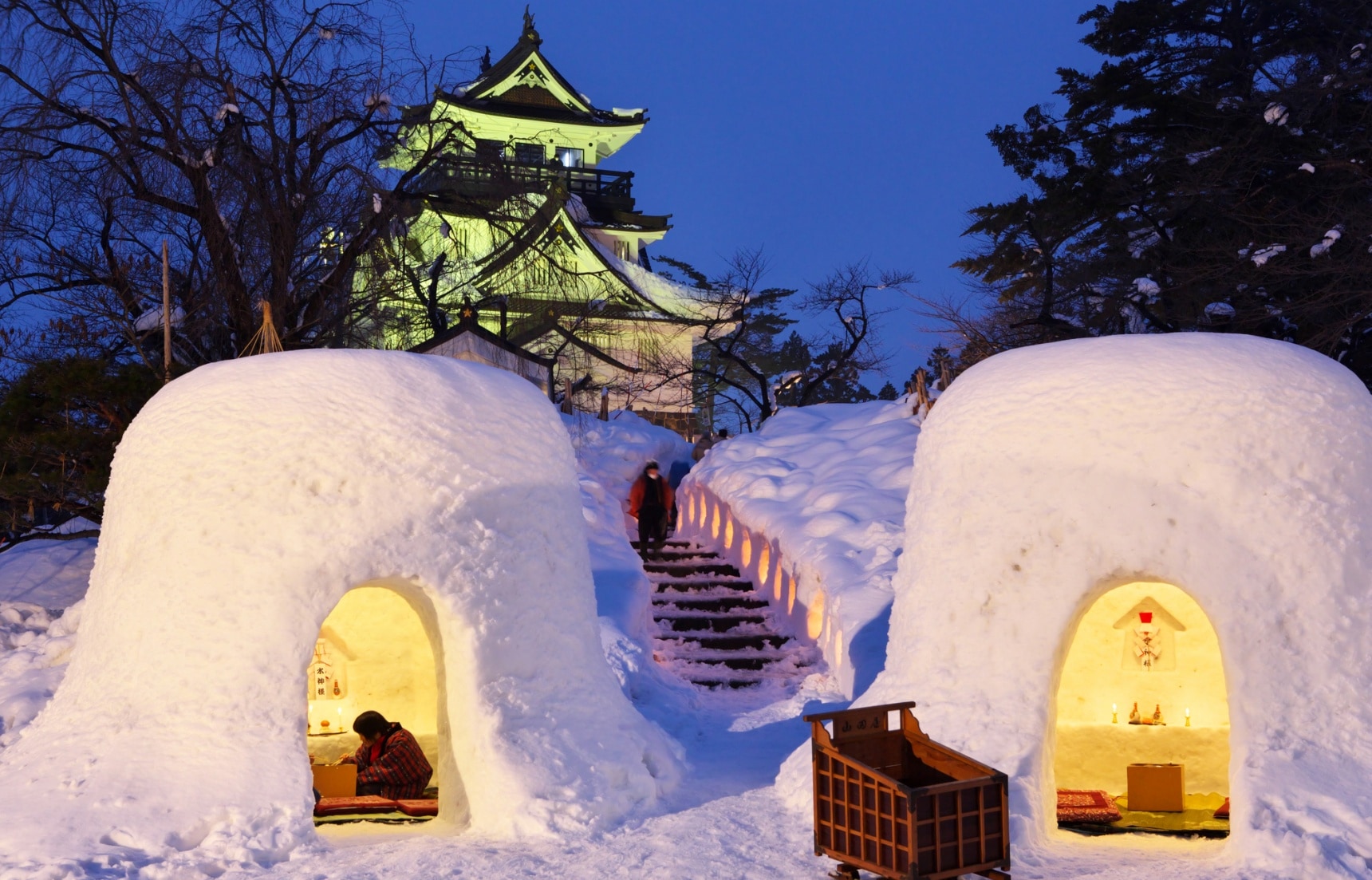 5. Yokote Kamakura (Akita) — Feb. 15-16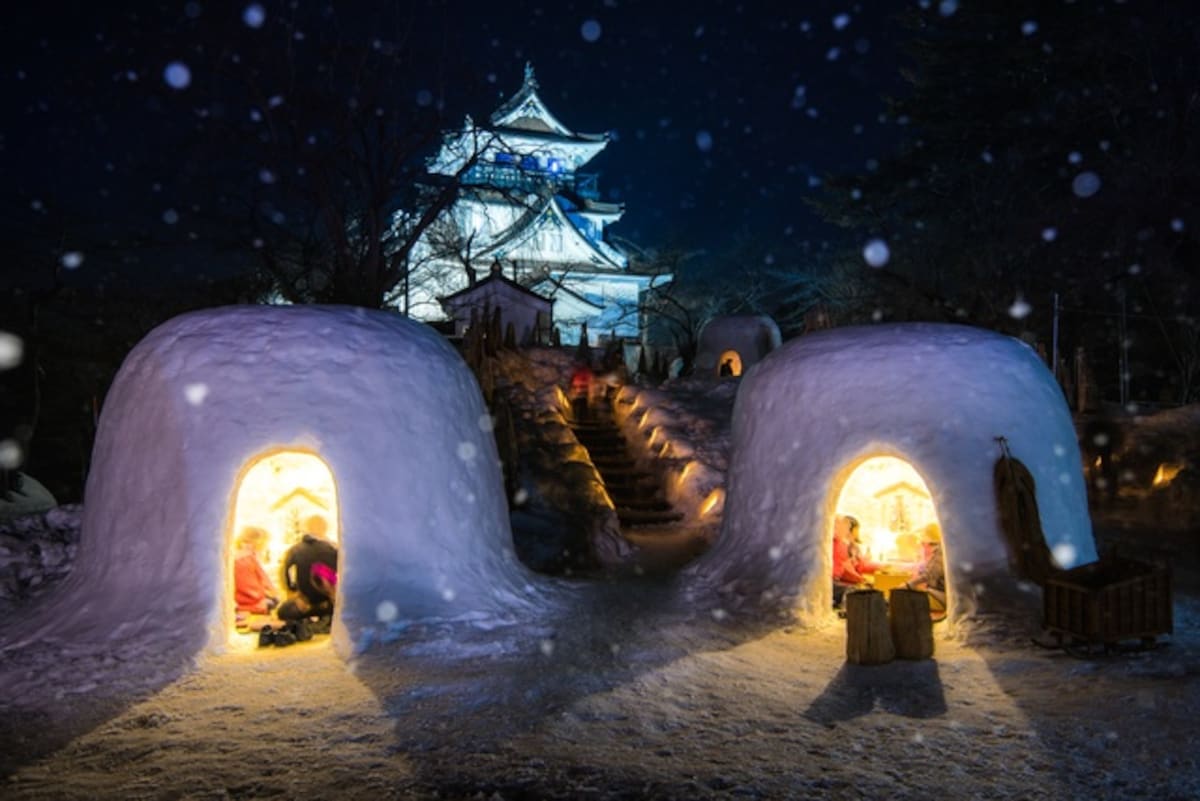 This festival has a history going back about 450 years, with snow huts, or kamakura (not to be confused with the city of the same name), in the city of Yokote symbolizing the gateway to the "god of water." Inside the huts, local children will serve amazake (sweet rice drink) and rice cake to visitors.
4. Hachinohe Enburi (Aomori) — Feb. 17-20
Hachinohe Enburi is a traditional festival in Aomori certified as an Important Intangible Folk Cultural Property in Japan. The festival is best known for its tayu dancers, who wear special hats in the shape of horse's necks and shake their heads up and down in a representation of rice planting, hoping for a rich harvest.
3. Iwate Snow Festival (Iwate) — Early February
From snow statues and fireworks to tasting jingisukan ("Genghis Khan" grilled mutton dishes) in snow huts, Prefectural Hope Iwate Snow Festival will never bore its visitors. Held at Koiwa Farm in Shizukuishi Town in early February every year, about 300,000 people come to the festival to enjoy a variety of entertainment and local food with family and friends. The 2018 edition will run from February 14 to 18.
2. Namahage Sedo Festival (Akita) — 2nd Fri.-Sun. of February
The Namahage Sedo Festival is a traditional winter festival in Akita that combines the Shinto Saitosai ritual held at Shinzan Shrine in the city of Oga with Namahage, a group of people wearing ogre masks who walk around villages to visit houses on New Year's Eve. The festival began in 1964 and is held at Shinzan Shrine. A visit from Namahage is said to offer an admonition against wrongdoing, forestall disasters and offer blessing for the New Year. The 2018 edition will run from February 9 to 11.
1. Hirosaki Castle Snow Lantern Festival (Aomori) — Early February
Started in 1977, the Hirosaki Castle Snow Lantern Festival focuses on snow and illumination, with the aim of helping city residents have fun and entertain visitors in long and cold winter. A total of nearly 200 lanterns and snow statues welcome visitors to Hirosaki Park in Aomori City, in addition to about 300 miniature snow huts with candles inside lining up around the park's lotus pond. The 2018 edition will run from February 9 to 12.