Fukushima Ski & Snowboard Guide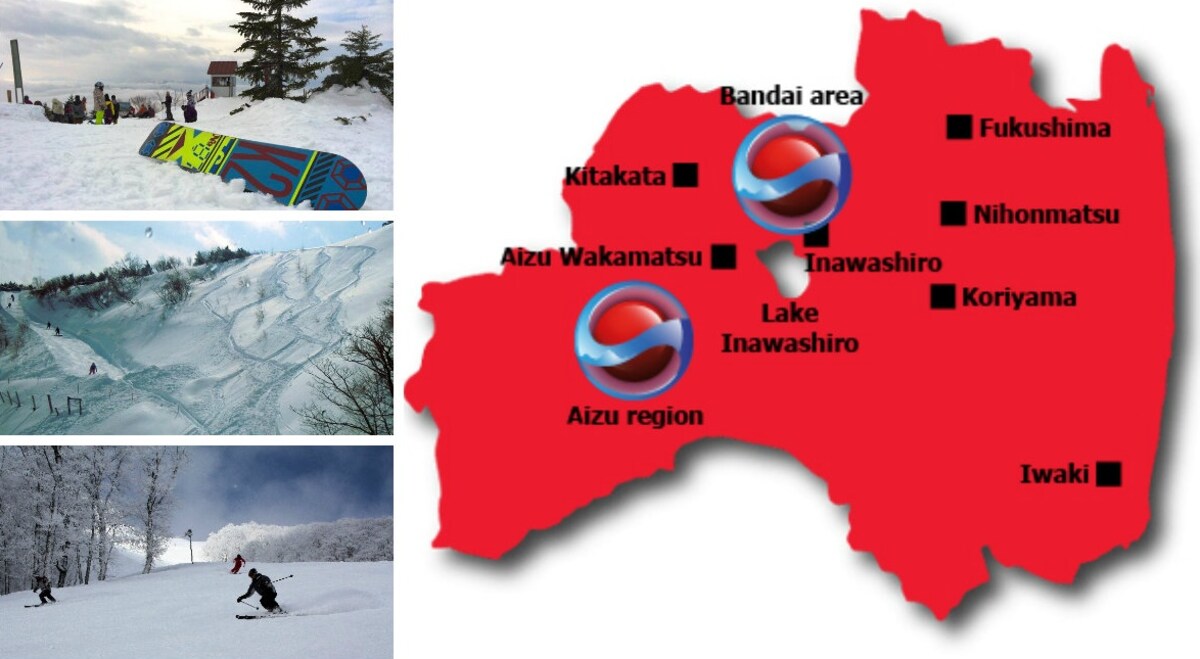 Many of these resorts are found on or nearby Mount Bandai to the north of Lake Inawashiro. Most of the rest can be found in the Aizu region to the southwest of Lake Inawashiro, near the border with Niigata Prefecture.
Minami Aizu Town
Minami Aizu Town is home to three ski resorts offering a total of 36 courses overall: Aizu Kogen Daikura, Aizu Kogen Takahata and Aizu Kogen Takatsue. The terrain is varied enough to keep multiple levels of skiers happy, making it an ideal getaway for families or friends who are at different levels. The town is most easily accessible by car.
Grandeco Resort
Grandeco Resort is located in western Fukushima to the north of Mount Bandai. Sitting in Bandai-Asahi National Park, this family-friendly resort boasts four covered high-speed quad lifts, a five-star hotel, and a snow season that typically lasts until early May. Check out daily snow updates here, and get access information, lift prices and other resort details below.
Snow Paradise Inawashiro
Inawashiro is a great option for beginners, with half the slopes set at a beginner grade. The resort is also very family friendly, including a Spongebob play area for kids. Featuring eight ski lifts and 18 different courses—the longest being 3,150 meters (10,300 ft)—Inawashiro is a popular choice for family vacations, with a number of famous hot spring resorts nearby.
Hoshino Resorts Alts Bandai
This resort is one of the most popular in Fukushima Prefecture, especially for families: childcare is available and there are two free kids' snow parks, including one equipped with a snow escalator.

The resort itself features nine ski lifts, with the longest run 3,000 meters (9,842 ft). This is also a popular hot spring destination, offering great options for apres-ski relaxation.
Regional Guide
If you can't get enough of the snow and slopes in Fukushima Prefecture, head over to Snow Japan to find all the information you could possibly need!