The Isolated Attractions of Shikoku's "Tibet"
Innovative Thinking: Campsites and a Convenience Store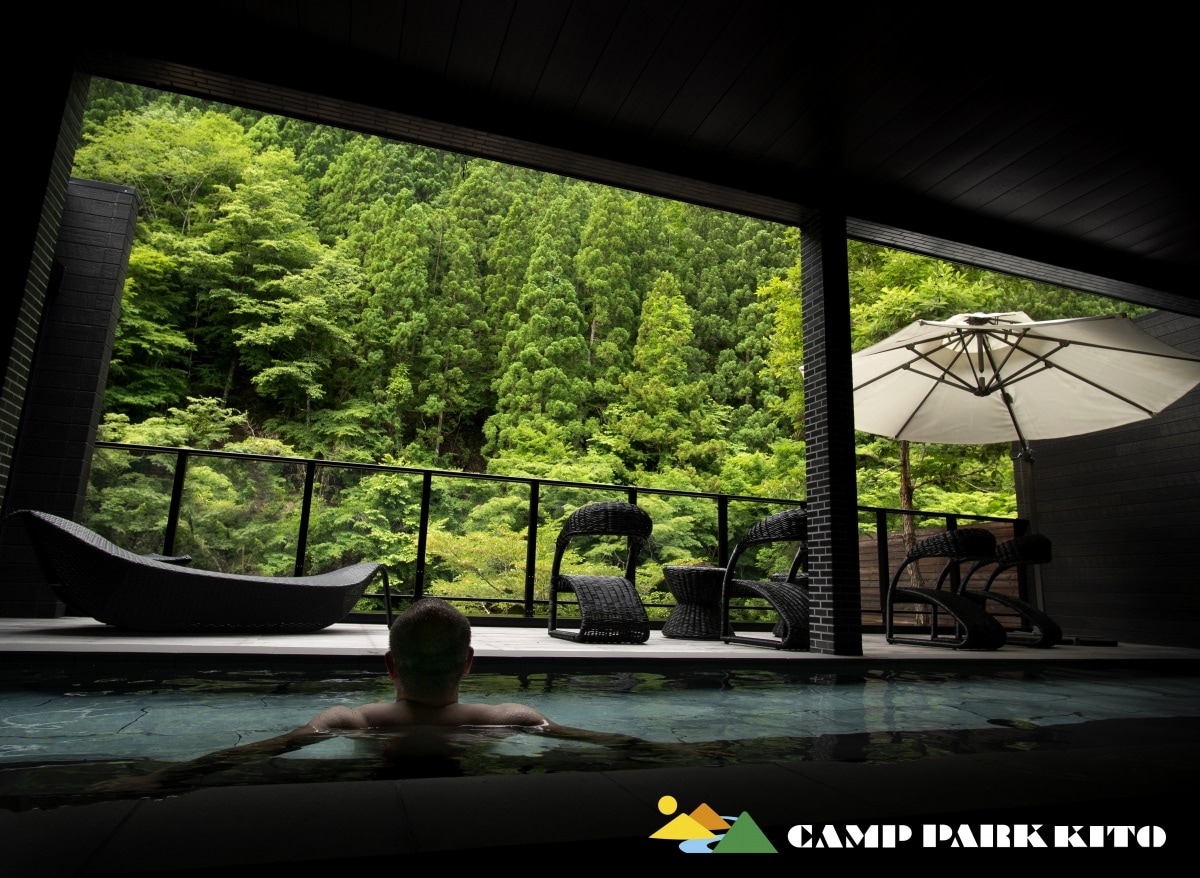 Open air hot spring at Camp Park Kito

Some of the companies that KITO Design Holdings work with are Camp Park Kito, which runs a glamping site, and Ogon no Mura, a company that makes yuzu products. These activities stimulate the local economy and offer the potential to help revitalize Kito. As well as keeping locals employed, a number of new residents have also come to the village to work for these companies.
The brand new Mirai Konbini (convenience store) easily catches the eye among the rest of the older buildings in this area. This is the first of several construction projects underway by Kito Design Holdings. The origin of its modern design was a sketch by one of KITO Design Holdings' employees. It's airy, open feel and the way it blends in with the surrounding environment earned it a "Best of the Best" award in the retail category at the international Red Dot Design Awards. In a village with no convenience store, Mirai Konbini is one of a kind. It provides all the daily needs of locals, a place for local companies to sell products, and even serves as a base for tele-work or co-working at "Yuzu Café".

Next in the works is a new guesthouse which will provide the first opportunity to stay overnight and experience Kito village to the fullest.