Ramen, Japanese Pickles, and Michelin Stars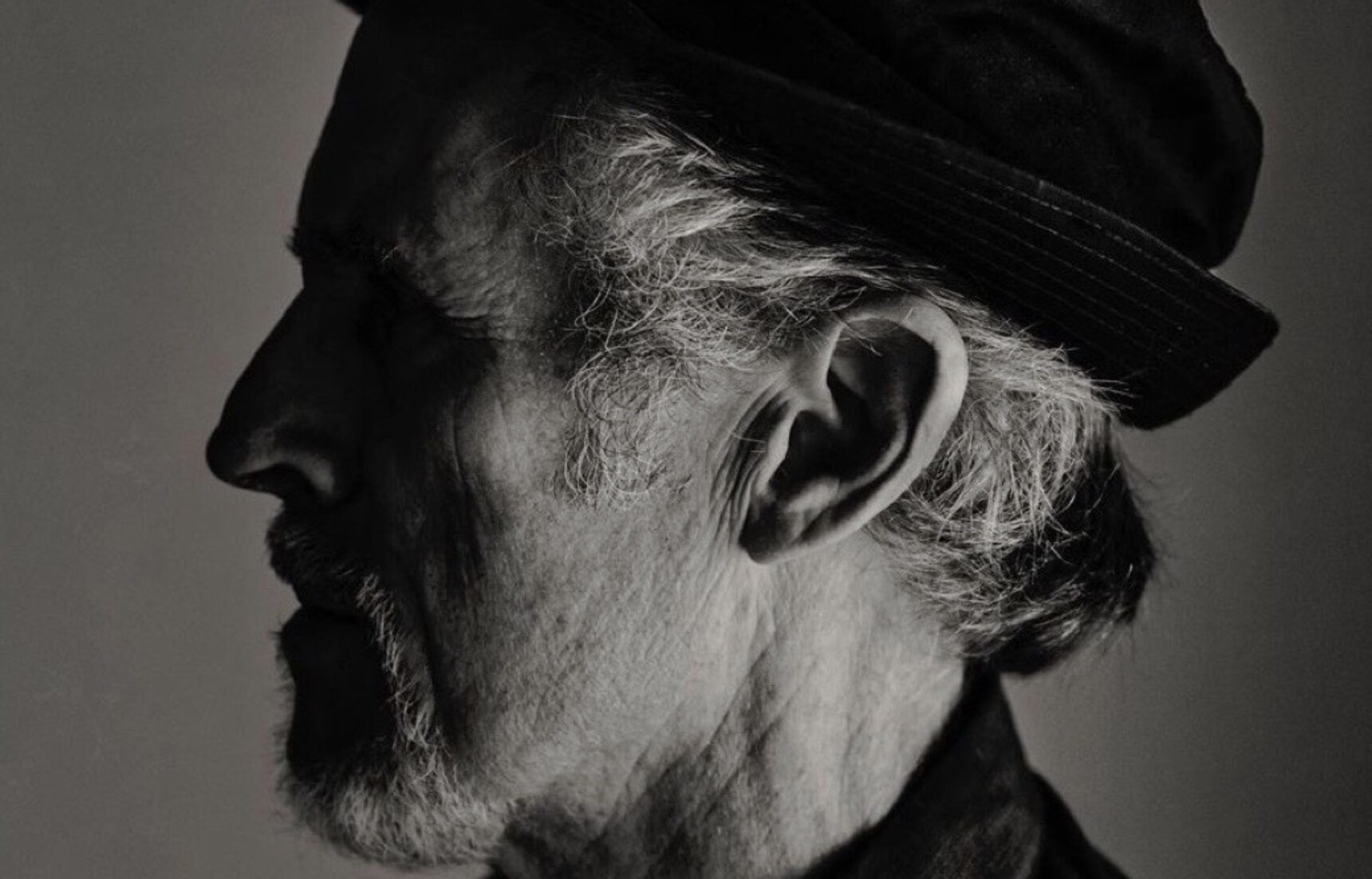 A little over forty years ago, Robbie Swinnerton left his home in the UK for a job in Japan. Now, over a thousand restaurant reviews later, the Kamakura-based writer of restaurant reviews for the Japan Times has lost none of his passion for good food—particularly that of his adopted home—and the people who create it.
What was the moment you decided to come to Japan?
In late 1979 I was offered a job in Tokyo with a company exporting traditional Japanese foodstuffs. I'd had my eyes fixed on Japan for a couple of years, but didn't have the wherewithal or a coherent plan. I didn't need to be asked twice.

Do you remember your first meal upon arrival?
After arriving at Haneda Airport and dropping off our luggage, I and my girlfriend (now wife) were taken straight to an old-school Japanese restaurant for a welcome meal with my boss and the whole office crew. Sitting on tatami mats in a wide room with low tables, served by lovely middle-aged matrons dressed in kimono, plied with sake and numerous courses of the best Japanese food I'd ever tasted to that point. It felt like I'd parachuted into the land of my dreams.

Four decades on, what was the most recent Japanese dish you've had?
Sashimi of katsuo (skipjack) that was aged and marinated, then sliced and served over sushi rice. Garnished with shiso (perilla) leaf buds and topped with a generous dab of freshly grated wasabi root. This was at Kimuradon in Shinjuku, the new offshoot of the excellent (and 2-Michelin-starred) Sushi Kimura.

How did your career get started?
I was editing for the now long-gone Mainichi Daily News in the mid-1990s. I had a space to fill at short notice so I commissioned myself to fill it with a review of my favorite soba restaurant, a funky, late-night place in the back alleys of Nakano. That turned into an occasional column—and my entry into writing for other publications such as Tokyo Weekender and, later, Tokyo Journal.

Do you know how many restaurants you've reviewed over the years?
My Japan Times column has been running for 23 years and counting. Over that time, I have averaged about one restaurant per week, say 50 restaurants a year. That takes us to around 1,150—not counting those I have reviewed for other publications.

Have you ever found a hair in your food at an exclusive restaurant?
Actually, never.
"When soba is prepared by a master artisan using newly harvested buckwheat grain . . . it is one of the most profound dishes in the entire canon of Japanese cuisine."
Dashin Soan, in Daizawa, is known for its tranquil garden and the quality of its te-uchi soba, buckwheat noodles that are kneaded, rolled and cut by hand.
What was the best meal you've ever had?
I am fortunate to have dined exceedingly well at numerous outstanding restaurants. Among them, I will always remember the first time I ever ate at Soujiki Nakahigashi (Kyoto), Jinbocho Den (Tokyo), Noma (Copenhagen) and Etxebarri (Spain's Basque Country). However, the most memorable meals have been the collaboration dinners hosted over the past decade by three of my favorite Tokyo chefs: Zaiyu Hasegawa (Den), Hiroyasu Kawate (Florilege) and Susumu Shimizu (the now-closed Anis). Besides being brilliant, inventive chefs, they are also very close friends, and their occasional, invitation-only dinners held at their own restaurants, remain highlights of my years in Tokyo.

What has been your most disappointing dining experience?
After living in Japan, visiting just about any Japanese restaurant in Europe used to be a total let-down. But in recent years, things have improved greatly.

Why does Japan have so many good restaurants?
We have chefs who devote themselves to their metier, and premium ingredients, grown, raised or caught with meticulous care, and treated with the respect they deserve. Then there is a population for whom dining out is one of the essential ways of socialising, and who understand that value does not equate with cheapness.

What do you think is the most overrated Japanese food dish?
Fugu (puffer fish) is seriously overhyped. Served in the classic way, sliced thinly as sashimi, the meat is firm and often chewy, and essentially tasteless. However, given that a single fish prepared wrong contains enough tetrodotoxin to knock out a whole party of diners, that can imbue the dish with a powerful undertaste of adrenalin.

The most underrated?
Soba. When prepared by a master artisan using newly harvested buckwheat grain, then carefully ground immediately before being formed into dough, rolled out and cut into noodles, it is one of the most profound dishes in the entire canon of Japanese cuisine. What it doesn't have is bling—so all the buzz, hype and Instagram images tend to be hogged by ramen.

Do you have a favorite way to eat tofu?
You can't beat hiya-yakko, prepared from freshly made tofu bought straight from the local tofu maker. A single slab of chilled, glistening white curd—firm momen tofu always—served with a garnish of fine-chopped scallions, slivers of green shiso leaf and buds, myoga ginger and maybe some grated ginger on the side, too. Then all you need is just a small dip of very good saishikomi shoyu, the umami-rich double-brewed soy sauce. Perfect in summer.
"I make miso soup almost daily from scratch in the time-honored way. This, more than any other dish, is the taste of my adopted home."
Ayu ramen, the specialty noodle at the Ayu Ramen counter in the Toranomon Yokocho restaurant complex.
What is your most treasured possession?
More than any possession, it is my relationships and memories, my health and my appetite that I treasure most. But I do have some lacquer guinomi sake cups made by a now deceased lacquerware artisan in Wajima that I am very attached to.

What is your favorite Japanese pickle?
I love all pickles, but there are two types that I find it impossible to live without. The nuka-zuke rice bran pickles made by my wife; and the umeboshi that we make together each year—initially from the ume tree we planted in our garden 40 years ago, but now with the fruit we buy from organic farmers in Wakayama.

What is your favorite dish to make?
I make miso soup almost daily. I prepare the dashi myself from scratch in the time-honored way, using konbu and katsuobushi. Almost invariably we use barley miso from a farmer in Tochigi Prefecture, simply adding wakame sea vegetable and tofu from our local tofuya. This, more than any other dish, is the taste of my adopted home.

How would you convince someone to eat natto for the first time?
My gateway dish for natto is to prepare it as beans on toast, mixing in seasonings such as ketchup or mustard and then putting it under the grill until it has the viscous gooiness and rich aroma of an open-face blue-cheese melt.

What is your favorite movie about food?
Tampopo, of course. And the wonderful Dinner Rush.

Your favorite book about food?
Japanese Cooking, a Simple Art, by Shizuo Tsuji. First published the year I arrived in Japan, it remains my bible—not just a cookbook, but a font of information about the cuisine and the culture.

What dish do you eat when you're tired or depressed?
When it comes to comfort food, ramen rarely fails. Or just a simple bowl of misoshiru. The salty, umami rush hits all the right places.

What is your favorite Japanese word related to food or eating?
Itadakimasu. No matter if it's noodles on the go or a three-hour kaiseki banquet, food is more than just fuel, it is . . .

I have never tasted . . .
. . . lab-cultured meat—and I don't intend to.
Every summer, Robbie and his wife prepare a year's worth of umeboshi — sour, unripe ume "plums" that are pickled for a month with red shiso (perilla) leaf, and then dried outside in the sun for four days to preserve them.
Chefs, close friends and longtime collaborators of Robbie's: (Left to right) Hiroyasu Kawate of Florilege (modern French, 2 Michelin stars); Zaiyu Hasegawa of Den (contemporary Japanese, also 2 stars); and Susumu Shimizu of specialist grill restaurant Anis (now closed).