Hiking Japan's Michinoku Coastal Trail: 4-Day Itinerary in Iwate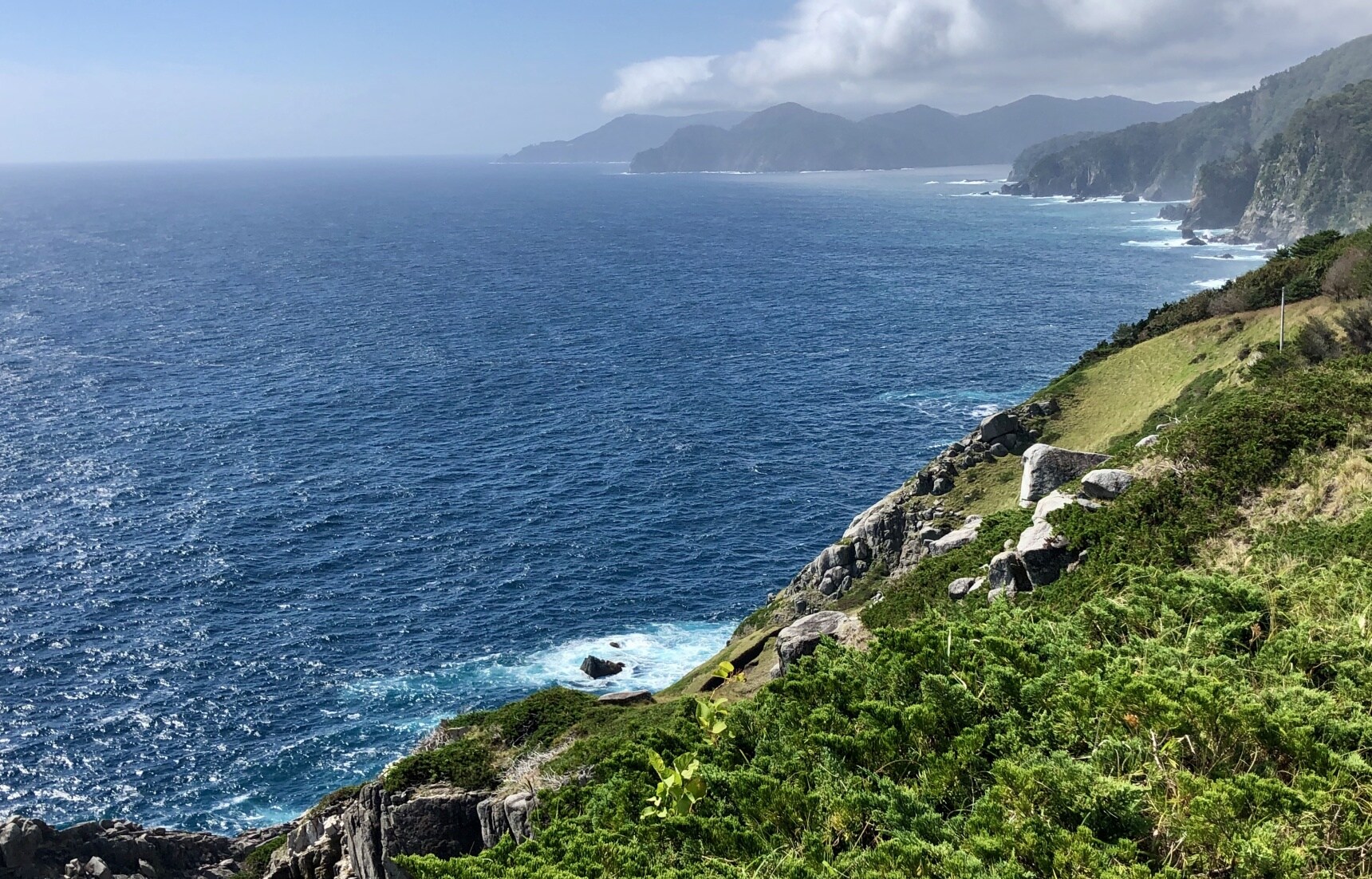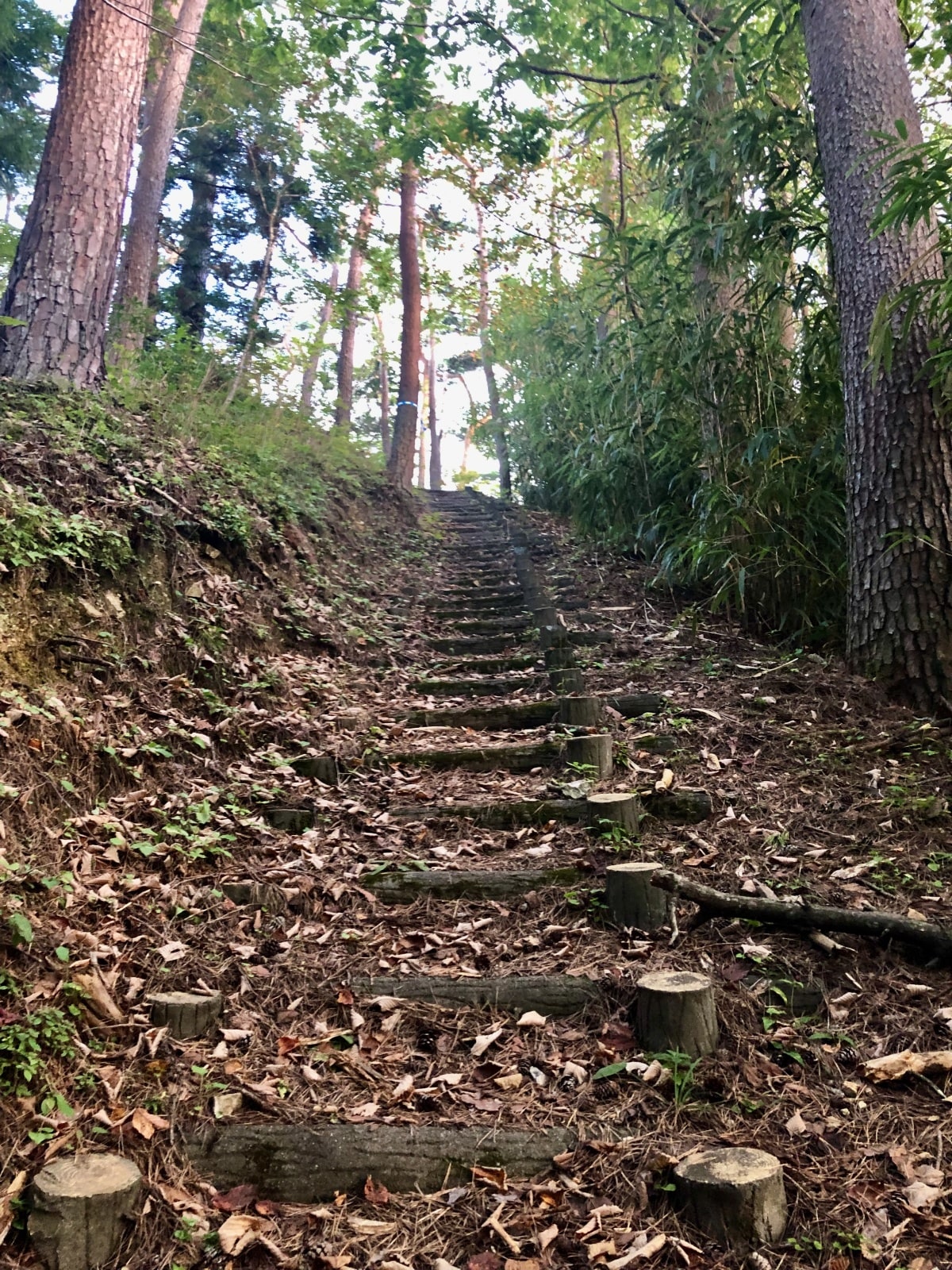 The Michinoku Coastal Trail traverses over 1,000 kilometers of Tohoku, with starting/ending points in Hachinohe in Aomori Prefecture and Soma in Fukushima Prefecture. Almost all of it runs through Sanriku Fukko (reconstruction) National Park, established to revitalize the coast after the devastating earthquake and tsunami of March 11, 2011.

The section covered in this four-day itinerary is located in Iwate Prefecture, at the halfway point of the trail. If you're going to do this stretch in three days, as we suggest, there's a lot of ground to cover. (Beginners or slower hikers might want to break it down into shorter parts.) Each day will cover close to 20 kilometers, and though there aren't any large mountains, the route follows the rugged ria coast, meaning there are plenty of ups and downs.

We'd like to hear your opinion on the Michinoku Shiokaze Trail and this article. Please click here to participate in a short questionnaire.
Day 1: Arrival at Ofunato
Getting to this starting point from Tokyo takes between five and six hours, leaving little time for hiking, so it's best to get a room and rest up in preparation for the next three days. Ofunato is a fairly large town with plenty of accommodation choices, from business hotels to ryokan, pensions and minshuku, and a number of eateries that serve excellent local sake. As it's a port town, it has a lively fish market that has its own seafood restaurant (note that it opens and closes early). You'll begin your hike tomorrow, so it's probably best to keep the eating and drinking to a reasonable level!
Day 2: Ofunato to the Goishi Coast
You'll want to leave early and catch the trail, which runs a few blocks west of the station. For the first half of today's route, you'll be walking the streets of Ofunato, until you hit the coastal road for a short bit. For a 5-kilometer stretch, the road doubles back over a wooded peninsula before descending down to the Goishi Coast, where a well-maintained unpaved trail leads past the many highlights of this section. None of the climbs are over 100 meters, but as mentioned earlier, the shoreline is rugged, with a lot of steps up and down as you move from one inlet to the next.

The path goes through airy forests of pine and Japanese cypress. There are more than a few places where you'll want to stop for the scenery. Anatoshi-iso Rock is an offshore rock formation with three arches created by wave erosion. Visitors can hire fishermen to take them on a route through the openings on their boats from a harbor further down the coast. A cave on the south side of Ohama Beach is said to have been carved from the rock by an oni, a legendary ogre with frightening features.
At about the 20-kilometer mark from your start, you'll find the Goishi Kaigan Information Center and a campground. You might want to lighten your load by leaving heavier things here before exploring the rest of the area. It's worth taking some time. A short walk leads to Kaminari-iwa ("thunder rock"), a massive, 30-meter-tall rock thrust out of the sea millions of years ago. Its name comes from the sound made when waves pound its eroded surface. Further down toward the cape at the end of the peninsula is an observation platform with spectacular views of the ria coast stretching off into the distance.

Just past the cape is Goishihama Beach. This spot got its name from the board game go, which uses black and white stones (go-ishi) to surround and defend territory. The beach is covered with black and white gravel worn smooth by the waves. Local fishermen offer tours on their boats for those who want a seaward view of the coastal highlights they've just hiked.

The campground near the information center has all the facilities campers need. There are simple lodgings nearby for those who are traveling light. If the long hike hasn't been too tiring, there's a small but interesting museum nearby featuring exhibits on the area and the tsunami of March 11.
Day 3: The Goishi Coast to Kurosaki Senkyo
You would be wise to start bright and early, as today's route covers quite a bit of coastline. The first 10 kilometers are on paved road, past rural villages, farmland, small fishing ports and some forests—and a long, broad, white-sand beach. This is an ideal route for understanding life in much of Japan's countryside, and the reliance of the communities on the sea and the limited amount of arable land. There are also a number of small shrines and temples along the way, many of them hundreds of years old but still important to the communities around them.

Halfway along the route, the trail leaves the road and proceeds on a footpath hugging the shoreline, where waves crash on rugged rocks below sheer cliffs. Here again, like the Goishi Coast area, the ups and downs are many, if not very high. The promontory at the end of this path is Kurosaki Senkyo, a perfect place to clamber over the granite rocks that have collapsed from the cliffs. Two rocks that are precariously balanced at the edge of the cliffs are said to have been juggled like beanbags by legendary tengu, strong, long-nosed creatures from Japan's folktales.

Just past the point is Kurosaki Senkyo Onsen, which features hot spring baths and a restaurant. Some hikers pause to offer prayers at the nearby shrine, where fishermen would lower their sails in prayer as they passed by.

From the promontory, the trail continues on paved roads as it heads into the peninsula's interior, comprised mostly of farmland. For those not camping, a nearby minshuku is the best choice. Those with energy to spare might want to make their way another few kilometers to Cape Hirotazaki, a great place to watch soaring black-tailed gulls and sunset over the jumble of white granite rocks.
Today's route along the coast is longish (23 kilometers) and mostly flat—except for a section that climbs the roughly 250-meter-tall Mt. Hakone. Tackling Mt. Hakone is recommended for the great views it affords of Rikuzentakata, a community that was devastated by the tsunami of March 11, and the bay. (There are accommodations halfway up if you're stretching out your hike.) But the climb can be skipped if you'd like to stay on the coast and spend more time at the end of the route—the Iwate Tsunami Memorial Museum.
This museum is located on the Rikuzentakata beachfront, where a forest of 70,000 pine trees stood for 350 years. The tsunami destroyed the entire grove of trees, leaving only one 27.5-meter-tall tree standing. (The Miracle Pine has been restored and is part of the memorial.) Thousands of pine saplings have been planted in a message of hope to future generations.

The museum is highly recommended, with its informative displays—crumpled machines, photographs and film—demonstrating the power of the tsunami that devastated this area. The JR railway station is not far away for those whose hike has come to an end, while there are several accommodation choices for those who are not camping but want to spend the night.

We'd like to hear your opinion on the Michinoku Shiokaze Trail and this article. Please click here to participate in a short questionnaire.
Trail Tips
• Even for short hikes, preparation is key.
• The weather can change quickly, even in the summer, and nights can get quite cool. Be sure to pack proper hiking boots, several layers and rain gear.
• Bring plenty of water and snacks, as amenities are few and far between in some sections on this nature-filled trail.
• Look up evacuation information before you start your hike. In case of an earthquake, get to high ground.
• Bear encounters are a possibility in some of the more isolated areas. When hiking in those areas, be sure to carry bells and bear spray.
Access to Ofunato
From Tokyo Station, it takes four-and-a-half to six hours to reach Hachinohe via the Tohoku-Hokkaido Shinkansen and the Ofunato Line. The ticket is around 15,000 yen one way for the fastest trains, but we recommend using the JR East Pass, which allows you five consecutive days of unlimited travel in the Tohoku area for just 20,000 yen. The pass can also be used by international residents of Japan and is a total bargain.
Trail Information
Michinoku Coastal Trail -- The official site of the Trail hosted by Japan's Ministry of the Environment. Full of maps, descriptions, information on ordering guidebooks, etc. Go here first.

Michinoku Trail Club -- Manages and maintains the Trail, and has produced detailed guides of all Trail sections.

Michinoku Coastal Trail -- A helpful website created by Robin Lewis, who has hiked the entire route in both directions. Full of helpful information.

Michinoku Coastal Trail Facebook Page -- A members only FB page for anyone interested.