Trying to Make the Antiviral Legend Go Viral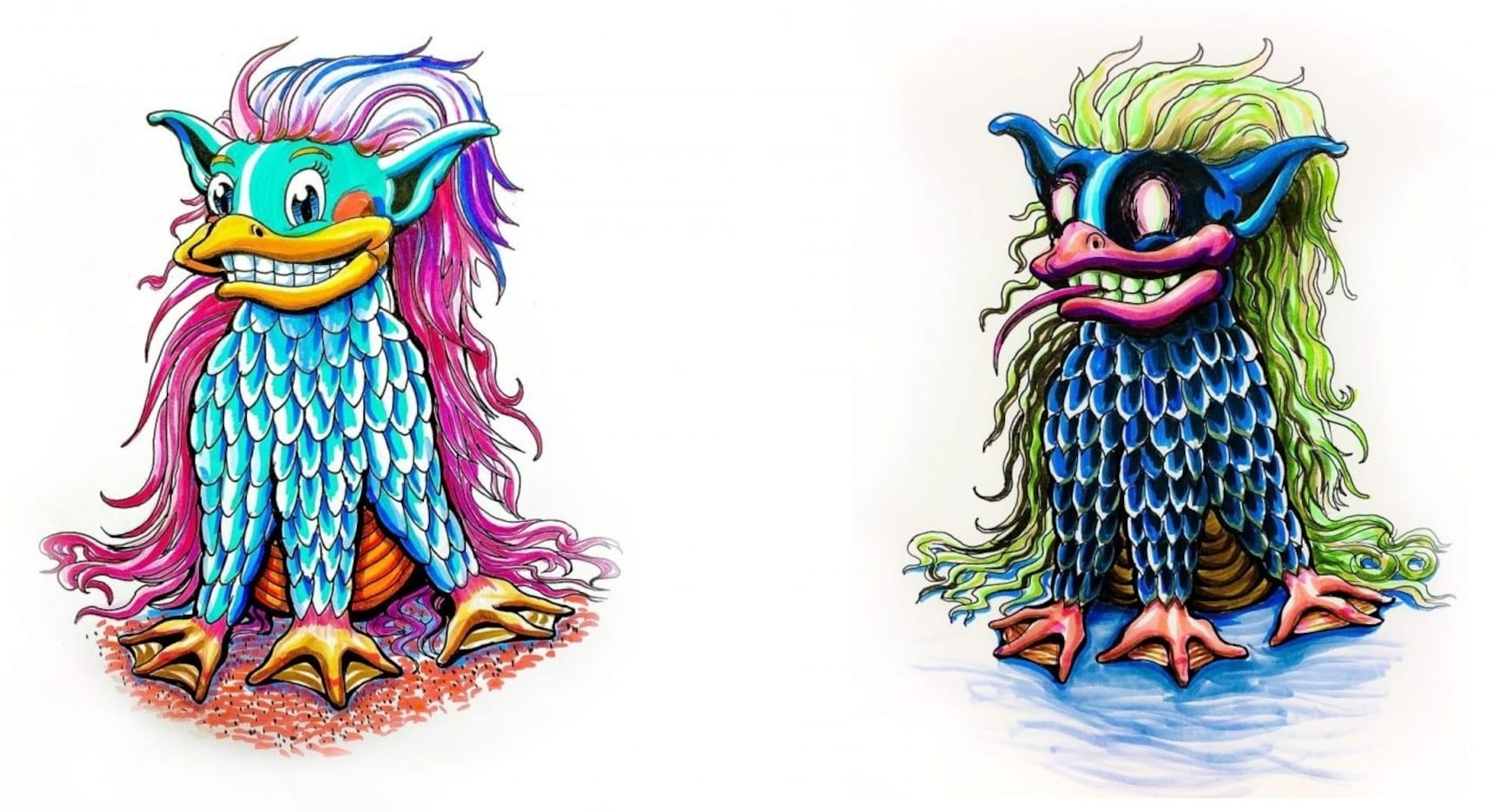 We might have found the first-ever influencer here in Japan, in records dating back 1200 years ago, and images from the late 19th century. This long-haired, bird-beaked, scale-covered, three-legged yokai monster sounds like something you wouldn't ever want to lay your eyes upon – but you totally should.
Drawing Amabie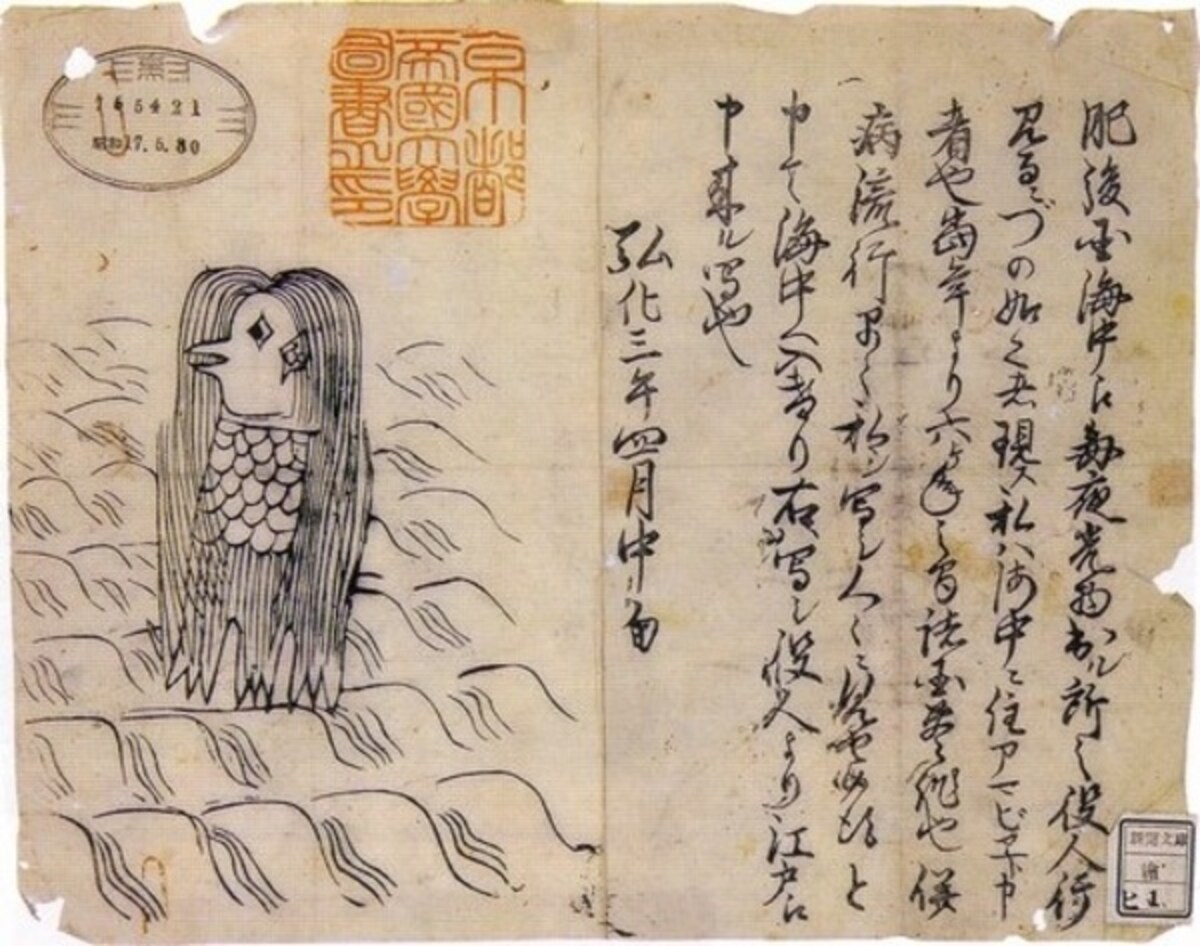 Now that the 2020 plague has rolled around, and social media enables sharing more easily than ever, the Japanese internet got flooded with the likeness of Amabie. Before you dismiss it as an internet joke, even the Ministry of Health, Labour, and Welfare of Japan has printed Amabie Covid19 posters.

Tokyo Survival Channel has challenged me to jump on that Amabie bandwagon belatedly but with full force – drawing Amabie in 12 different ways in the span of only 24 hours. In Phase 1 of the challenge, I had to use anything and everything at my disposal to create the likeness of Amabie myself. In Phase 2, I was to make the antivirus yokai go viral by inviting people to recreate my recreations—an #Amabieception if you will.

So come and feast your eyes on Amabie cuteness – who knows, maybe it will even keep you safe and healthy!
A simple, obvious, expected start of the challenge—the legend instructs people to draw Amabie, so I drew mine on paper. Now, I am neither a good artist nor a patient one. Furthermore, I am not a shortcut taker so no tracing for me. What I am is someone who eagerly accepts challenges with significant time constraints. I did a quick drawing of the original ukiyo-e Amabie print, then an updated one with a mask and disinfectant spray. Trying to be more cheeky I also imagined Amabie appearing on that world-famous Hokusai wave, and Amabie wearing a kimono.

Self-assessment: 1 star for quality, 4 stars for trying.
No one said I had to only draw Amabie myself, so I commissioned a pro illustrator to do it for me. To make things complicated, he had never seen Amabie and I asked him not to search for it online. Instead, I described it to him as if it was a missing person.
Simon decided to double down and draw two Amabie twins – a cute kawaii one and a scary kowai one. I swear I never mentioned teeth in my missing yokai description, so this is a great example of artistic freedom.

You can see Simon Kalajdjiev's artwork here:
Behance Portfolio | Instagram Art Profile | Main Instagram Profile
Phase 2: Challenge Other Artists
To keep sharing the image, we challenged two other professionals to draw Amabie and share it on social media. The illustrator Masayoshi B. L. Ninomiya based his monster on both Amabie and a Brazilian bird called Urutau (left), while author/artist Santashi Finn drew a gorgeous pastel Amabie mermaid (right).

Follow Masa's work on Instagram | Follow Santashi Finn's work on Instagram or on her website.
Amabie Omelette
Merging my daily life and my Amabie challenge, I decided to draw the yokai on my breakfast. In Japan, 'playing with your food' is quite encouraged—life is all about cute bento lunch boxes, beautifully sculpted traditional foods, themed restaurants, and cafes. Drawing a quick ketchup smiley face on omurice is the least you can do. In the spirit of kawaii, I drew Amabie with ketchup, mayo, carrot, and spinach on top of my breakfast.

Self-assessment: 3 stars for looks, 5 stars for taste. Not a morsel was wasted!
Phase 2: Challenge an Omelet Foodie Insta
Omelettebae is an eggy Insta account that accepted my omelet challenge, then improved upon it. Being primarily a sea creature, Amabie's cucumber hair is reminiscent of algae. Adding bread made this into a full meal—as expected from the omelet aficionados.

CAPTION: Competition for who gets to eat the omelet. Spoiler alert: the dog won.
Amabie Word Art
Taking the yokai closer to my creative realm of words and visual poetry, I tried to paint its likeness with words. Literally. It was fun to swim in familiar waters after my horrendous drawing attempt. After playing around with several online word-art generators, I also made a hand-drawn Amabie composed solely of the word 'amabie'.

Self-assessment: 4 out of 5 stars. Could be improved.
Phase 2: Challenge a Fellow Wordsmith
Wakana Goto, a translator and haiku poet, took on this challenge and gave it her own spin. Instead of word art, she went the classic way of the haiku, while also being a little bit meta. I think I can now safely brag that poetry has been written about me.

チリの春 友からチャレンジ受け取りし (チリのはる ともからチャレンジうけとりし)

Springtime in Chile

got an Amabie Challenge

from my good friend



万緑や 皆の健康祈りけり (ばんりょくや みなのけんこう いのりけり)

Myriad green leaves

I pray for the health of

every single person
Amabie Banana-gram
Yes, you read that right. I very gently and lightly pin-poked Amabie onto a banana, a perfect canvas that darkens with time. It reminded me of a Polaroid photo, so I took one. The easiest, most fun Amabie drawing in a challenge that was getting harder by the hour.

Self-assessment: Not going to even try to stay humble – 5 stars!
Phase 2: Challenge a Fellow Banana
My friend Edith, a scientist and a fantasy author, often refers to herself as a banana when she misunderstands something. How appropriate that when I challenged her to draw Amabie on a banana she misunderstood in the best way possible and drew an awesome Amabie Dragon. No complaints on my part.
Amabie Bread
Time to raise the bar on this challenge—I kneaded and baked focaccia with an Amabie on top of it. The hair is made of swiss chard and spinach, the eyes are cherry tomato, scales are carrots and basil, and the beak is the tip of a yellow pepper. May all the pretty Instagram bread gods forgive me, but I'm trying to save everyone from a plague here, not pick a beauty queen.

Self-assessment: Ugly delicious.
Phase 2: Challenge Yeastie Boys & Gals to a Bread-Off
Everyone seems to be polishing their bread-making skills this year, but I decided to challenge fellow bread-enthusiast Eliakyn to an Amabie bread masterpiece. He made sourdough focaccia with peppers and zucchini for decoration.