Exploring the Many Ways to Drink Green Tea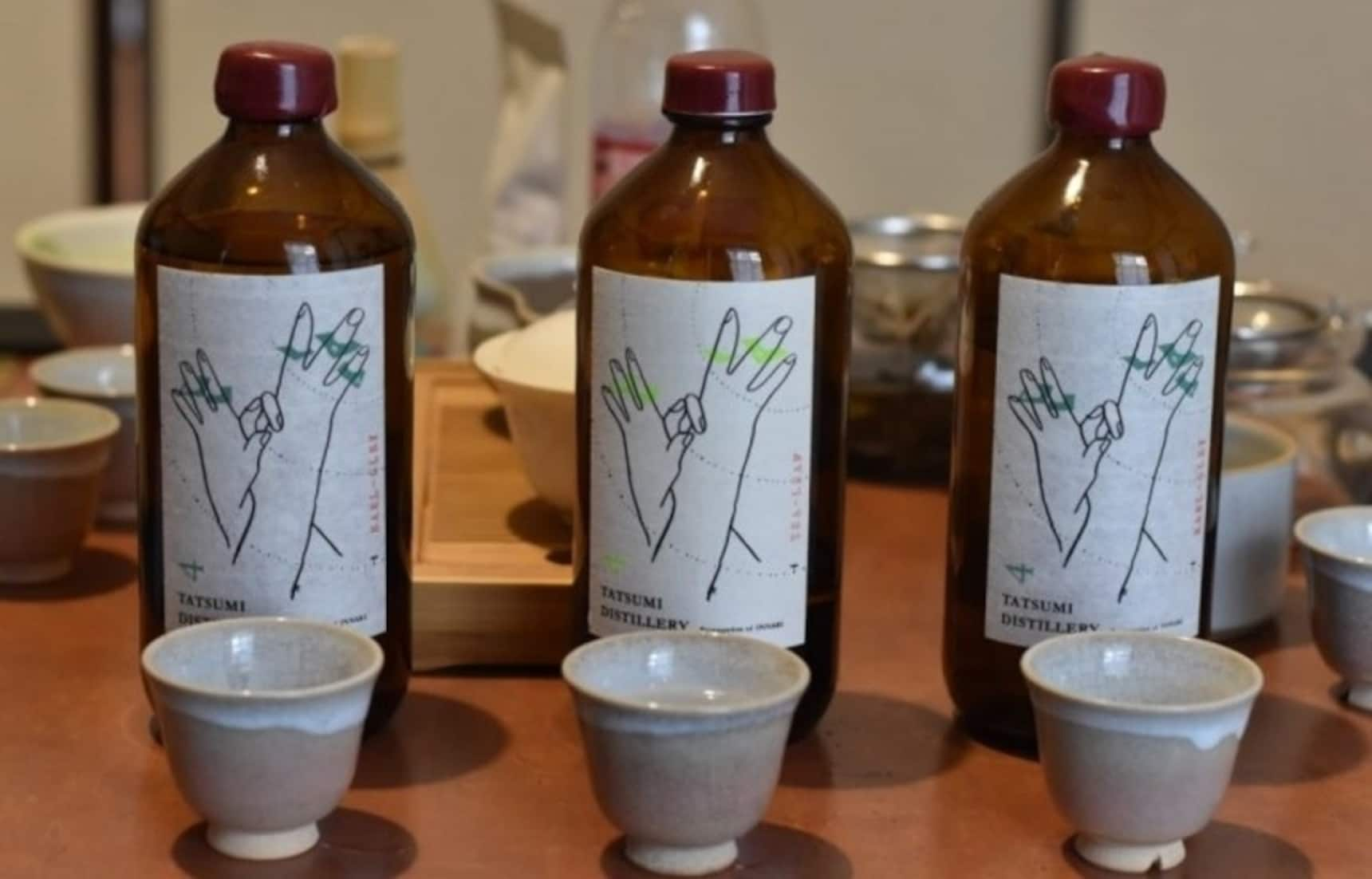 In the past year, Tokyo Survival Channel has assigned me some pretty wild tasks. I spent 24 long hours in an izakaya, tried urban camping on a Tokyo rooftop during peak summer, and did my best to learn 24 skills in 24 hours (no sleep allowed). So when they asked me to try this new challenge, it seemed like a walk in the park.

The task was this: try to discover as many ways as you can to drink green tea – Japan's unofficial national drink – and maybe get a little drunk along the way. It sounded easy and fun, and slightly delish, so I couldn't say no. I've been traveling a lot recently for work and a bit for pleasure, so I decided to incorporate my destinations into my tea challenge along the way.

This is what happened.
Starting My Tea Adventure at TeaRoom Inc.
I started this mini tea odyssey at the best place possible, under the guidance and teaching of Tokyo's most exciting tea master, Mr. Ryo Iwamoto. At just 23 years of age, Ryo has already become one of the country's most respected tea figures and experts.

"I first got interested in tea when I was nine, he told me." Ryo is the CEO of TeaRoom Inc. a company that produces tea in Shizuoka, supplies tea to major companies across the map, and collaborates with other brands and organizations to reinvigorate and pay tribute to this iconic drink through new creations and legacy styles.
He kindly invited TSC's Hiro Kano and me to his Tokyo showroom to serve us a non-stop tea banquet while simultaneously teaching us and preparing me for this tea journey.

We began with a welcoming cup of matcha, "the farm that produces this matcha is known for its flavor," he told us, "it tastes baked, almost cookie-ish." Before this, I just thought matcha tasted like matcha. Still, Ryo's way of deep consideration towards tea opened my eyes (or should I say tongue) to witnessing its culinary potentials, "the matcha flavor comes first, then gradually the smokiness follows." Once he explained what to look for, I could taste it; it just took a little mindfulness.
The next series of teas we enjoyed were all brewed with soft water as Ryo explained, "black tea is better with hard water, but I brew Japanese tea, and Japan is a country of soft water, so the leaves get more energized with the water that they live with." Each blend more diverse and delicious than the last, my nearly two-hour tea tasting session at TeaRoom Inc. was an eye-opening experience and the ideal primer for what was to come.
One-of-a-kind Matcha Latte at Mia Mia in Higashi-Nagasaki
My first destination was my friend Vaughan's excellent cafe Mia Mia located in Higashi-Nagasaki, just outside of Ikebukuro. While there are plenty of matcha lattes on cafe menus across Tokyo (Mia Mia not being one of them), I decided to take my sachet of matcha powder over to the cafe to see what they could do with it, regardless. A testament to the cafe's local reputation and the quality of their coffees, the place was packed on the rainy Friday afternoon that I visited.
Yusuke, the cafe's star barista, was the man to fulfill my matcha requests. Although he's a whiz on the coffee machine and knows his way around a drip coffee setup better than most, he did have a few hesitations about ad-libbing a matcha latte, as it's not his forte. But a little hot water and some brisk whisking later, he needn't have been concerned because what he came up with were some of the most impressive matcha lattes I've ever witnessed, complete with beautifully crafted green-white foam.
After seeing Yusuke's creation, the whole cafe was green with envy, and at least five of the patrons asked whether they could order one, so for this afternoon only, matcha lattes were the new menu feature. I knocked back my brew, which sans-sugar was still very tasty — the perfect combination of smooth creaminess and a little bittersweetness — happily exchanged my matcha sachet with Vaughan for a crispy Coopers Pale Ale (beer), and then I was on my way.