Deep in Snow Country - Yuzawa and Minakami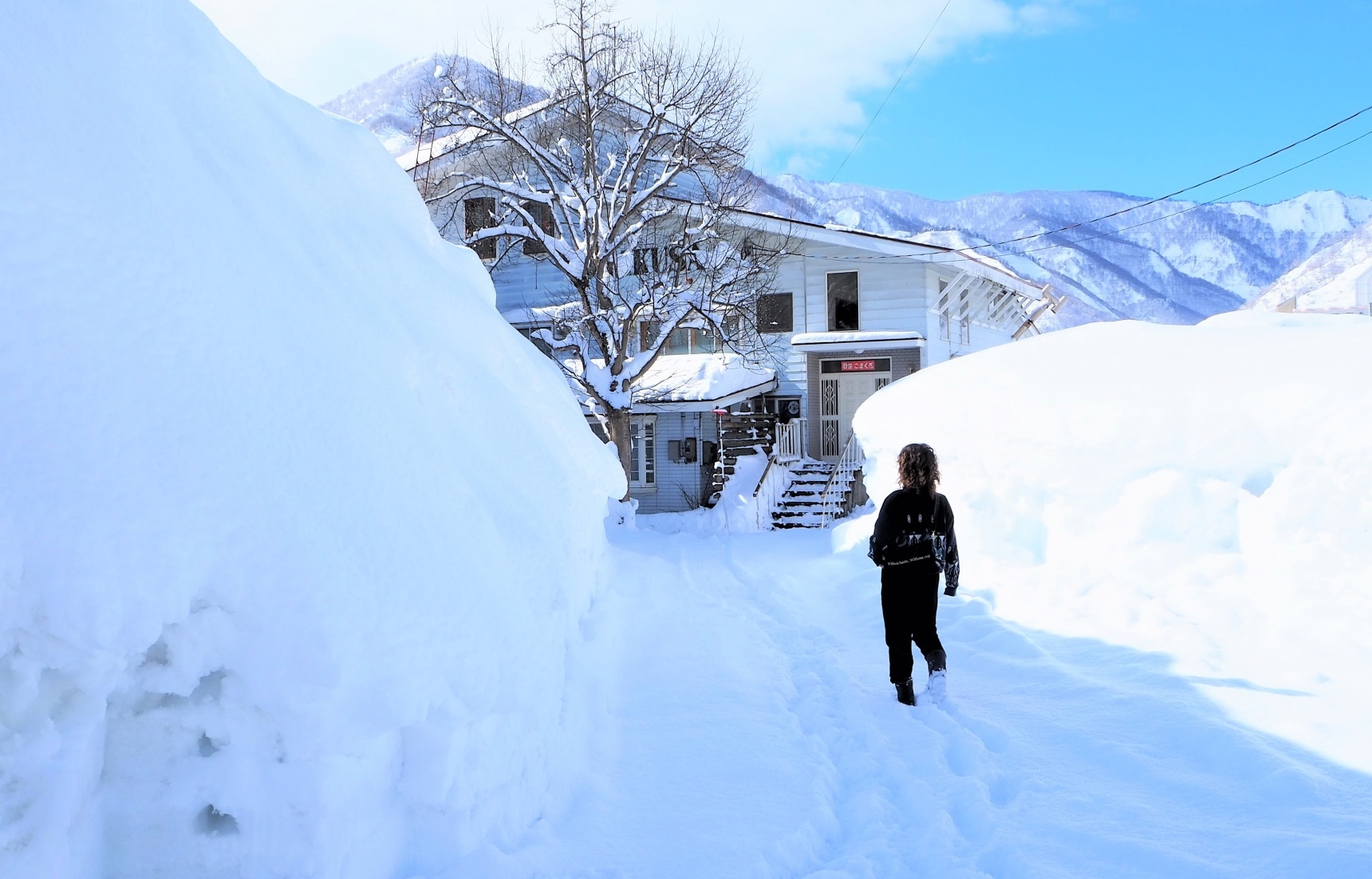 On the hunt for outdoor onsen and breathtaking views, we braved the meters of snow and subzero temperatures for a February day-trip drive. Join us as we navigate the mountainous roads of deep countryside Japan to uncover the gems residing in these remote areas.
Minakami - Gunma's Lesser Known Onsen Paradise
While often in the shadow of Gunma Prefecture's more famous Kusatsu and Ikaho onsen, Minakami is still no stranger to "best onsen town" listicles. Despite it having clearly seen better days, with a number of hotels in desperate need of a paint job, the town still thrives with a newer generation of entrepreneurs taking the reins of its legacy.
Some of the best views in town can be found at the Yuhara Hot Spring Park, which neighbors a bridge overlooking the central Tone River. There are also free ashiyu thermal footbaths here - a welcome break from the biting cold!
Takaragawa Onsen
In our opinion, Minakami's charm lies not in the town itself, but in its gorgeous surroundings. Most famous is Takaragawa Onsen, which boasts some of the largest outdoor rotenburo thermal baths in Japan. While there are bus services available, its remoteness makes it a little tricky to locate without a car.
Tucked away deep within Gunma's precipitous mountains, Takaragawa's spacious thermal pools are encompassed by a beautiful backdrop of pristine nature lulling you into relaxation. Takaragawa's most unique point, however, is that its baths are entirely mixed-gender, and naked bathing is not allowed! As bathing suits are also banned, you'll need to bring a towel or something similar to wear around your body while in the water. For those squeamish about bathing naked with strangers, this is your chance to finally enjoy Japan's onsen!
Driving Through Untouched Countryside
After soaking at Takaragawa Onsen, we hopped back into our car in search of another lesser-explored hot spring to enjoy. After a quick search online, we settled on an onsen called Mantenboshi no Yu and set off.
Driving through the winding, mountainous roads of Gunma, we were treated to an endless tapestry of breathtaking sights forcing us to pause again and again to absorb their beauty. Lacking the usual traffic, wild animals often frolik by and attempt to cross the road, so be careful! We encountered a curious serow!
The boundless mountain panoramas were another highlight. While it was often difficult to find a spot to pull over, the scarce traffic allowed us to stop for a few minutes on the road to take in each scene.
While Japan's interconnected rail network is celebrated worldwide, it still doesn't cover a fraction of Japan's appeal. Indeed, to escape the tourist-trail and discover a more offbeat Japan, I believe a car is essential. Having previously lived in Tokyo, I never appreciated this until moving to countryside Japan and getting a car of my own. Now I struggle to travel without it!
Mantenboshi no Yu Onsen
After a 20-minute drive from Minakami, we made it to Mantenboshi no Yu, a part of the Sarugakyo onsen town. We wanted a bath with views, and we got one! No matter how often we looked, the tranquil emerald-green waters of the Akaya Lake captivated us each time.
The onsen has both indoor and outdoor baths overlooking the lake and surrounding mountains. With accommodation, a restaurant, private onsen, and cozy relaxation rooms, you could easily fritter away a day here without care. We had a lot on our itinerary, so we chose the shortest 3-hour higaeri option (800 yen).
Onwards to Niigata
Feeling thoroughly refreshed, we turned our attention to Niigata's ski hub of Echigo-Yuzawa. Roughly 40 kilometers from Minakami Station, it was a surprisingly comfortable drive thanks to the highway. While we didn't have any time for skiing ourselves, we did want to check out the world-famous snow!
Snow Galore! Echigo Yuzawa
Known as yukiguni (snow country) across Japan, the snow in this region of Niigata Prefecture is remarkable. Many snowfall records have been made and broken here, with the nearby Sumon region holding the 3rd largest daily snowfall record in the whole of Japan (463cm on 9 Feb 1981). Yuzawa itself is also in the top 10, with a whopping 358cm of snowfall measured on 28 January 2006. If you desire winter magic without straying too far from Tokyo, this is where to go!
Unfortunately, the 2019/2020 winter season was one of the worst for snowfall on record in Japan, devastating the area. A mere 30cm of snow fell on the Yuzawa Nakazato Snow Resort during the entire ski season, which quickly melted due to the unusually high temperatures. With many ski resorts suffering from this and the subsequent pandemic, locals were nervous for what 2021 would bring.

Fortunately, they had nothing to worry about! While there were a few rough patches, 2021 brought in a consistent level of snow, allowing the resorts a sigh of relief. Despite international tourists virtually nowhere to be seen, Japanese tourists have picked up the slack and flocked to Yuzawa, allowing the town to stay afloat for better or worse.
Keen to get up close and personal with the snow, we parked our car and set out for Echigo-Yuzawa Station on foot. While often a little treacherous, the surrounding winter landscape was spectacular. Meters of lush, powdery snow covered the entire scene, made even grander by the backdrop of mountains dotted with ski slopes. It was exactly what we wanted to see!
The Heartland of Niigata
Once we arrived at the Echigo-Yuzawa Station, our first stop was the Niigata souvenir mecca Ponshukan. As a sake fan, their vending machine tasting system was a paradise! For just 500 yen we were able to try 5 different kinds of sake, with some local wines and umeshu added for extra variety. The highlight for us was the Kayama sake from Niigata's DHC Shuzo. With a balanced sweetness and rich umami aftertaste, we felt both sake connoisseurs and beginners alike would find it equally delightful.
The quaint township is also filled with dynamic modern and traditional art, providing an interesting contrast from the encompassing nature. There were also onsen footbaths right in front of Echigo-Yuzawa station!
While it was getting late, and we had a long drive home ahead of us, we thought we might as well check out a ski slope. We chose the most famous of all - GALA Yuzawa. Connected to a shinkansen bullet train station heading straight for Tokyo, skiing in Japan doesn't come more convenient than this!

Compared with previous years, it was clear that the ski slopes were relatively empty. With such a good snowfall, it was a real shame! Although skiers residing in Japan must be happy to avoid the usual crowds.
The Way Home
Two prefectures, two onsen, dozens of views, and hundreds of photos! It was a big trip! Including the return journey home, we had driven almost 300 kilometers! However, we felt utterly content to have witnessed the heart of Japan's snow country at its absolute peak. Next time we'll pack the skis!