Companies Encourage Everyday Sustainable Goals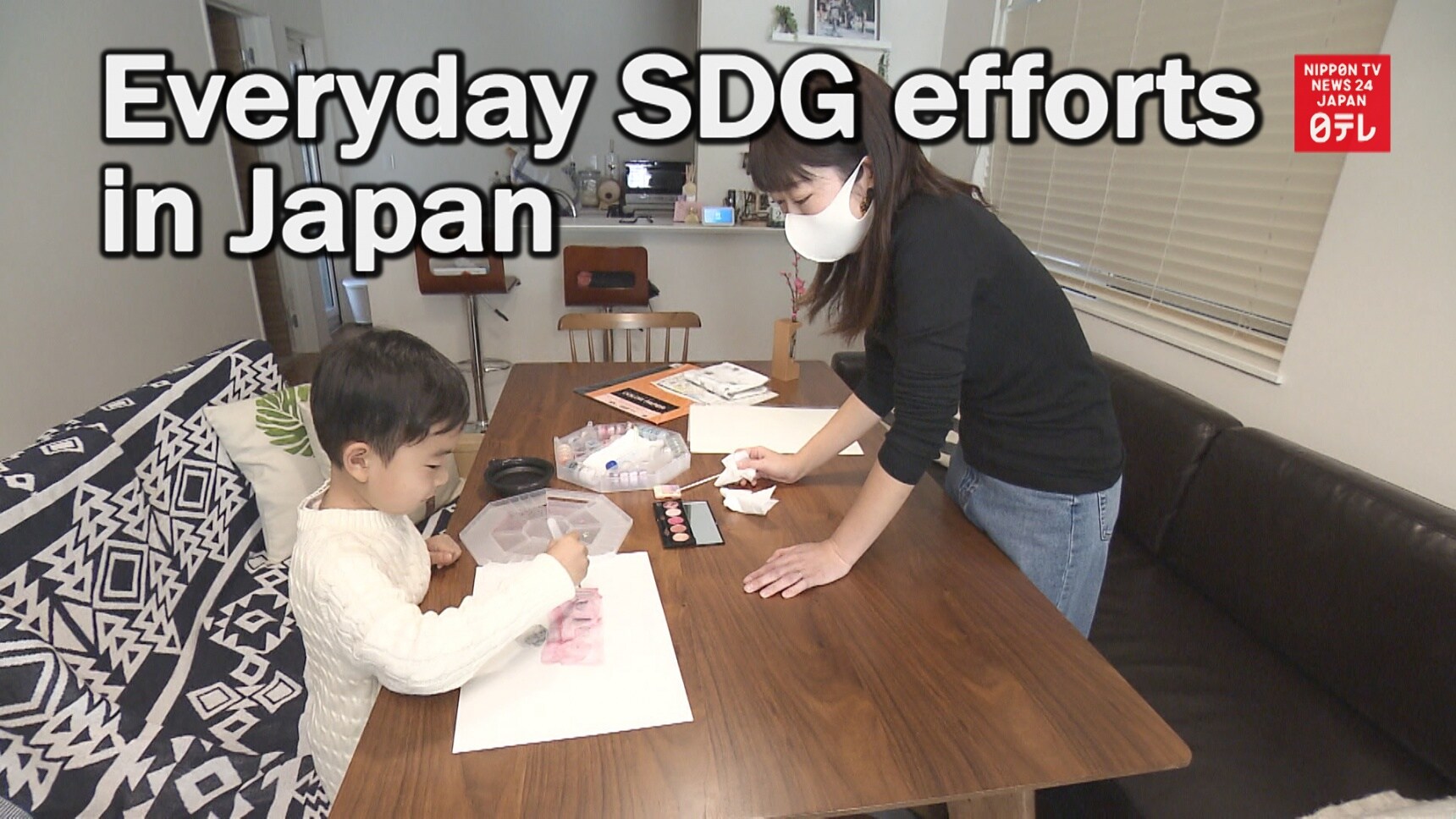 Countries around the world are aiming to attain the United Nations Sustainable Development Goals, or SDG, by 2030. SDG includes ending poverty and promoting responsible consumption and production. And some companies in Japan are coming up with ways to incorporate SDG efforts into people's everyday lives.
Toiletry maker Lion is collecting used toothbrushes. To cooperate in the project, Tokyo's Sumida Ward office set up a collection box last April. The ward has gathered some 4,000 toothbrushes so far. Lion started the project in 2015 under the context of responsible production and consumption. It has collected 780,000 toothbrushes from across Japan. The company shreds the used products and melts them at high temperatures to create pellets. The pellets are then reprocessed into items like flowerpots.

The firm donates the flowerpots to elementary and junior high schools that have helped collect toothbrushes. According to a Lion official, "Used toothbrushes could be harmful to Earth when thrown away. We feel it's our mission to turn them into something useful."

Apparel makers are also joining the bandwagon. Sanyo Shokai's jackets and beanies are made of recycled plastic bottles. An official told NTV24, "We recycled tires to make these flip-flops." Discarded tires had been thought to be difficult to recycle. Based on the corporate theme that planet Earth is irreplaceable, the company directs 10 percent of the proceeds from these T-shirts toward funding marine conservation activities. "The idea is for consumers to enjoy our fashion items while addressing environmental issues," the official added.

Another firm, Mångata, has set its sights on recycling cosmetics. Some people may have eye shadows of colors they rarely use lying around their home. Since last year, the company is selling a solution that can turn them into coloring material. "There are many people who find it difficult to throw away makeup they don't use," said one Mångata official. "There are also large amounts of cosmetics discarded in the course of research or production. We couldn't let these colors go to waste," they added. The company also purchases "waste" from cosmetics makers and sells them as paint. The product can also be used to decorate smartphone cases and accessories.

The initial target consumers were young women. But the tendency for people to avoid outings amid the coronavirus has expanded demand to include children's activities at home. As one consumer put it, "I don't wear makeup anymore as I have a mask on so I have a lot of cosmetics I don't use."

The Mångata official added, "It would be nice if the things people do regularly for enjoyment end up serving as social contributions to causes like SDG." Taking part in the United Nations SDG movement may be easier than one might imagine.