All About Japanese Guesthouses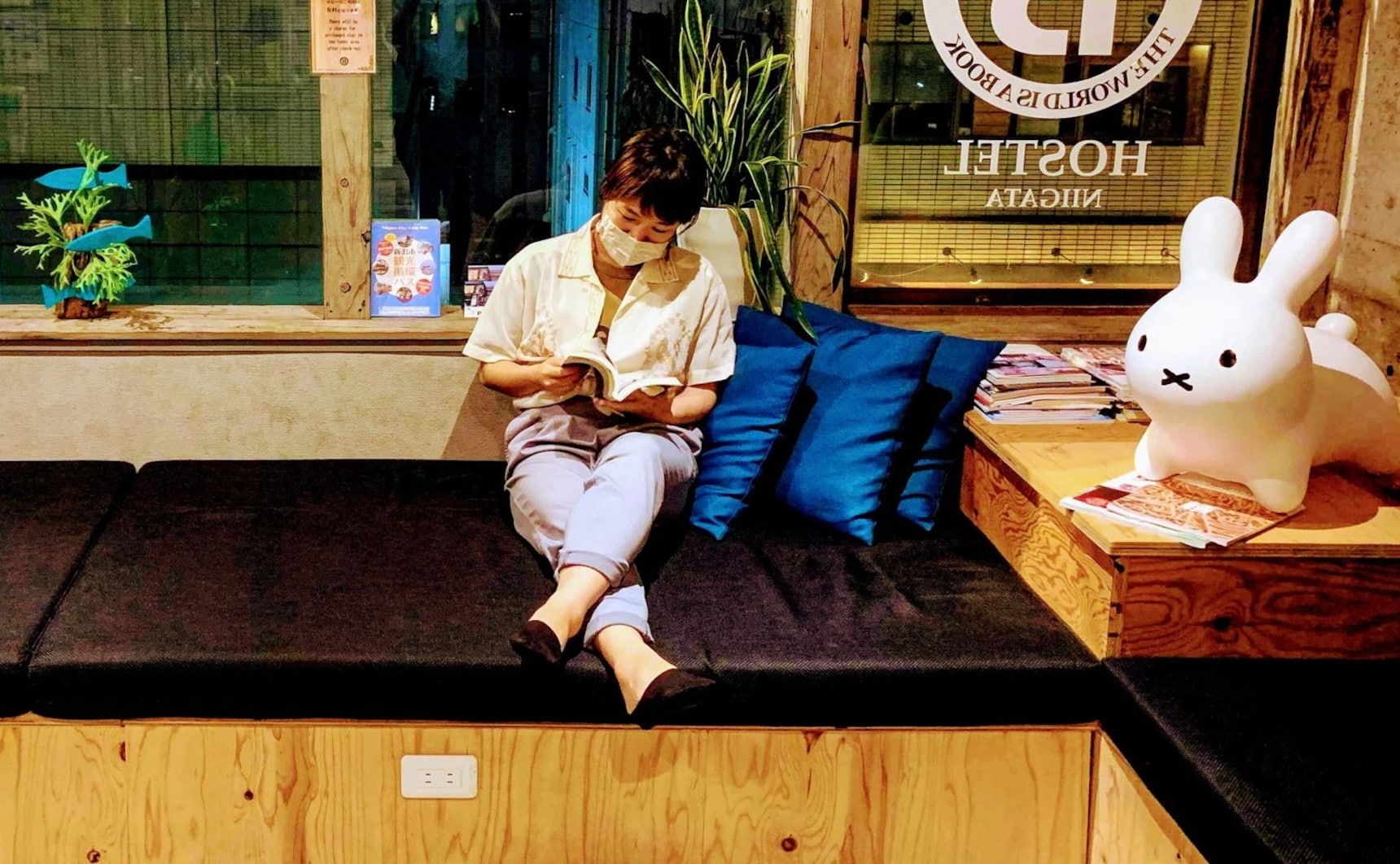 With this boom has blossomed a unique Japanese guesthouse culture, with its own rules, expectations, and challenges in this new age. To get the lowdown on everything guesthouse related, we've spoken with two guesthouse owners in Japan—one of whom is an American!
What Exactly is a Guesthouse?
Guesthouses in Japan consist of shared bedrooms and communal areas, such as kitchens, lounge rooms, and bathrooms. Their main draw, along with their cheap price, is the chance to meet other travelers and make new friends. While this may just sound like a typical hostel, Japanese guesthouses have a few key differences. It's important to be aware of these before visiting to avoid offending staff, annoying guests, or embarrassing yourself. Read on for more information!
Modern or Traditional
In Japan, guesthouses can be split between two different styles—modern and traditional. Modern guesthouses are heavily renovated or built from the ground up and incorporate contemporary and minimalist design. Traditional guesthouses are typically restored vintage Japanese houses, known as kominka (古民家), and allow travelers to spend the night surrounded by history in a retro atmosphere. Let's take a look at examples of both!
Modern: BOOK INN
Established in 2017, BOOK INN is a guesthouse in central Niigata City, owned and run by couple Gregg and Aoi Hasegawa. Its clean, wooden interior and industrial concrete floor radiate freshness, making for a very comfortable stay. As its name would imply, the hundreds of books, magazines, guides, and comics packed into the walls offer a great way to kill time, and create a rather unique aesthetic.
Traditional: -nuttari NARI-
-nuttari NARI- was renovated in 2017 from a 95-year-old Japanese kominka in the historic Nuttari district of Niigata. Its owner, Rie, is a warm, gentle, go-getting business woman who always offers a smile. She respectfully renovated the interior to leave its foundations undisturbed, creating a cozy space that offers a genuine glimpse into a bygone Japan.
What Makes Japanese Guesthouses Unique?
Unlike hostels, which are of varying quality and mostly aimed toward young/budget travelers, Japanese guest houses are born from the passion of local business owners wanting to create a comfortable, clean, cheap, and memorable experience for travelers. Staff are proud of their neighborhoods and quick to let travelers in on local hidden-gems—providing a valuable gateway into the community. Sometimes they'll even take you out for drinks!
How to Stay at a Japanese Guesthouse
So how can you be the perfect guest? We asked guesthouse owners Rie, Gregg, and Aoi what they expect most from their customers!
Be Respectful
The golden rule of all guesthouses—be respectful! While hostels often see drunken antics that end in a mess, Japanese guest houses are havens of cleanliness, peace, and safety. To help protect this serenity, rules such as no noise after midnight, no drinking in your room, and no late check-ins are rigorously enforced. This may seem harsh, but remember that Japan doesn't have the same "house party" culture as some places. Japanese people have fun outside at restaurants, izakaya, and the like, and consider homes places of quiet. So, if you feel like having a big night, do it outside!

Look After Yourself
While you shouldn't hesitate to chat with the staff, you are generally expected to look after yourself. Most guest houses run on a tight schedule and don't have the resources to carefully monitor each customer. Even on a quiet day, the tremendous amount of cleaning required is a considerable contributor to the stress of running a guesthouse. Both Rie, Gregg, and Aoi find it hard to hide their frustration when they discover a guest has left extra mess. Rie's biggest complaint is spilled drinks, unseparated trash (a necessity in Japan), or used sheets left on the bed. If possible, try to make your stay undisruptive to the guesthouse flow!

Have Fun!
Despite these rules, guesthouses are still all about the good times! According to Gregg, the best way to stay at a guesthouse is to open up, socialize, and explore with other travelers. This is something other forms of accommodation simply can't offer.

Also, don't forget to have a chat with the staff! Generally speaking, the smaller the area you're staying at, the more involved the staff will be. Luckily, Niigata is a small, tranquil city, and the staff at BOOK INN and NARI always make sure to socialize with guests. For them, job satisfaction comes from seeing travelers follow their recommendations and have a good time!
The Long Road to Success—How to Established a Guesthouse!
With the guesthouse boom comes a new generation of inspired travelers dreaming of someday opening their own guesthouse in Japan. If this sounds like you, there's no one better to learn from than these successful owners!

Gregg, who was born and raised in Hawaii, decided to establish a guesthouse after being bombarded with bookings for his airbnb. From his English school, which is his main source of income, he noticed a vacant building that he thought would make the perfect guesthouse. While working on a business plan with his partner Aoi, Gregg used his DIY skills to turn his dream into reality. Gregg's advice for those opening a guesthouse is to make sure you enjoy socializing with people and have a genuine love for the job. While there is prestige in owning your own guesthouse, it isn't an immediate cash cow, so you'll need a stronger base than simple financial incentive.

Rie was inspired by her work experience at a guesthouse in Nagano. She adores traditional Japanese aesthetics and culture, and wanted to bring a slice of it back to life to share with the world. After finding a huge dilapidated kominka all too common in the floundering Nuttari area, she gathered a group of friends to help renovate, and started -nuttari NARI-. She hoped that travelers would boost the local economy and help restore Nuttari to its former glory. Her advice is to have a definitive reason for opening a guesthouse. It can be anything, as long as it is strong. A guesthouse is a serious undertaking, and while it's fine to change and evolve it over the years, if the initial incentive isn't strong, it's likely to collapse.
Guesthouses in the Coronavirus Era
Needless to say, the dire situation brought upon by the coronavirus has hit the Japanese guesthouse (and tourism) industry hard. While most are narrowly managing to avoid bankruptcy, if the current situation continues, many are bound to disappear. Rie has kept NARI afloat through crowdfunding, which she raised by offering donors future stays and drink tickets at the guesthouse bar. Gregg and Aoi are supported by the success of their other businesses along with a trickling stream of domestic Japanese travelers. All agree that this is the toughest time for their business. It's heartbreaking to hear Gregg say that if he knew the coronavirus was coming, he never would have opened his guesthouse in the first place. Now, more than ever, local businesses need all the support they can get.
Japanese guest houses provide the opportunity to make travel buddies, get valuable advice, and communicate with locals, all while cutting back on accommodation costs! From next year, the struggling industry will need your help more than ever, so if you want to support Japanese locals once travel opens back up, staying at a guesthouse is a great option!