5 Places to Drink in Japan!
Izakaya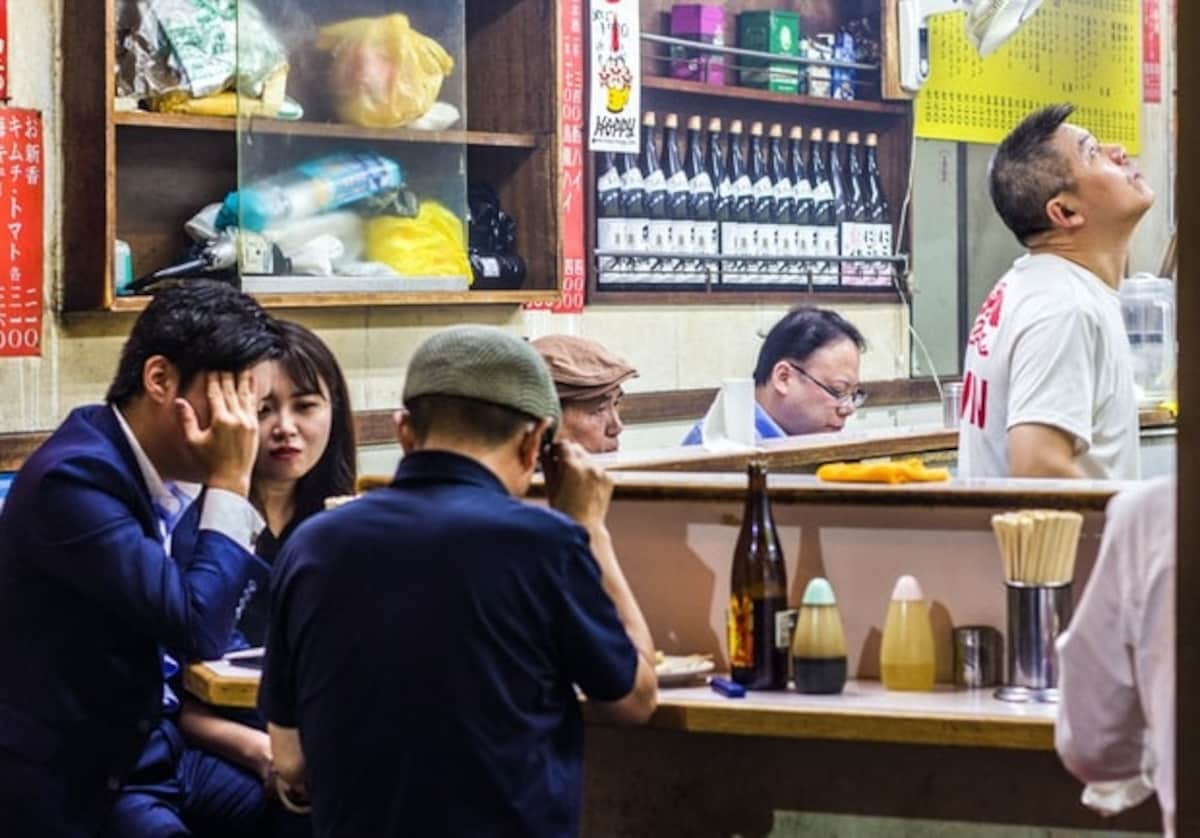 An izakaya is a Japanese pub renowned for delicious meals, vast drink selections, and a traditional atmosphere. Japanese people come to izakayas to catch up with friends or bond with co-workers through drinking while enjoying food shared around the table. A standard drinks menu has beer, soft drink, sake, and cocktails, while the food is generally Japanese or western. Some izakayas even have all-you-can-drink options, where, within the space of a few hours, you can guzzle as much as you like! The quality and price can range significantly, with some being expensive and high-class and others being casual and affordable. While izakayas are aimed at groups, don't hesitate to come alone! Many have a counter where you can relish your meal peacefully or chat to other customers and staff!
British Pubs
If you're looking for a party, British are the places to be! You'll spot them in nightlife hotspots such as Shibuya and Roppongi in Tokyo and Shinsaibashi in Osaka. These establishments are lively taverns populated by expats, tourists, and Japanese with an interest in foreign cultures. They provide a great environment to meet new people, make friends, and get travel advice! For drinks, you can expect imported beers, spirits, cocktails, and house wines. Food includes classic western delights such as fish & chips, pizza, and sausages. While not completely authentic, it's tasty and can be a great break if you're tired of Japanese cuisine! The most popular of these establishments is the 'Hub,' which has dozens of outlets all across Japan.
Snack Bars
Snack bars are tiny, inconspicuous joints that can be difficult to penetrate! More often than not, they are run by women and are frequented only by regular customers - many of whom have been going for decades! Usually you can't see inside these bars, so the quality can be a gamble! If you do decide to enter, you'll likely be greeted to a dark, smokey atmosphere and the curious gaze of the regulars. Contrary to the strange name, snack food is not a big part of the service, although there are sometimes simple dishes available. Instead, these bars provide a relaxing place for locals to drink and socialize after work, either chatting with other patrons or the bar staff. It's common for customers to order their spirits, mostly whiskey, by the bottle, as they'll probably be coming back the next night. The bar staff, often called a 'mama,' have the secondary task of entertaining their guests by keeping the conversation flowing and ensuring everybody's comfort. If you're lucky, you can find a snack bar with a kind mama and amusing patrons!
Standing Bar/Yakitori
Standing Bars are common in large metropolitan areas and are adored by locals longing for a refreshing sip of beer after work. They are tiny, hole-in-the-wall bars concentrated around train stations, and, you guessed it, don't have any chairs! While some do have limited seating, it is encouraged to stand and socialize. This makes them fantastic spots to meet people - especially locals! Many also serve yakitori - mouthwatering barbequed chicken on skewers. You can enjoy a range of unique cuts including skin, liver, cartilage, and innards! While these may sound a bit much, why not give it a try? You might discover a new favorite! If you're unsure, ask for a moriawase, which is an assortment of a few different kinds. Tsukune, chicken meatloaf balls on skewers are also scrumptious! These pair well with beer and are a great pick-me-up after a long day.
Karaoke
Along with a private space to let down your hair and go wild, most karaoke joints in Japan provide food and drink services! The menu is similar to a chain izakaya or English pub, with beer, cocktails, chips, and pizza a common sight. You can purchase these through the phone provided in your karaoke box, which has a direct connection to the staff. Your order will be swiftly delivered along with a receipt to pay once your singing time is up. If you'd rather bring your own food and drinks, there are many karaoke companies that allow this - although some charge a separate fee. However, unless this is clearly stated, bringing in supplies is frowned upon or outright banned. Best to check first by asking the staff 'mochi komi OK?' If it is, then feel free to head to a convenience store, buy up everything you like and have yourself a private singing party!