Making Japanese Washi Paper from Food Waste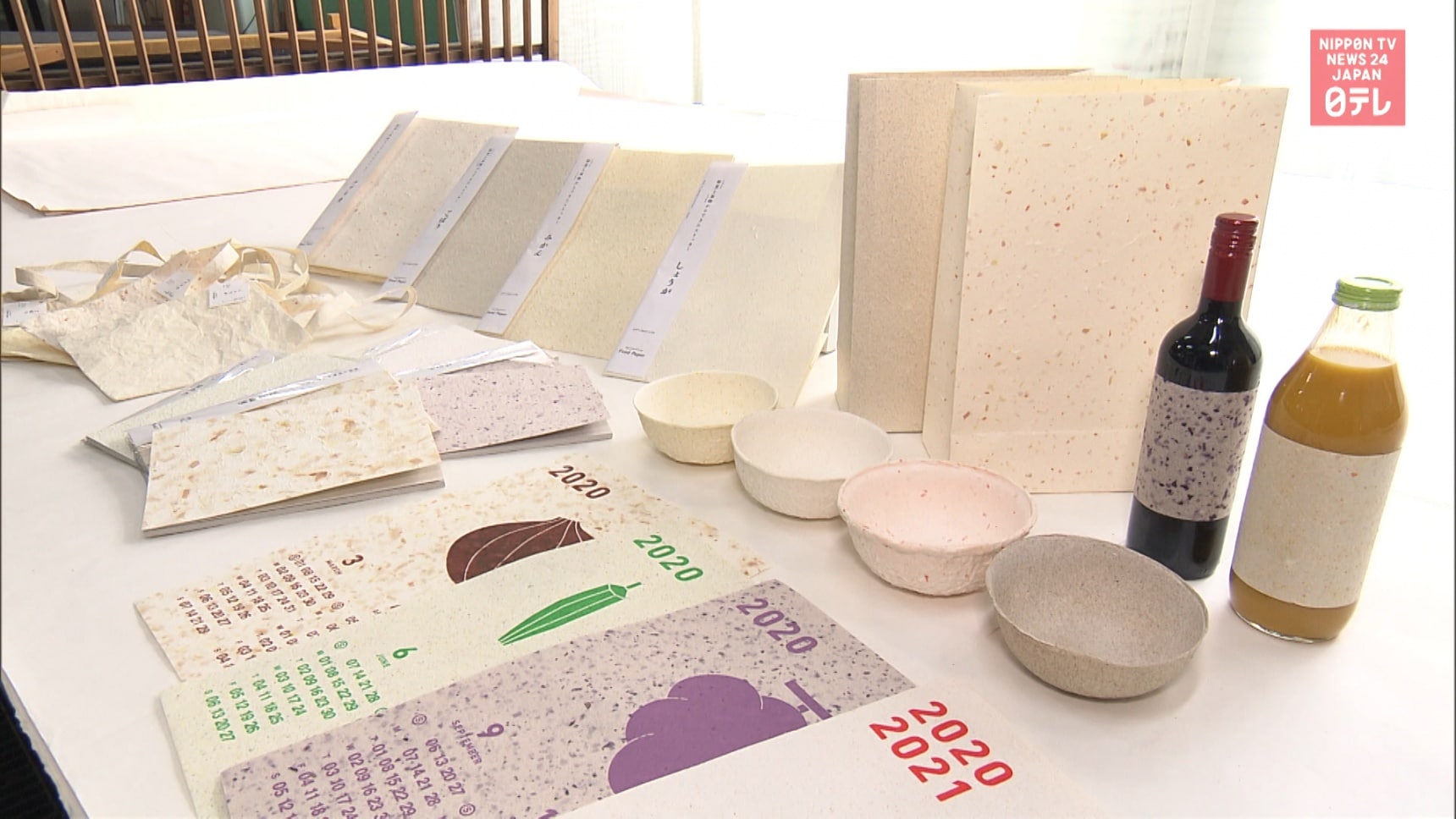 An established paper maker in central Japan has come up with a new type of washi that's also eco-friendly. Craftswoman Masami Igarashi has 25 years of experience manufacturing washi and related products. She now makes paper using vegetable and fruit waste. They include carrots that give paper a warm color and onions that produce stronger feature
The manufacturer is branding the product as Food Paper. Earlier this year, Igarashi visited a food-processing factory. Best Agri Foods peels and cuts vegetables for kitchens at facilities including hospitals and schools. The factory discards hundreds of kilograms of peels and other vegetable waste each day. That sometimes includes produce that simply isn't shaped right. The factory shared some of its "waste" with Igarashi.

Due to the novel coronavirus, she now picks up bags that the factory staff leave outside the entrance to avoid face-to-face contact. The idea of creating Food Paper came from her son Yuto. Now 14, Yuto has been conducting research on making paper from food for five years.

Mixing in vegetables to make paper also addresses another issue – the lack of mulberry trees used to make washi. Less and less farmers are producing the plant, forcing some craftspeople to grow it themselves. Food Paper can be made with as little as half the amount of mulberry.

Igarashi made some washi using the carrot peels she got from the factory. After it dried, she showed it to a product designer she works with. Igarashi Paper Mill began selling Food Paper products in May. The start was delayed by about a month due to the coronavirus. The products include notebooks, message cards and bags. Food Paper not only tackles material shortage and vegetable waste. It also expands the scope and imagination of craftsmanship.