Visit Japan's Least Populous Prefectures!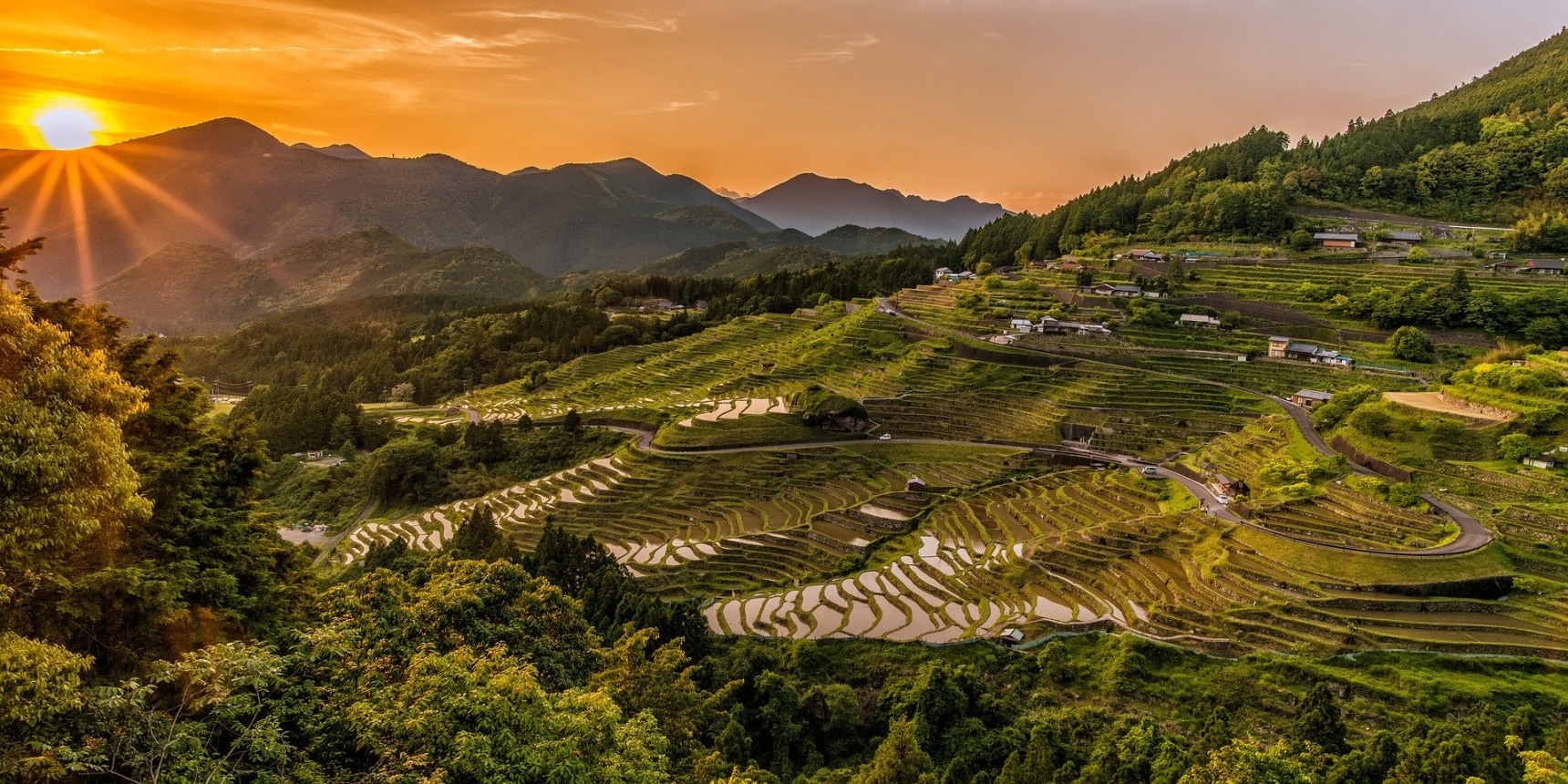 Tottori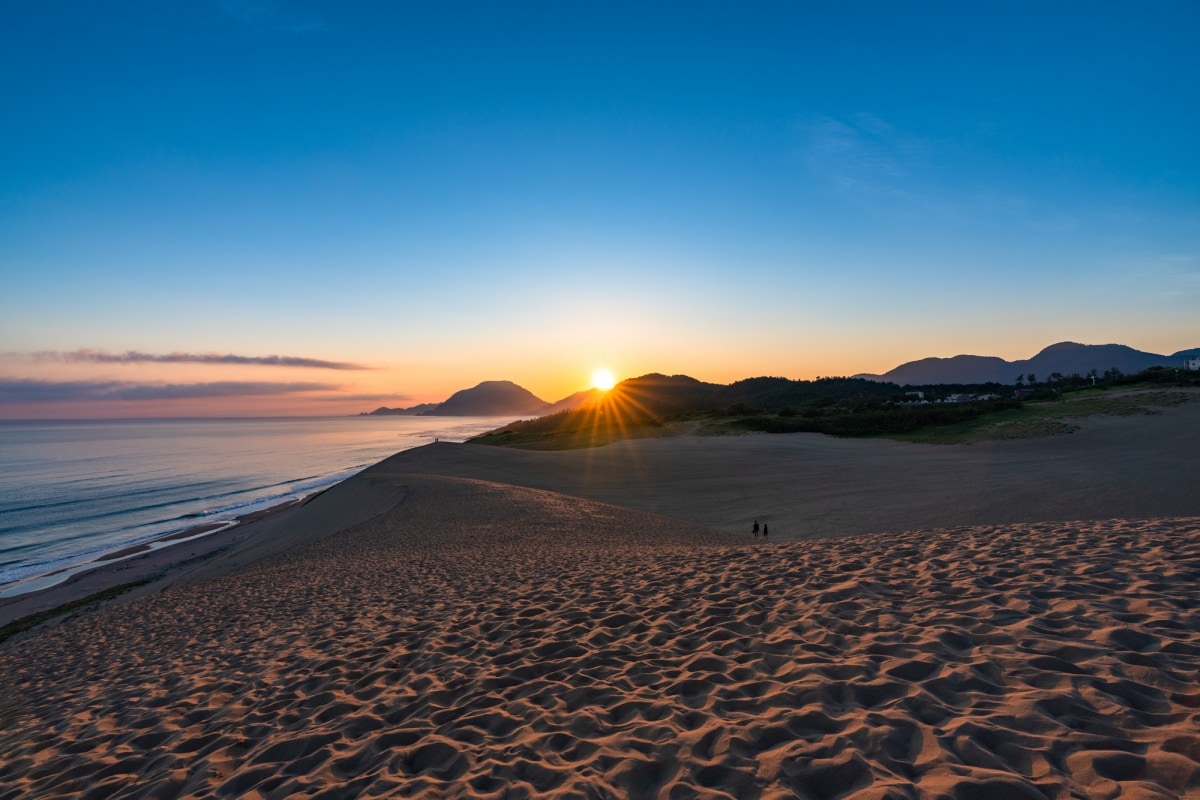 Located on Japan's mountainous west coast, squeezed in between Shimane (another sparsely populated prefecture), Okayama and Hyogo, is Tottori, the nation's least populous prefecture, with a total of around 585,000 inhabitants. Tottori is also home to a recently revamped airport with quick access to Tokyo (1hr 15min approx.), hoping to lure in more visitors.

The region is known for a bizarre collection of icons, including the titular Detective Conan from the popular anime show of the same name, also called Case Closed (the theme song even welcomes inbound travelers to Tottori Airport). Nageiredo, a cypress wood temple dangling from a rocky precipice atop Mount Mitoku, dubbed "Japan's most dangerous national treasure," represents Tottori's spiritual underpinnings. And there's the Tottori sand dunes, located along the the coast of the Sea of Japan—the sweeping hills of sand aren't the first thing that comes to mind when you think of Japan, but their beauty is undeniable.

As with all sparsely-inhabited areas, Tottori's natural reserves are its greatest asset. Be sure to get out and explore the primeval forests, grand snowy peaks and rugged coastal topography.
Shimane
Just west of Tottori is Shimane Prefecture, with a population of just over 700,000. Shimane is primarily known among Japanese for its capital city, Matsue, a place shrouded in gruesome folklore. For this, Greek-Irish supernaturalist Lafacdio Hearn, is largely responsible. In the late 19th century Hearn took up an unlikely teaching position at a school in Matsue, where he became an honorary Japanese national while immersing himself in local ghostly folk tales, known as kaidan.

The Lafcadio Hearn Memorial Museum and his former residence are among Matsue's most popular tourist attractions. And if you have even a cursory interest in the macabre, his opus, In Ghostly Japan, belongs on your bookshelf. Matsue's eponymous feudal castle and nearby Azuki-bashi bridge—thought to be haunted (of course) by a young samurai who infuriated a local, and slightly vengeful, spirit—may also take your fancy. Ghost tours of the city are also available, but only in Japanese for now.

If ghosts aren't your thing, the UNESCO-recognized Iwami Ginzan, a huge silver mine that stayed in business for almost 400 years, Japan's oldest shrine, Izumo Taisha, and the Adachi Art Museum with its immaculate landscape garden, are worthy alternatives.
Kochi
Over on the island of Shikoku is Kochi Prefecture, jutting from the south coast into the Pacific Ocean. Before COVID-19 wreaked havoc on the cruise industry, giant sea liners bearing holiday makers would occasionally alight upon Kochi's otherwise untouched shores.

Kochi City, the prefectural capital, is sprawling and surprisingly exciting city with great seafood restaurants, shopping malls and traditional markets. Hirome Market is a great spot for matcha-flavored beer and local culinary classics, such as katsuo no tataki—thickly sliced bonito sashimi, seared over straw, and served with a sprinkling of salt and some ponzu (citrus soy sauce).

Kochi Prefecture has some truly inspiring nature along its lengthy coastline and hidden within its coniferous forests, characterized by towering gorges and extensive cave networks. Both Nakatsu and Yasui Gorges are known for their crystal clear waters and robust rock formations. The 175 million-year-old Ryuga Cave is a 4km-long national treasure with organ-like stalactites naturally shaped into the ceiling. There is also the Shimanto River; this river is 196 km, and perfect for a lazy canoe or kayak ride. Plus manmade, yet no less impressive, structures sit in the tree-covered town of Yusuhara: a raft buildings made from local cypress wood, designed by legendary architect Kengo Kuma, including the picture-perfect Kumo-no-Ue-no Library.
Tokushima
Lying to the northeast of Kochi, and first stop on the 88-temple Henro Pilgrimage, is Tokushima. Henro temple number one, starting point of the famous pilgrim trek, is Ryozenji, a relatively humble 8th-century Buddhist precinct with a small pagoda and well-kept gardens. Nearby is stop number two, Gokurakuji Temple, a national treasure bearing an enormous cedar tree within its grounds thought to have been planted by the pilgrimage's founder, Kobo Daishi.

In Tokushima's eponymous capital city is you'll find one of the prefecture's many peaks, Mount Bizan. The summit can be accessed via cable car or a gentle hike which grant views of the city beneath and the islands and rocky outcrops sprinkled on the ocean beyond. Further inland you'll find Mount Tsurugi, west Japan's second highest peak at almost 2,000m above sea level. Though the climb is considerably more taxing than Bizan's, the views are spectacular: an untamed and undulating expanse of greenery typifying the depths of the island. There are also cruises on which visitors can see giant whirlpools created by the strong currents of the Naruto Straits.

Tokushima is also home to one of Japan's most adored natural regions, Iya Valley, which was largely popularized by American-born author and Japanophile Alex Kerr. After discovering and falling in love with this region of steep cliffs, thundering rivers and mystical woods as yet unspoiled by the hand of man, Kerr set to gentrifying the thatched roof houses of Iya Valley's abandoned villages. The original house, called Chiiori, which Kerr called home for many years before moving to Kameoka, is now open to visitors.
Fukui
Flanked by Ishikawa on the Sea of Japan coastline is Fukui (population 803,000), a prefecture known for its ancient history, dramatic coastal views and adventure sports. Cherry Blossom season has become inextricably linked to Japan, and Fukui has one of the most stunning, if little known, processions of cherry trees in the country. Along footpaths banking the Asuwa River in Fukui City, 600 cherry blossoms covering over 2km in length, bloom in unison every spring.

For a deep dive into history, check out the Ichijodani Asakura Family Historic Ruins, also located along the Asuwa River. The ruins were home to the military commander of former Echizen Province, Toshikage Asakura, and his aides during the 1400s, before being passed on to his heir. The gardens within the complex have been designated as important cultural properties. The 16th-century Maruoka Castle in Sakai City may also peak your interest; though much of the castle grounds were destroyed during the Meiji Restoration the main keep is one of the oldest in the country. Also, legend has it when enemies approach Maruoka, a thick mist appears obscuring the castle from sight.

There are also plenty of opportunities to break a sweat in Fukui, from banana boating on snow in winter to kayaking along its sprawling rivers in summer. One of Fukui's most popular outdoor sporting experiences is cycling the Mikatagoko, or "Five Lakes of Mikata." This 11km ride is available year-round with varied and dynamic landscapes drifting alongside you for company.