Where to Avoid the Crowds Near Tokyo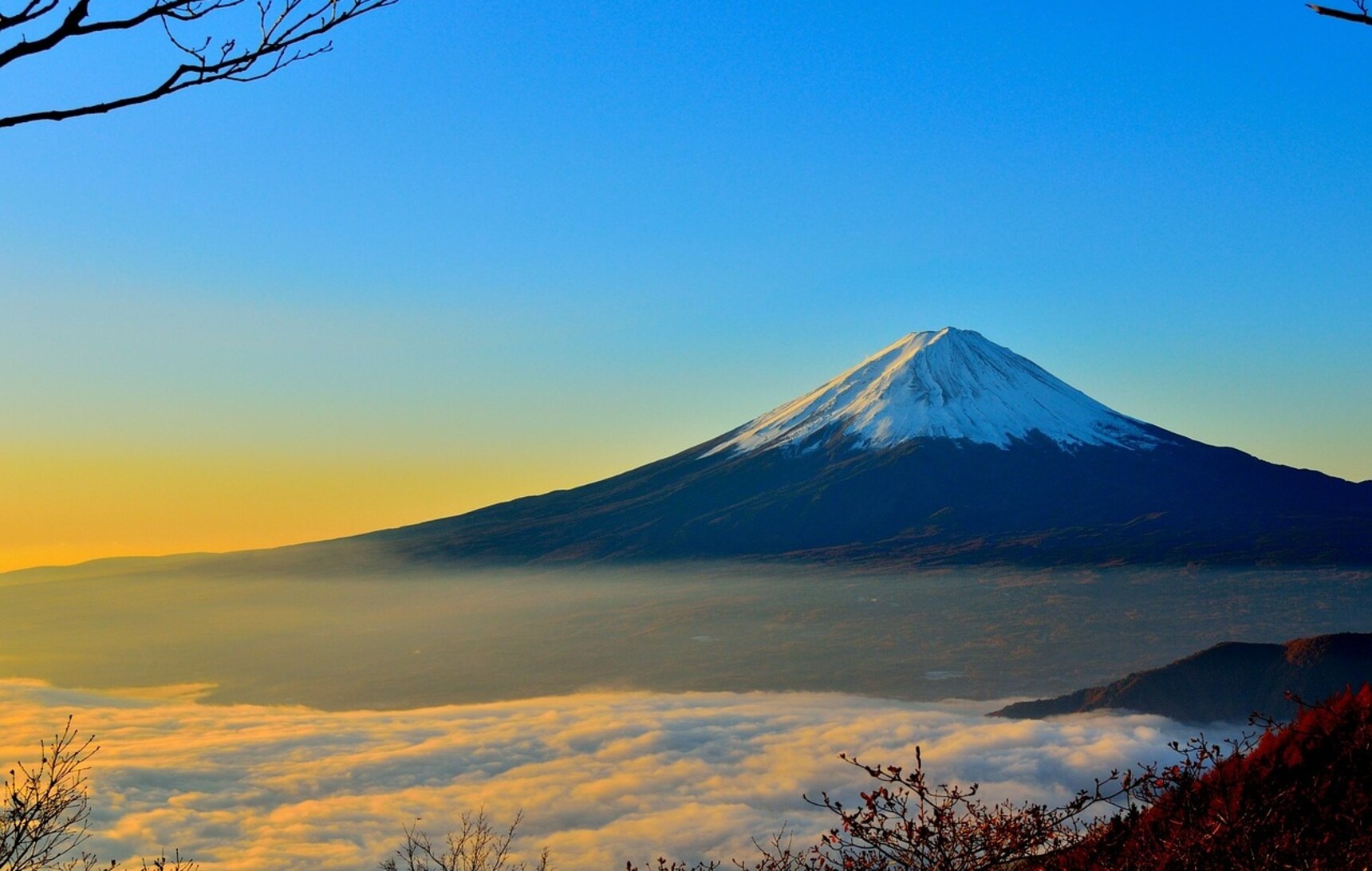 The Beaches of Chiba Prefecture
Chiba Prefecture, which cushions the capital's easternmost limits before looping around Tokyo Bay, engulfs one of Japan's largest peninsulas. With such an abundance of coastline, much of which hasn't succumbed to the industrial forces of Tokyo, you can bet there are some excellent beaches free from the capital's crowds!

Tsurigasaki Surfing Beach, a venue for the Tokyo 2020 Games (now set to take place in summer 2021) is the most popular. Though around 600,000 surfers hit its waves every year, you can easily avoid a majority of them by heading down during the off-season (the colder months of the year), or at the very least, on weekdays. Even if surfing isn't your thing, the nearby town of Ichinomiya is a cool spot for a little wander and some top-notch seafood.

At over 60 kilometers, Kujukuri is the longest beach in the prefecture; an anomaly among Japan's predominantly rocky coast. This unhindered stretch of rolling waves and pristine sand is great a surf spot, with swirling winds whipping in off the Pacific. Kujukuri's pure size and vastness also makes for a lovely stroll in view of the immense ocean to the east, and makes it super easy to find a sheltered spot all to yourself.

Okinoshima, a former island linked to the mainland by a natural land bridge created during the Great Kanto Earthquake of 1923, is another of Chiba's most unique beaches. Not only is it home to the most northerly coral on the planet, but you'll also find a cave built by soldiers on sentry duty during World War II. Visitors to the beach often take refuge within to watch the lapping tides.

Keep in mind that, for the summer of 2020 at least, there may be some closures to these beaches to avoid gatherings of large crowds.
Mount Tsukuba, Ibaraki
Ibaraki Prefecture, bordering Tokyo to the northeas,t is little-known outside Japan. But within it is one the nation's most beautiful mountains, the twin-peaked Mount Tsukuba. A famous Japanese adage states "Fuji in the west, Tsukuba in the east." Which is of course, rather lofty company with which to be regarded!

Tsukuba's peaks, Mount Nantai and Mount Nyotai, are not particularly imposing at 871 meters and 877 meters, respectively. So while you can take the ropeway to the top if all you want is panoramic views of western Ibaraki's countryside, a fairly gentle hike will achieve the same payoff.

Tsukuba's lower elevation also means it feels much more alive than its rockier counterparts to the west. Along its walking trails, various species of plum blossom erupt into bloom each spring, while the fiery colors of fall decorate the slopes come November.

Though Tsukuba is a relatively quiet mountain trail by Japanese standards, tackling on weekdays will allow you to hike in near isolation. If it's a clear day, even better: you'll get unimpeded views of the sprawling Kanto plain in the foreground, and Tokyo's urban skyline in the distance.
Saitama Prefecture
Sitting to the northwest of Tokyo is Saitama Prefecture, known among Tokyoites for its "sleeper towns," where many of the capital's commuters live. But beyond its population rushing into the tower blocks of Tokyo daily, it's actually a rather scenic part of the country, with plenty of excursions available to travelers of all kinds!

Kumagaya, one of the prefecture's major cities, is a heartland of Japanese rugby, and was one of the 2019 Rugby World Cup's host cities. The Panasonic Wild Knights call the eponymous Kumagaya Rugby Ground home, and it's a great venue to watch one of Japan's burgeoning sports—when the world of live sport returns to life as usual, that is. While in Kumagaya, you should also check out the 12th-century Menuma Shodenzan Temple, the main hall of which has a marvelous tapestry of carvings skirting around its perimeter.

The Gyoda rice paddies just outside Kumagaya (pictured above) have achieved fame through their artistic designs, created by growing different colored rice strains which depict scenes from Japanese life and pop culture. And if you're partial to a drop of whisky, be sure to sample some whisky from the nearby Chichibu Distillery. Their range of whisky blends, the much lauded "Icihiro's Malt," (after the distillery's founder() can be purchased in bars, restaurants and stores all over the prefecture.

If you're a nature lover, you could also head out to Nagatoro, a town nestled by the banks of the river of the same name. Known for its white water rapids and ryokan (Japanese inns), it's a gorgeous locale to catch some thrills during the day, and for relaxing in steamy pools of geothermal water come dusk.
Izu Peninsula, Shizuoka
The Izu Peninsula in Shizuoka is just an an hour from Tokyo by train, and home to some gorgeous rugged coastline and tree-cloaked mountains. Along the Jogasaki Coast to the east, the peninsula is lined with fascinating little towns.

Atami, which looks not unlike the French Riviera (Japanese-style), is a popular weekend getaway for Tokyo's elite, but has yet to attract the deluge of foreign tourists seen along Japan's "Golden Route." It has a nice shopping arcade, serving local culinary favorites, and a host of delicious seafood restaurants along its lengthy palm-flanked promenade. It's also been a popular hot spring getaway for decades, and is the perfect place for a soak!

For something more remote, check out the town of Higashiizu. A center of traditional crafts, such as hina dolls, omamori amulets, and tatami making, it feels a world away from Japan's modernized urban centers. While here, head up to the Hosono Highlands for a hike through bowls of golden pampas grass, which rise over the quiet town sitting by the water's edge. On a good day, hang gliders soaring through the air will add to the picture-perfect setting.

Scuba diving is also popular on the Izu Peninsula, with a whole menagerie of underwater creatures calling the coral-filled coastal waters home: moray eels, clown fish, anemone and a vast array of shellfish. Lessons and diving schools are available, though pre-qualified divers will get the most authentic experiences by heading out into the Pacific by themselves on a rental boat.
Mount Oyama, Kanagawa
Located in Kanagawa Prefecture's Tanzawa mountain range, which feeds down toward Yamanashi and Shizuoka Prefectures, is Mount Oyama. At 1,252 meters, the mountain offers a mildly challenging hike, but benefits greatly from the majority of climbers making their way slightly further east to tackle Mount Fuji instead.

Like all mountains in Japan, it is a place of spiritual and cultural significance. Oyama Afuri Shrine, near the mountain's peak, beckons worshipers to pray for good tidings. Even if you take the cable car, you'll have to walk up a steep and unforgiving set of stone steps to reach this charming little shrine dedicated to the god of sake, mountains and water.

Oyama is also filled with flora, as various genera of coniferous and deciduous trees indicate the paths to the top. Fall is one of the best times to see the mountain, when golden fan-shaped ginkgo leaves and rusty maples paint the canopy above and crunch underfoot. And on the clearest of days on Mount Oyama, you'll get epic shots of Fuji towering above its surroundings to the east. Few hiking trails offer better views of Japan's most famous peak.