Color Your World with Vegetable Crayons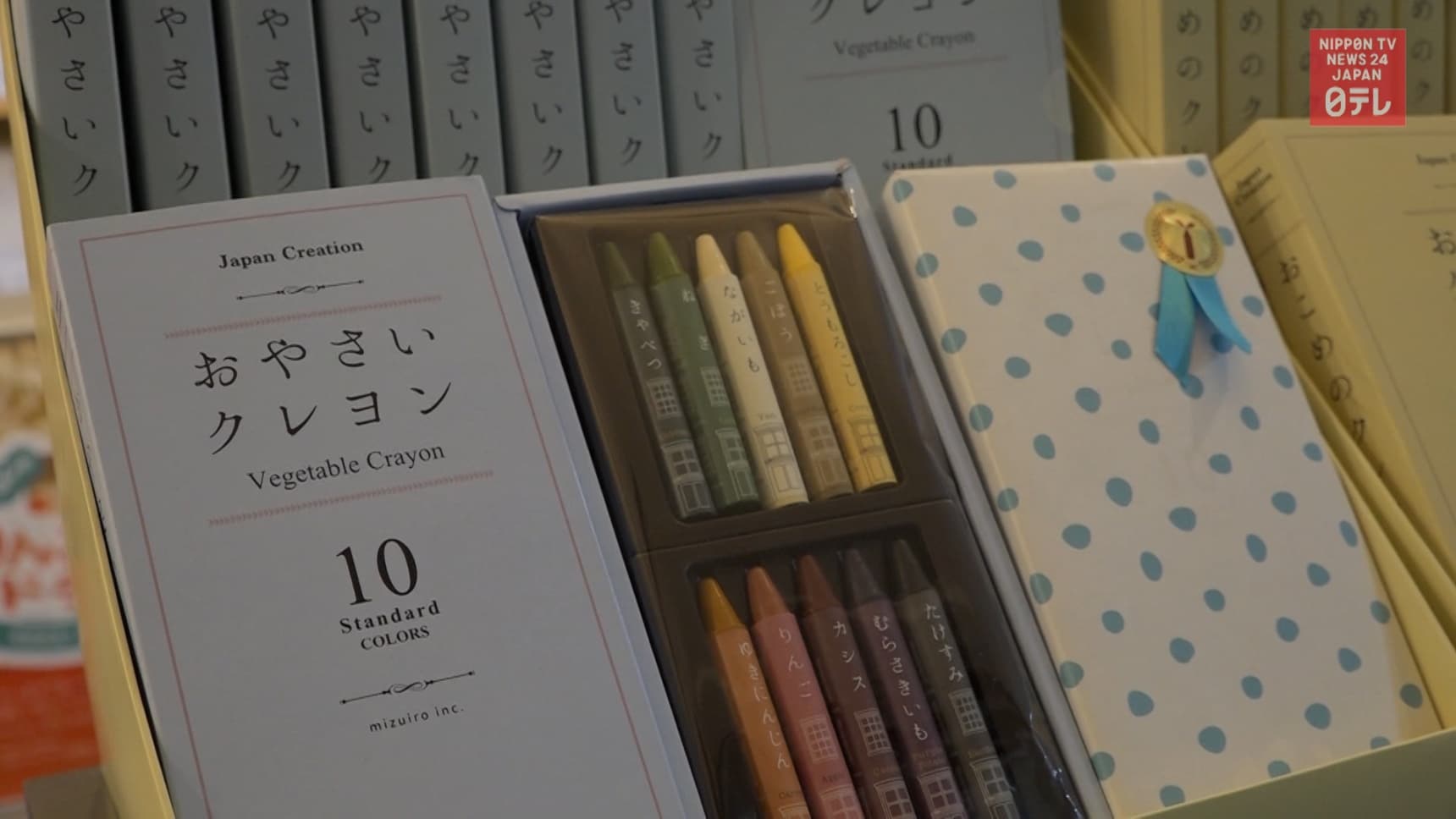 Design company Mizuiro's created them using several varieties of vegetables and rice oil. The ingredients used would have been thrown away if not used in the colorful sticks.

According to Japan's Ministry of Agriculture, over 6 million tons of food is wasted every year in the country, including fruits and vegetables. Mizuiro's founder Naoko Kimura says she got the idea after walking around her local farms. She noticed how many vegetables never made it on the truck to be shipped.

80 percent of the vegetables used for the crayons are grown in Aomori prefecture, where Kimura's company is located. Other ingredients, including the oil and wax made from rice bran, would also have been thrown away.

Take the "apple" crayon for example. In one day, about 640 locally grown apples are used to make dried fruit snacks. The apple peels that are generated are thrown away. Kimura decided to rescue those peels and turn them into crayons. The fruit and vegetable peels and scraps are dried and turned into powder in a factory.

That, in turn, is turned into a liquid, put into a mold, and out comes the crayon. The dried fruit and vegetables give the crayons a gentle earthy color.

Although the crayons are not edible, they are safe for children to put in their mouths. Kimura hopes the idea will spur more people to think differently about what they throw away. That like her crayons, one person's trash is another person's treasure.