Discover an Alpine Land of Natural Beauty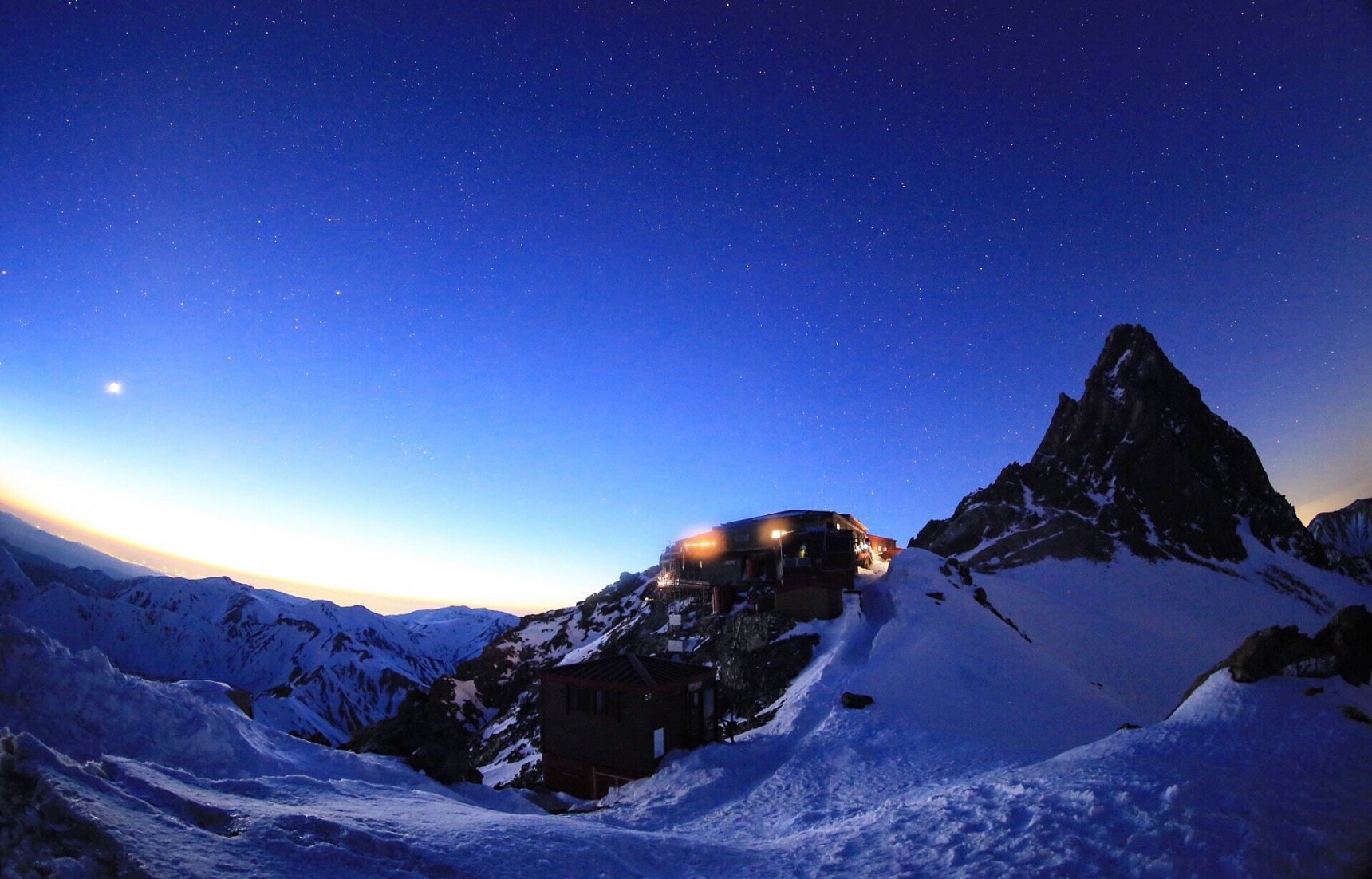 It features a majestic alpine landscape: towering peaks, snowy slopes, clear mountain streams, and various plant and animal life. It has 10 of the 21 peaks in Japan over 3,000 meters, and a system of trails and mountain huts that offer hikers the chance for high altitude thrills and accommodations. The Northern Alps also hosts popular ski resorts and secluded traditional inns with superb local cuisine and classic hot springs, many of them outdoors.
Natural Immersion
It's also home to some truly iconic natural scenery. One of the most popular destinations is Kamikochi, a lush basin of rivers and ponds that is surrounded by many of the park's highest peaks. The valley floor is ideal for walking along the many paths, through forests of larch and elm, among other trees. It has a few hotels for those who would like a longer time to experience its charms, as well as campsites and trailheads for hikers that want a bigger challenge.

A considerable hike from Kamikochi (that can take 9+ hours), Mount Yarigatake (literally "spear mountain") is a popular destination for serious hikers. It is also called Japan's "Matterhorn," for its similarity to the Swiss-Italian peak. It was first climbed by an ascetic monk in the eighteenth century, and not long after was summited by the British mining engineer and alpinist William Gowland (1842-1922) who came up with the term, "the Japanese Alps." Further north is Mount Tsurugi (literally "sword mountain"), revered by hikers who appreciate the difficulty of the climb.

One of the more picturesque routes through the park passes through the area of Mount Tateyama, known as the "Roof of Japan." Besides leading to hiking spots, the route is ideal for less strenuous travel, and uses several kinds of transportation, including bus, ropeway and cable car sections. At certain times of year, the route is open despite several meters of snow, with massive walls of snow on both sides of the road.

There's also the Hakuba Valley, which is a popular area for skiers from all over the world, with 10 resorts and numerous courses for beginners and experts. All offer views of the mountains and have a wide variety of accommodations.
Mountain Accommodations
Mountain Huts

About 100 mountain huts are located throughout the national park, which make hiking in the mountains accessible and more enjoyable. Besides accommodation, they offer meals, safety support and information. And while their service was very basic at one time, many offer specialties like draft beer or ice cream—a real treat after a hard trek. Hikers should learn the customs and schedules of the mountain huts before they go; due to their remote locations, they need the cooperation of guests in order to operate smoothly.

Shirahone Hot Spring

Shirahone is a small village with a number of traditional onsen hot spring inns, located deep in the forest valleys of the park. The village is some four centuries old, and developed as a place for travelers and nearby farmers to soak their aches and pains away in the milky-white mineral waters. There are 11 inns, some of which accept day visitors, but all of which offer relaxing overnight accommodations, including meals of local specialties.

Okuhida Onsengo Hot Springs

Another spot where visitors can experience the joys of hot spring bathing is the Okuhida Onsengo Hot Springs, a group of five villages at the foot of the mountains with many natural springs. There are all kinds of accommodations available, from Western-style hotels to pensions to traditional inns. For those who aren't into climbing, but are interested in some rarified scenery, the Shin-Hotaka ropeway ascends to an observation deck at 2,156 meters, offering some of the most spectacular views of the nearby mountain ranges.
A Taste of Nature
This area in Japan is known for its produce, from rice and apples to mountain vegetables and many other crops. One of the most well-known local products of Azumino, just east of Chubusangaku National Park, is wasabi, the popular condiment most often used with sushi and sashimi. Its pungent flavor and spicy kick can be rather addictive, as many people have discovered. One farm in the region actually grows 10 percent of all the wasabi produced in Japan! The farm welcomes visitors, who can stroll past the sprawling, mountain-spring-fed fields where the water flow from the Northern Alps is kept at a cool 13 degrees Celsius so that the wasabi can thrive. Visitors can also choose from an enormous range of unique products with wasabi flavoring, including beer and ice cream!

There are number of local dishes, such as salmon trout sashimi, and onsen okayu, a rice porridge made with the water from hot springs. A popular local dish from the other side of the park, at Hida-Takayama is hoba miso, meant to warm cold winter days. Part of its name is derived from ho, the Japanese magnolia leaf, which is placed on a charcoal grill and topped with savory miso, shiitake and long onions. The fragrance of the leaf is said to flavor the baking miso and vegetables.