University Finds New Uses for Tuna Skin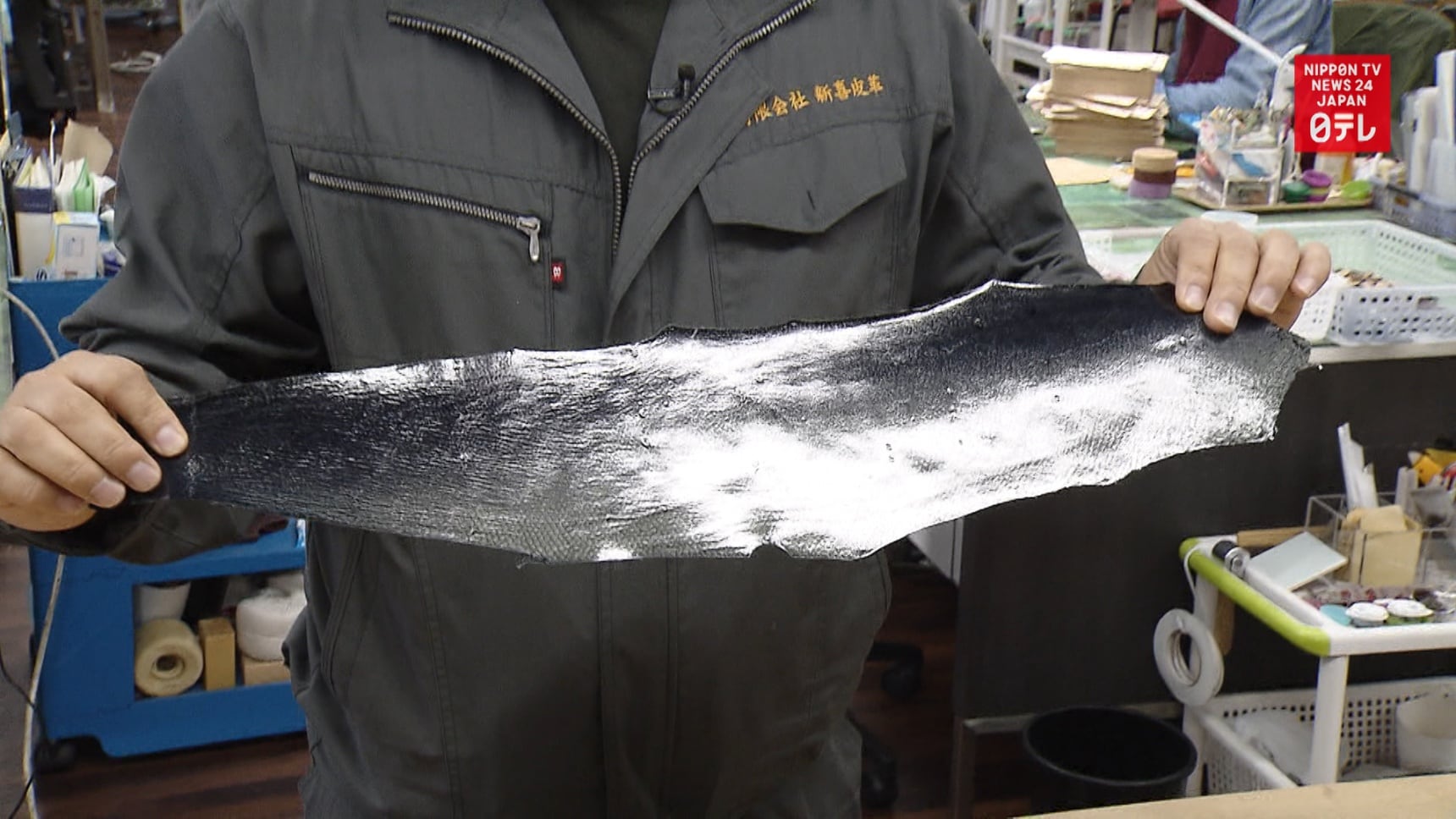 This aquatic farm in western Japan raises bluefin tuna, with some growing to over 60 kilograms. Kindai University researchers are the first in the world to succeed at farm raising bluefin. It took them 32 years to develop the know-how.

However, even though the bluefish is popular in Japan as sushi and sashimi, the skin is thrown away. Kindai is working with businesses to make tuna skin into new products instead of wasting it. The skin becomes coin purses, business card cases and other small items. A wallet goes for about US$280 (¥30,000).

Turning fish skin into leather is a multi-step process. Check out the video above to learn more about this exciting zero-waste initiative.