10 Reasons to Visit Yamaguchi
Yamaguchi Prefecture is on the southern tip of Japan's main island, Honshu. While often overlooked, Yamaguchi offers travelers the same kind of deep cultural experiences as better known areas like Osaka or Kyoto, but isn't nearly as crowded! For those looking to explore Japan at their own pace, Yamaguchi is one of the best places to start!
10. You Can Eat Fugu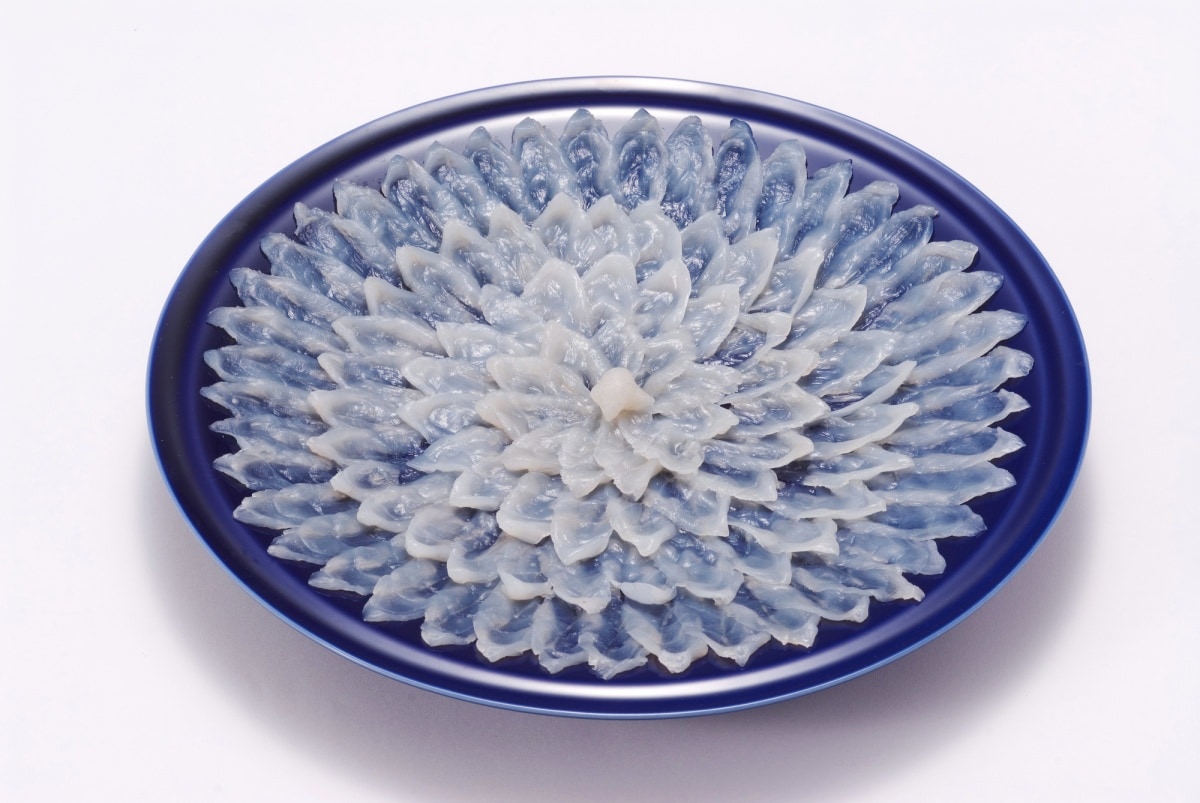 Japanese food is famous the world over, so some people may have already heard of this poisonous pufferfish. Called fugu in Japan, it can be lethally toxic if prepared incorrectly. But don't worry too much—all the chefs who serve it are required to have a special license! Fugu is served in a variety of styles, and many locals recommend sampling it as sashimi, which is often referred to as tessa. If raw fish isn't your thing, you can eat it grilled, fried, in soup or even baked into a cracker! It's a local specialty that tastes great no matter how it's prepared. Plus, who doesn't want to brag to their friends back home about being brave enough to eat a poisonous pufferfish?
9. Relax at Yuda Onsen
Yuda Onsen is well known for its therapeutic hot-spring water. In fact, people from all around Japan travel to soak in these waters, which are rumored to have been blessed by a powerful fox spirit. This is a great place to experience onsen culture in Japan—not only are there a wide variety of baths to try, but there are also places where you can get in the water without getting naked. Many tourists get a bit shy about stripping off in front of strangers (I know I did my first time in an onsen), but at Yuda Onsen there are baths where swimsuits are allowed, as well as free foot baths open to the public. As soon as you step out of the station you can rest your feet in an open stream of hot, volcanic water, which feels especially amazing on a cold winter day.
8. Ride the SL Yamaguchi
Japan is a train enthusiast's paradise. From Shin-Yamaguchi Station you can ride the SL Yamaguchi, an old steam locomotive that was returned to service, and has been beautifully maintained ever since. The trip from Shin-Yamaguchi Station to the old castle town of Tsuwano takes about two hours, during which you can enjoy the retro atmosphere and gorgeous scenery. It's a unique and fun way to see the area, and is especially popular with kids.
7. Explore Kintai
Another jewel in Yamaguchi's crown, Kintai is a small town within the city of Iwakuni, and is packed full of interesting cultural sights and enough quirks to entertain any tourists. The most iconic part of the town is the impressive Kintaikyo Bridge, which has five arches that stretch over the gorgeous Nishiki River. The emerald green waters provide the perfect backdrop for this architectural marvel, which was originally designed to defend against invaders, but is now known for its unique beauty. The bridge sometimes overshadows the nearby Iwakuni Castle, an impressive mountain fort full of important cultural artifacts. There's also Kikko Park, which has beautiful water features, the Iwakuni White Snake Museum and dreamy cherry blossoms in spring.
6. Try Iwakuni Sushi
Besides the impressive town of Kintai, Iwakuni also has delicious local foods that are a must-try for tourists. One such local dish, Iwakuni sushi, has found a way for even those who are uncomfortable with raw fish to enjoy sushi! Instead of the standard raw, sliced fish on vinegared rice, this sushi is instead topped with cooked vegetables, prawns or eel, as well as shredded egg. The rice is also a big block that is then cut like a cake, rather than the hand-sculpted rice typically used. This is a great option for those who want to have an authentic Japanese dining experience, but might not be ready to dive in the deep end.
5. Visit Akiyoshidai Quasi-National Park
Although it's off the beaten track, Akiyoshidai Quasi-National Park is definitely worth exploring. The park is home to over 400 limestone caves, the highlight of which is the Akiyoshido cave, which has been designated a Special Natural Monument. The Akiyoshido cave is Japan's largest and longest limestone cave, stretching some nine kilometers (about 5.6 miles). While only a small portion is open to visitors, there are three entrances, and the mysterious underground scenery is second to none. Aboveground in the surrounding Akiyoshidai Plateau, strange rocks that protrude out of the ground dot the landscape like mini mountains. There's also the Akiyoshidai Safari Land. Part amusement park and part zoo, visitors can get up close and personal to all sorts of wild and exotic animals, including giraffes, elephants, white tigers and more!
4. Get Spiritual at Motonosumi Inari Shrine
Looking over the Sea of Japan near the city of Nagato, Motonosumi Inari Shrine is a little bit of a hike. That said, the chance to pass under the shrine's 123 torii gates and gaze out at the sea is more than worth the trip. Like many shrines, Motonosumi Inari also has an offertory box, but unlike others, this one is attached to the final gate. While tossing a coin inside can be quite difficult, it's said that those who manage to do so will have their wish come true. Along the shore there's the Ryugu no Shiofuki, which roughly translates to "Dragon Palace Geyser." While not a geyser in the traditional sense of the word, this unique phenomenon is caused by waves breaking against a hole in the rocky cliffside, the pressure of which shoots water high into the air.
3. Take Photos of Tsunoshima
Another famously beautiful site of Yamaguchi, the gorgeous little island of Tsunoshima is connected to mainland Japan by the second biggest bridge in the country, which spans 1,780 meters (about 5,840 feet). Photographers from all over the world flock to the nearby Amagase Park—which overlooks the Tsunoshima Ohashi Bridge—to snap the perfect shot. On the island itself visitors can explore the practically untouched beaches of Kita-Nagato Kaigan Quasi-National Park, with their pristine cobalt blue waters. There's also the Tsunoshima Lighthouse, which offers an incredible, romantic view of the surrounding seaside.
2. Check Out Suo-Oshima Island
Often called the "Hawaii of Yamaguchi," the small island of Suo-Oshima has deep cultural ties to Hawaii, and has maintained a sister island relationship to the County of Kauai in Hawaii since 1963. The island also celebrates its agricultural roots—not only does it still produce many fruits and vegetables, but it also hosts its own harvest festival. As well as bountiful nature and secluded beaches, Suo-Oshima has a huge summer fireworks festival, which sees some 4,000 fireworks launched into the night sky and reflected off the sea.
1. Celebrate the Yanai Goldfish Lantern Festival
The Yanai Goldfish Lantern Festival (yanai kingyo chochin matsuri・柳井金魚提灯祭り) is a true hidden gem of Japan. Yanai is a sleepy fishing town, and every summer during Obon the locals get together for a sprawling festival that involves various sizes of fish-shaped lanterns parading through its historic streets. Many of the lanterns are so large that they take more than 10 men to lift them, and children can ride inside! Along with the lantern parade there's traditional festival fare, like stalls selling popular street food, as well as carnival games where you have your chance to win your very own goldfish.