Monkeying around at Takasakiyama Monkey Park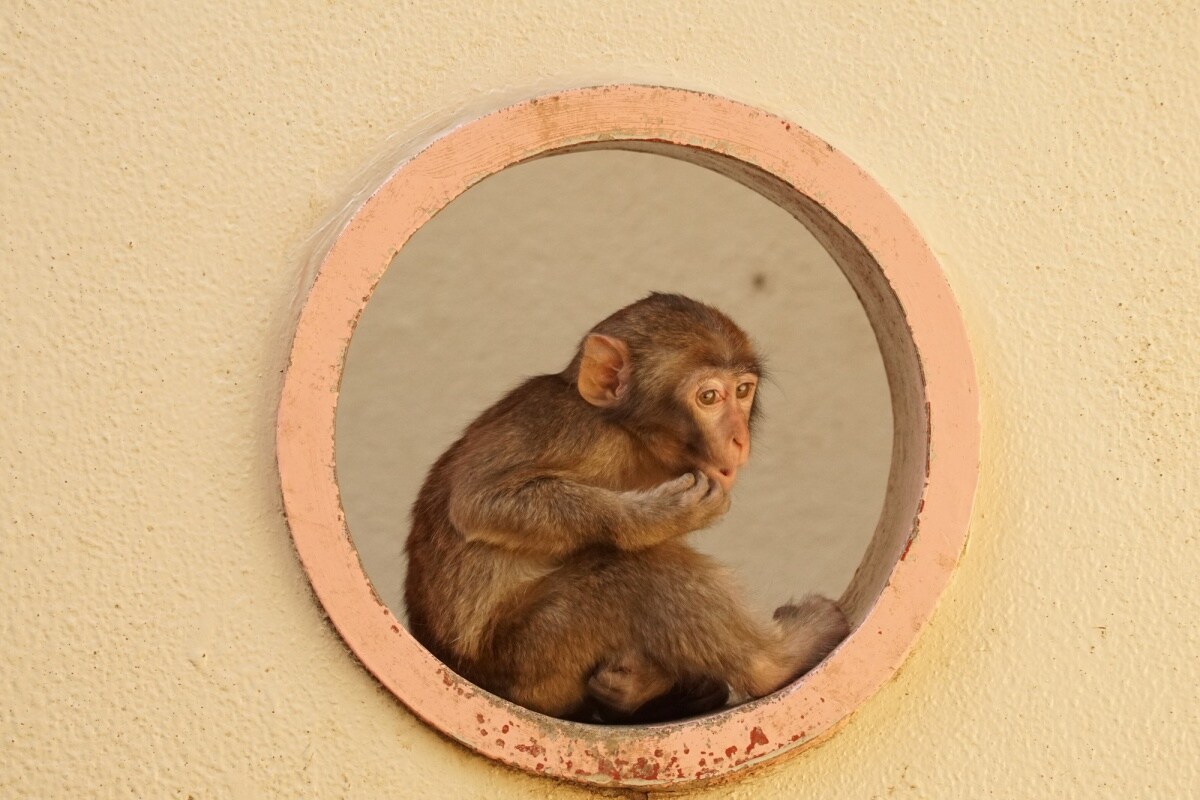 How to Get There

Takasakiyama Monkey Park is quite easy to reach from Oita's capital city, Beppu—especially if you have a car. It's located just outside of the city along the Kokura Highway, and has ample parking facilities. You can also take a bus to this popular tourist attraction from Beppu Station, via the AS60 or AS61 buses bound for Oita Station. It only takes about 10 minutes, and is fairly cheap at ¥410—plus, a bus comes once an hour.

Many visitors opt to purchase the Monkey Marine Ticket, which costs ¥2,450 (about US$22). This ticket covers a round trip from Beppu or Oita Station all the way to Takasakiyama, as well as the price of admission to the park, the museum and the nearby Umitamago Aquarium. You can buy these tickets at the Beppu Station Tourist Office, or the Oita Station Bus Center.

If you are adamant about riding a train to this destination you can get a train to Higashi Beppu Station, but it takes about 30 minutes on foot from there!
Finding the Monkeys

You won't find any monkeys at the base of the mountain—in fact, you need to take a monorail up to the park proper. It costs ¥100, and there's a ¥510 entrance fee. On the way up you should get some great views of the ocean on one side and the mountain fauna on the other. Once you get to the top there might not be any monkeys right away, but don't worry! They're definitely around.

The best times to see monkeys are at feeding times. The entire troop will come down from their trees to eat and play in the park; there are plenty of these feeding times throughout the day, so you don't have to worry about timing things perfectly. They have to feed the monkeys multiple times because there are three different troops (A, B and C) who don't commingle.
You will likely see one or two monkeys skittering about the park, then more will gradually trickle in. Their numbers will grow and grow until the trickle of primates becomes a flood of running, jumping and chattering monkeys all looking for their free snacks!

You can snap some great pictures of the monkeys as they rush past. Many will stop right in front of you, since they're unfazed by humans. They have been around the park operators and researchers all their lives. The park has been running since the '50s, so generations of monkeys have lived alongside humans, often relying on them for food. While the troops may coexist happily with the researchers, please keep in mind that they are wild animals. Monkeys can be dangerous if provoked, and though the park is very safe, it's important to abide by park rules.


・Don't make eye contact with the monkeys! It is seen as a challenge.
・Don't feed the monkeys, they might get sick.
・Don't touch the monkeys, especially the baby ones.
・Don't stomp near or try to scare a monkey.
・Don't ride bicycles recklessly around the monkeys.
・Don't leave any belongings, food or litter on the ground
More to See & Do

After checking out the monkeys, you can head down to the museum at the base of the mountain. The bottom floor is a large gift shop but the top is dedicated to the scientific analyses that the park continues to conduct. It tells you about the lives of the over wild macaques that roam around the mountain, as well as explaining why the monkeys were first lured there to stop destroying local farmers crops. Monkeys can be quite a pest in Japan.

Umitamago Aquarium is a really convenient extra attraction in this area. The car park is really handy for those who want to bring their own cars, but it's also another great place to go if you fancy seeing more animals than just monkeys. There are a variety of sea creatures to spot, as well as dolphin and walrus shows. Admission is ¥1,950 for adults and ¥970 for kids. Children under four years old can get in for free.

Takasakiyama mountain is a great place to go if you're an animal lover. Few other places offer such a natural way to get up close and personal with monkeys, who you know live happy lives as they choose to return everyday. If you love monkeys and you are looking to get out and about in Oita Prefecture, this is the place for you!