Top 12 Must-Visit Eateries in Hakodate
8. The soft cream from Yunokawa Onsen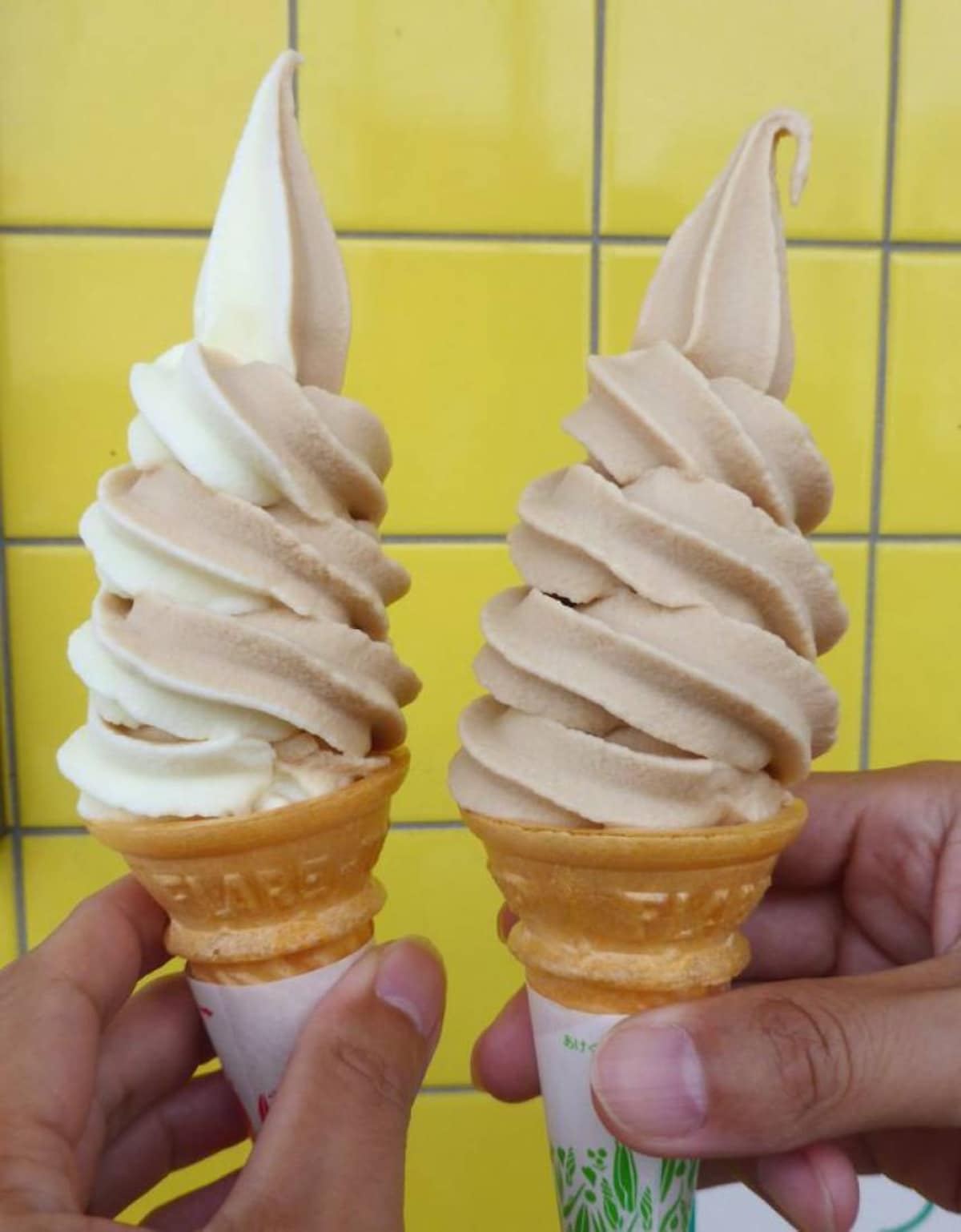 Yunokawa Onsen is one of the most famous onsens in Hakodate and is located conveniently near Hakodate airport. Located in the vicinity of Yunokawa Onsen is Coffee Room Kikuchi, a coffee shop with various sweets such as parfaits.

Coffee Room Kikuchi is best known for their soft creams which come in different flavours such as mocha, milk, vanilla and mixed.
7. Hakodate Uni Murakami: the Michelin approved sea urchin
The Hakodate Asaichi (Hakodate Morning Market) is one of the locations you will definitely visit, and located at the entrance is Hakodate Uni Murakami, an extremely famous store that was listed in the Michelin Guide: Hokkaido.

Uni refers to sea urchin in Japanese and at Hakodate Uni Murakami, you can savour the highest quality sea urchin taken from the local seas. There are various ways to enjoy the food there, such as sea urchin egg rolls and gratins, but the best menu there is the Nama Uni Donburi, an exclusive dish where raw sea urchin is served Donburi style.
6. The curry rice store with history
Restaurant Yukikawatei is the flagship store of Gotoken, a renowned restaurant from Hakodate. It was opened in 1879 and the recipe there has been satisfying customers for over 100 years.

There are various international cuisine such as pasta and sandwiches available in Gotoken Restaurant Yukikawatei. It is recommended that you order their Curry Rice whose unique taste has influences from England, France and India. After enjoying a delicious meal at Gotoken Restaurant Yukikawatei, you can access the free museum where there are numerous historical artifacts such as cutleries made from bamboo.

The Top 5 are waiting for you, so click the link to Trip101 below.