Sampling the Food of Miyagi
Gyutan Street & Sushi Street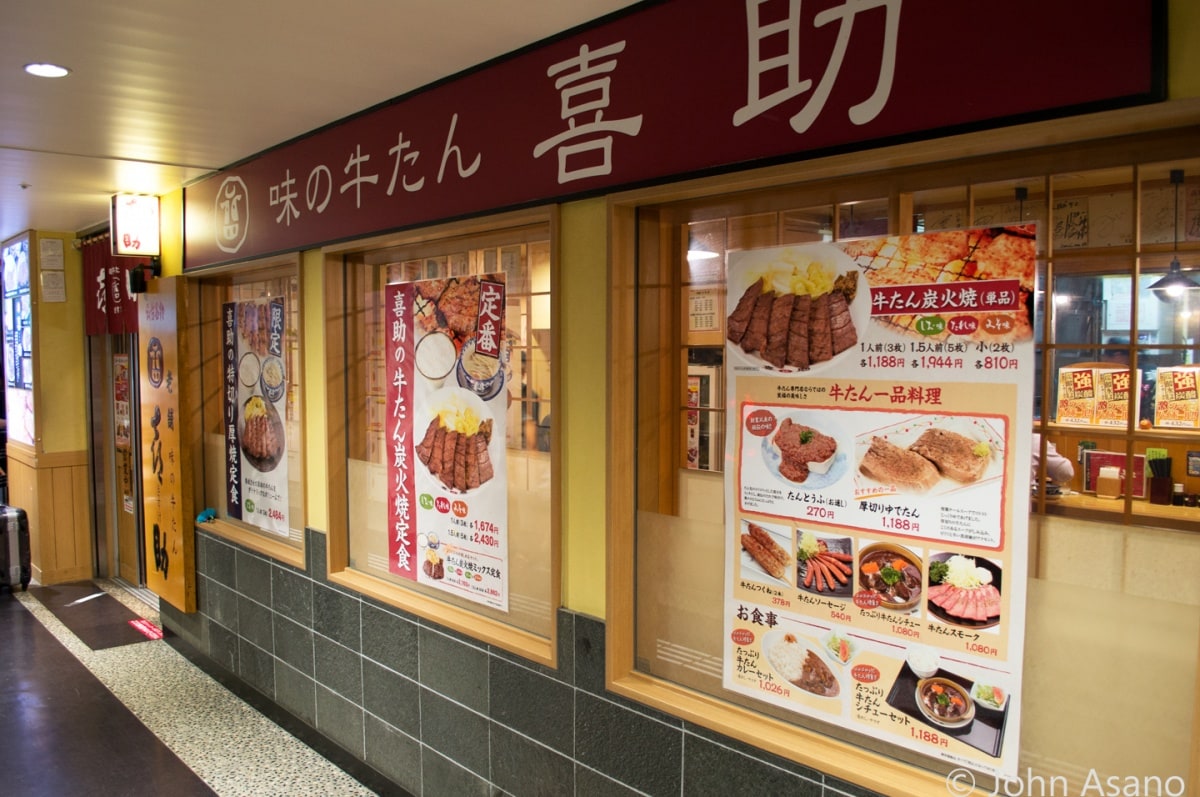 Gyutan Street (Beef Tongue Street) and Sushi Street are located within Sendai Station, a central sightseeing location in Tohoku. The Gyutan Street and Sushi Street on the third floor of the station have a line-up of restaurants featuring beef tongue, a local specialty, and sushi, fresh from the coast of Miyagi Prefecture. The restaurants have a friendly atmosphere with multilingual menus helping tourists from overseas.

The Hotel Metropolitan Sendai East is a great hotel located adjacent to JR Sendai Station for exploring the local area. The stylish city hotel was my home while in Sendai and offered me the chance to explore the downtown area of Sendai as well as the many shops and restaurants within Sendai Station.
Matsushima Oysters
The most famous and delicious delicacy of Matsushima is fresh oysters as Miyagi Prefecture being one of the centers of oyster production in Japan. The coastal area around Matsushima is perfect for oyster cultivation with the oysters in Matsushima being smaller, but with firmer meat and full of flavor. You can try them cooked in a variety of ways from raw, grilled, fried or in a gratin. The most popular way to sample this local delicacy is simply grilled, cooked in the shell.
Sushi
Sushi is the pride of Miyagi Prefecture thanks to fresh fish and seafood caught off the Pacific Coast of the Tohoku region. There are many sushi restaurants located in Sendai that'll allow you to sample some of Japan's finest and freshest seafood. I recommend a sample plate, like the one I tried above, that allows you to try different kinds of fish and seafood.
'Gyutan' (Beef Tongue)
One of the local delicacies of Sendai is grilled beef tongue, or gyutan. The beef tongue is matured, seasoned, thinly sliced and then grilled, with Sendai being the original home of this popular dish. It's popular due to its rich, deep taste and flavor. You can try a set meal at Gyutan Street in Sendai Station which gives you thin or thick slices of charcoal-grilled beef tongue (depending on your preference) seasoned with either salt, miso or a combo of both, simmered oxtail soup, and mugi gohan (rice boiled with barley). A great meal that even the biggest gourmet would appreciate.
'Zunda'
Zunda is a sweet soybean paste synonymous with Sendai made by boiling young soybeans, then crushing and seasoning them with sugar and salt. In Sendai, you can enjoy it in many different ways from ice-cream and pudding to a zunda shake, or mochi (glutinous rice cake). It is very tasty and delicious.
'Hoya' (Sea Squirt)
Hoya is a delicacy of the rugged Sanriku coastline of Ishinomaki and Kesennuma. A delicacy in spring and summer and can be eaten sliced raw or with sweetened vinegar, I was lucky to experience this pineapple-looking animal in the coastal town of Onagawa, where I tried it raw at one of the local fish markets.