Affordable Travel to Snow Wall Yuki-no-Otani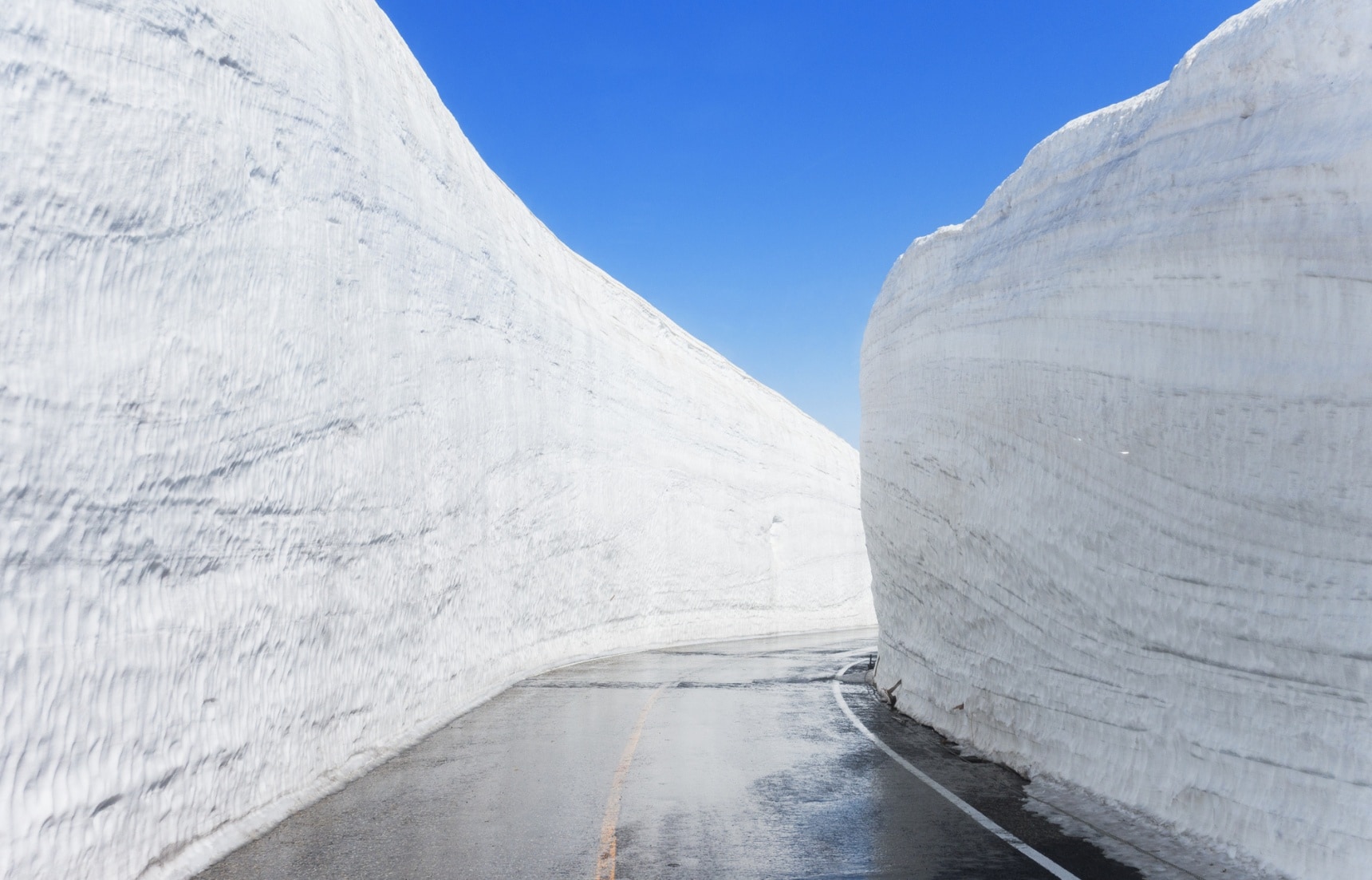 Tokyo and Osaka are usually the main destinations for most people who visit Japan. And while they have much to offer, they are lacking in the outdoors and nature department. However, keep in mind that Japan has something to enjoy all year round. During the spring, why not take a trip to Toyama to see the awe-inspiring snow wall Yuki-no-Otani.
What is Yuki-no-Otani?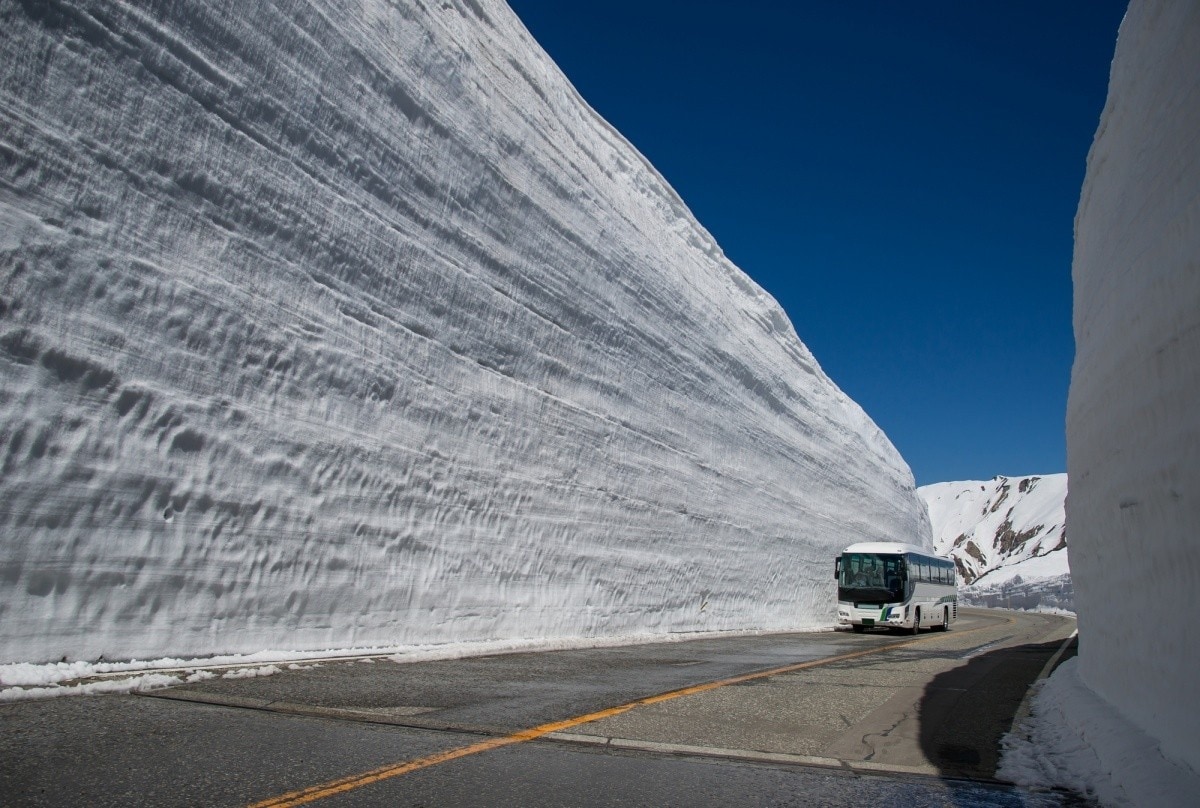 Yuki-no-Otani (雪の大谷) is a 500-meter (1,640-ft) long snow wall located in Toyama, Japan. The wall reaches heights up to 20 meters (65.6 ft) in the deepest spots—a height comparable to a seven-story building! This huge wall is made up of all the accumulated snowfall during the winter season, meaning that the best time to see it is in mid-April, just after the start of the mountaineering season. Because this monstrous snow wall does eventually melt away, it may not be around when you visit Japan in the summer. If you lucky enough to set your foot in the country between April 15-June 22, don't miss this opportunity!
As previously mentioned, Yuki-no-Otani is found in Toyama, located in the northern part of the central Honshu island. Toyama is almost an equal distance from both Tokyo and Osaka, but this distance doesn't necessarily mean that you can't save money getting to the snow wall. Toyama City, the gateway to Yuki-no-Otani, can be reached via several means. You can work your way to the city by plane, train (bullet or express train), and automobile (using the highway). If you are more pressed for time and can spare enough from your budget, an airplane or bullet train from Tokyo is the fastest and most convenient form of transportation, followed by the express train from Osaka. On the other hand, if you are more concerned about your budget, a highway bus is also available from most major cities.
Highway Bus — A One-Way Trip to Toyama for US$30
In Japan, highway buses shuttle between almost all major cities and provide an economical transportation option. The lowest priced highway bus from Tokyo or Osaka to Toyama comes out to about ¥3,000 (about US$27.50) one-way, with a round-trip costing between ¥6,000 to ¥7,000 (US$55-$64). Many companies have highway buses running between Toyama and Tokyo or Osaka. You can see all of them and easily find the appropriate booking site here: Highway Bus Information Platform, a site provided by Ministry of Land, Infrastructure, Transport and Tourism. This site allows you to check bus schedules, pricing, and complete your booking with just a few clicks! Be sure to check the departure times, as pricing changes depending on whether your bus is a daytime or nighttime departure.
Cheap Transportation from Toyama Station to Yuki-no-Otani
After arriving in Toyama, you have two ways to approach Yuki-no-Otani. Shuttle buses run to and from the snow wall from Toyama Station starting in mid-April when the mountaineering season begins until when the snow wall begins to melt in June. Although they cost you ¥6,300 (about US$58) on a round trip, they are more convenient and economically sound than other complex forms of transportation. Another option would be going by train, cable car and then transfer to a bus taking you to the wall, costing ¥6,710 (about US$62) in total.
Does it Cost an Arm & Leg?
If you are able to buy the most economical round-trip tickets for highway buses, your travel costs to and from Yuki-no-Otani could total up to ¥12,300 (about US$113). It may sound a little expensive but if you move to and from Toyama during midnight by highway bus, you can save costs on accommodation for two nights. Considering that accommodation costs in Japan continue to rise due to its worldwide popularity, you just might agree that ¥12,300 sounds economical for a two-day trip and a once in a lifetime experience!