Discover Fruit & Fossils in Fukushima!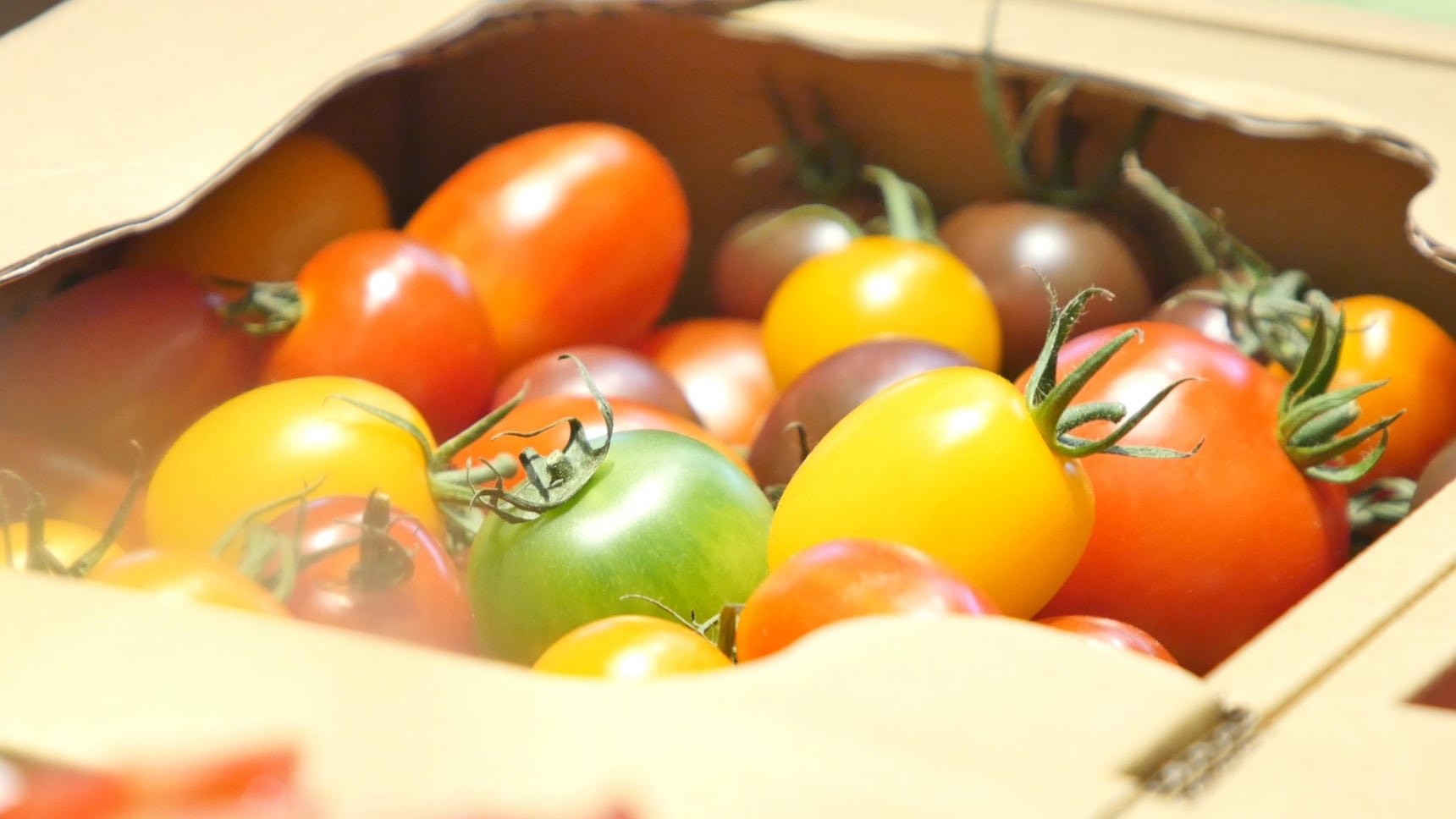 Covering a vast area from the coast to the mountains, Fukushima Prefecture has something to offer everybody all year round. From fruit to fossils, this is a land to be rediscovered. The hardworking people here, not beaten by the disaster six years ago, are rebuilding their lives with grit and optimism, and welcoming visitors with open arms.
Sweet Strawberry Paradise: Soma Strawberry Picking Experience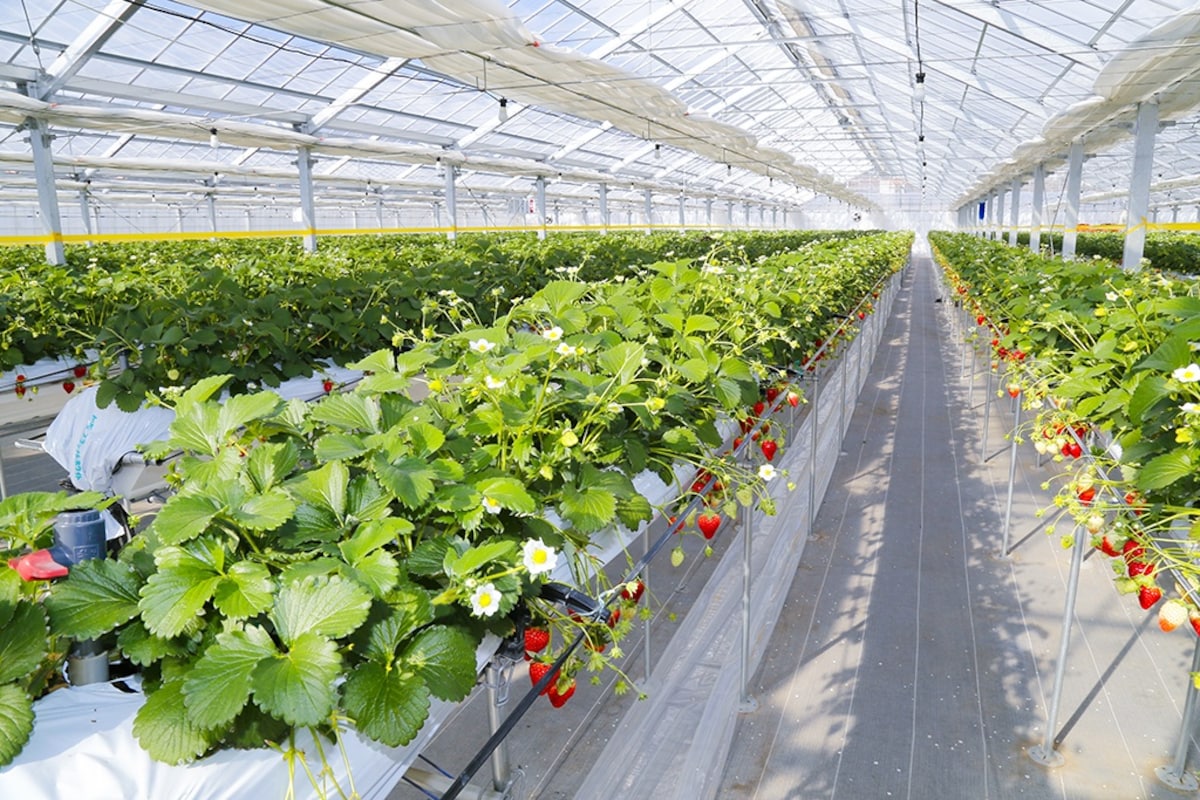 Fukushima is famous for a variety of fruits, with different kinds to enjoy all year round: strawberries from January to May, cherries from June to July, peaches from July to September, grapes and pears from August to October, and apples from October to December.

At the farm run by the Wada Tourism Strawberry Association, visitors can harvest six different types of strawberries and eat as many as they want within half an hour (with a small fee of course). Strawberries freshly picked in the morning are also sold here. Not only that, visitors can also enjoy barbecues with fresh vegetables and seafood. Just be forewarned that it might get a bit crowded on weekends!
Located along the eastern coastline of Japan, the Wada district is relatively warm, and has long been famous for sweet strawberries. Back in 1988, about 15 households of strawberry farmers in the area came together to form the Wada Tourism Strawberry Association.

Strawberry harvesting and tasting at the co-op farm was very popular, welcoming around 30,000 to 40,000 visitors each year. Then the tsunami hit in 2011. About half of the orchards and farms in the area were destroyed by the earthquake and the waves. Seeing the fields go unattended and abandoned, some local residents decided not to let the disaster destroy their spirits too—they decided to face reality and move forward.

In January 2012, 10 months after the disaster, several households of farmers joined together to re-open the strawberry co-op farm with help from volunteers. Only one quarter of the visitors came back due to fears of radiation, even though the fruit here was tested and found to be safe. But the locals forged on with optimism and hard work, always looking toward the future with a smile on their faces. Maybe it's their smiles and optimism that make the strawberries so sweet.

Wada Tourism Strawberry Farm
Address: 94 Shimoshibasaku, Wada, Soma City, Fukushima
TEL/FAX: 0244-36-5535
Hours: Open daily 10 a.m.- 4 p.m. from January to May
2018 Season: January 14-May 3; reservations begin January 3, 2018

Access: 10-minute taxi drive from Soma Station on the JR Joban line.
Wonder Farm: Rediscover the Taste of Tomatoes
In our modern urban lives, we probably don't think twice about the vegetables we buy at the supermarket or the food we get at restaurant. But here at Wonder Farm, you can learn everything there is to learn about tomatoes.

Opened two years ago as an integrated agricultural theme park, Wonder Farm is tomato heaven. Visitors can pick and taste 11 different varieties of tomatoes fresh off the vines in the tomato greenhouse, a computerized, chemical-free cultivation facility. Don't forget to stop at Mori no Marche to pick up some fresh locally produced fruits and vegetables and processed foods such as tomato juice and jams. Mori no Kitchen also offers lunch and dinner buffets, with meals prepared from locally grown fruits and vegetables.

Who would have thought there were so many ways to enjoy your tomatoes! Especially worth a try is the tomato cheese pizza fresh out of the oven—it's heavenly! You can also reserve in advance on weekends and bake a pizza for yourself at the kitchen workshop.
The park also has large patches of green where events are regularly held, including barbecues, cooking classes and hiking trips. Many locals also drive here for lunch and a fun day out with family and friends.

This tomato-themed farm is part of an effort by the local government and businesses to reinvigorate the local economy. Six years after the disaster, locals still suffer due to the reputation of food produced in Fukushima, though things are getting better.
One of the purposes of the farm is to bring people closer to agriculture, to see, touch and learn about the food they eat every day. As observed by Junichi Kusano, manager of business development at Wonder Farm, "By re-discovering our connection with nature through food, we can feel more gratitude and appreciation for the food on our tables and the farmers who grow it."

The disaster brought local farmers and food workers together, working in unity to showcase the safety and quality of local farm produce. It's all about making the best use of fresh ingredients to bring out the most of their flavor. "We want people to rediscover how delicious tomatoes can be," Kusano says. "And more importantly, we want people to see that, despite everything, people here are working hard every day, fighting every day to make a better life."

Wonder Farm
Address: 1 Nakajima Hiro-machi, Yotsukura Town, Iwaki City, Fukushima
Tel: 0246-38-8851

Hours:
Mori no Kitchen (reservations: 0246-38-8853)
Lunch: 11 a.m.-3 p.m. (last order 2 p.m.)
Dinner: 5 p.m.-9 p.m. (last order 8 p.m.)

Mori no Marche
April-November: 9 a.m.-6 p.m.
December-March: 9 a.m.-5 p.m.

Access: About 15 minutes by taxi from Yotsukura Station on the JR Joban line.
Iwaki City Coal & Fossil Museum: Bring Home a Piece of History
Situated deep in the mountains among hot spring resorts, the Iwaki City Coal and Fossil Museum looks modest and unassuming. But it's so much more than meets the eye. Founded in 1984, it has an extensive collection of fossils discovered in the area. Futabasaurus suzukii, a species of dinosaur that was featured in the animation Doraemon and believed to have lived 85 million years ago, was discovered almost half a century ago by a high school student here in Iwaki.

The area has a long history of coal mining, which explains the rich fossil discoveries. Iwaki is also one of the three top amber-producing areas in Japan, and the museum offers an amber accessory-making workshop every weekend.
In the hour-long workshop, you get to make your own one-and-only amber accessory or ornament. Think about it: You'll be taking home more than just a piece of jewelry—it's tens of thousands years of time frozen for you, just like the bugs or insects trapped in the fossilized tree resin.

The procedure isn't that complicated: You'll be given three pieces of sandpaper to polish the raw amber you've chosen until it sparkles. But if you think it's just mechanical work, think again! Before you start polishing away, take a minute to think about what shape or form you want it to take when you're done. It takes some imagination and creativity to see the final product in the raw, cloudy, and often shapeless amber—and then, patience!
The experience is especially popular with young kids and teenagers during school breaks, but lately it has also attracted many adults. If you're curious, the staff at the museum can also show you the small insects in the amber under a microscope and tell you a bit more about the history of the area.

Aside from the amber accessory-making workshop, the museum also holds a fossil sample-making workshop where visitors can have a taste of how paleontologists work at an excavation site. With the help of the knowledgeable staff, you can learn how to separate the ammonite fossils by chipping away the rock, how to identify the edge of a fossil, how to clean it with a brush and water, and how to record the sample properly. It may sound tedious, but it's rewarding to see the fossil reveal its natural shape. And after the experience, you may find new appreciation for the hard work behind the giant dinosaur fossils on display!

Iwaki City Coal and Fossil Museum
Address: 3-1 Mukaida, Joban Yumoto Town, Iwaki City, Fukushima
Tel: 0246-42-3155
Hours: 9 a.m.-5 p.m. (Closed on the third Tuesday every month and New Year's Day)

Access: 10-15 minutes on foot from Yumoto Station on the JR Joban line.

Ammonite Fossil Sample Workshop
Cost: ¥1,000

Amber Accessory-Making Workshop
Cost: ¥1,500

Both workshop take about an hour and are held twice a day starting from 10 a.m. and 1:30 p.m. on weekends and public holidays. They're held every day during school breaks.