My Tohoku Pacific Coast Travel Journal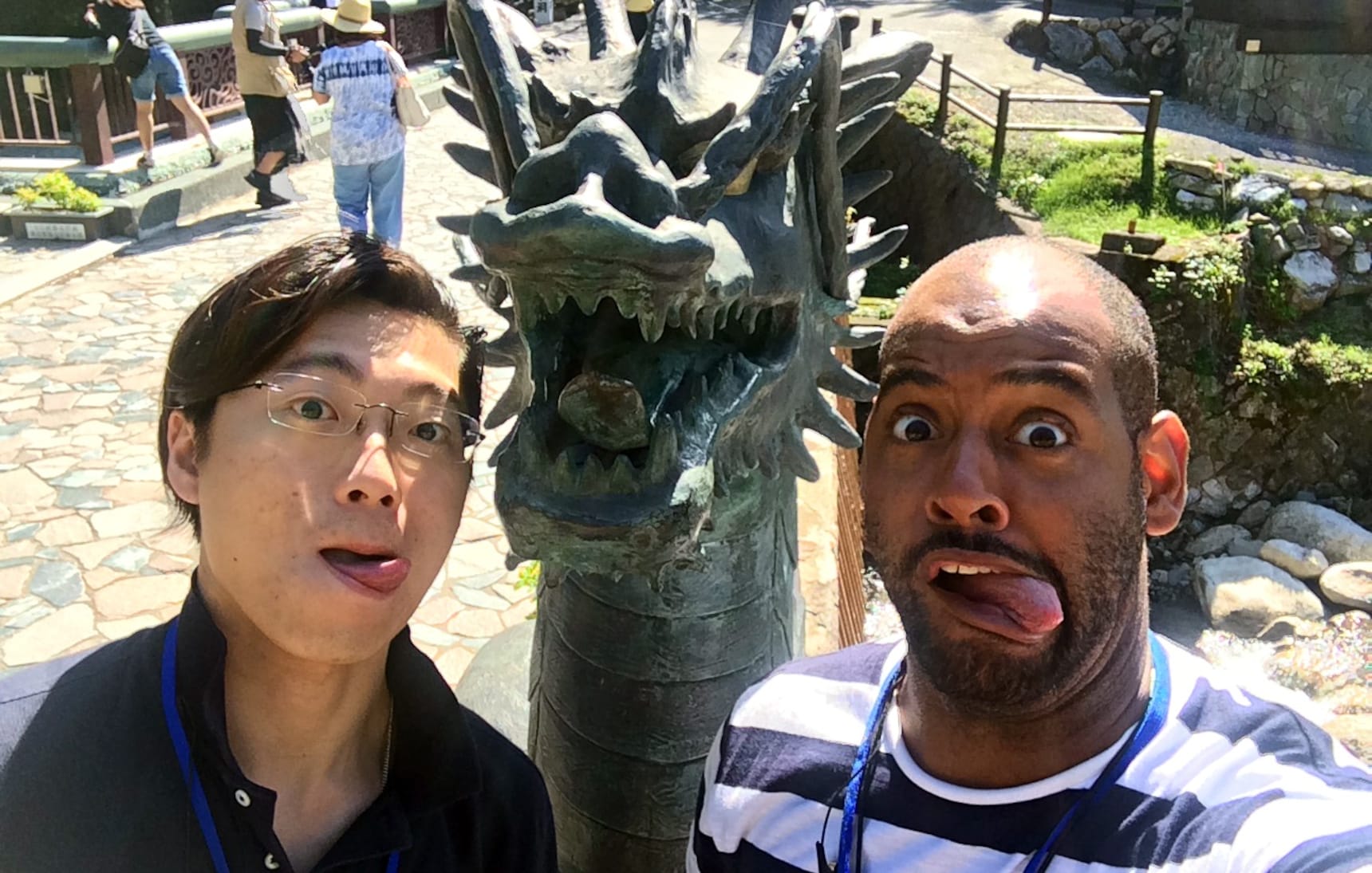 As the Managing Editor of the English version of All About Japan, it's very important that I know Japan in and out. And the best way to do that is to travel around and gain firsthand experience of the wonders of the country. So with that mind, I was excited to make my next trip out to Tohoku, the northeasternmost corner of Japan's main island.
Hachinohe Station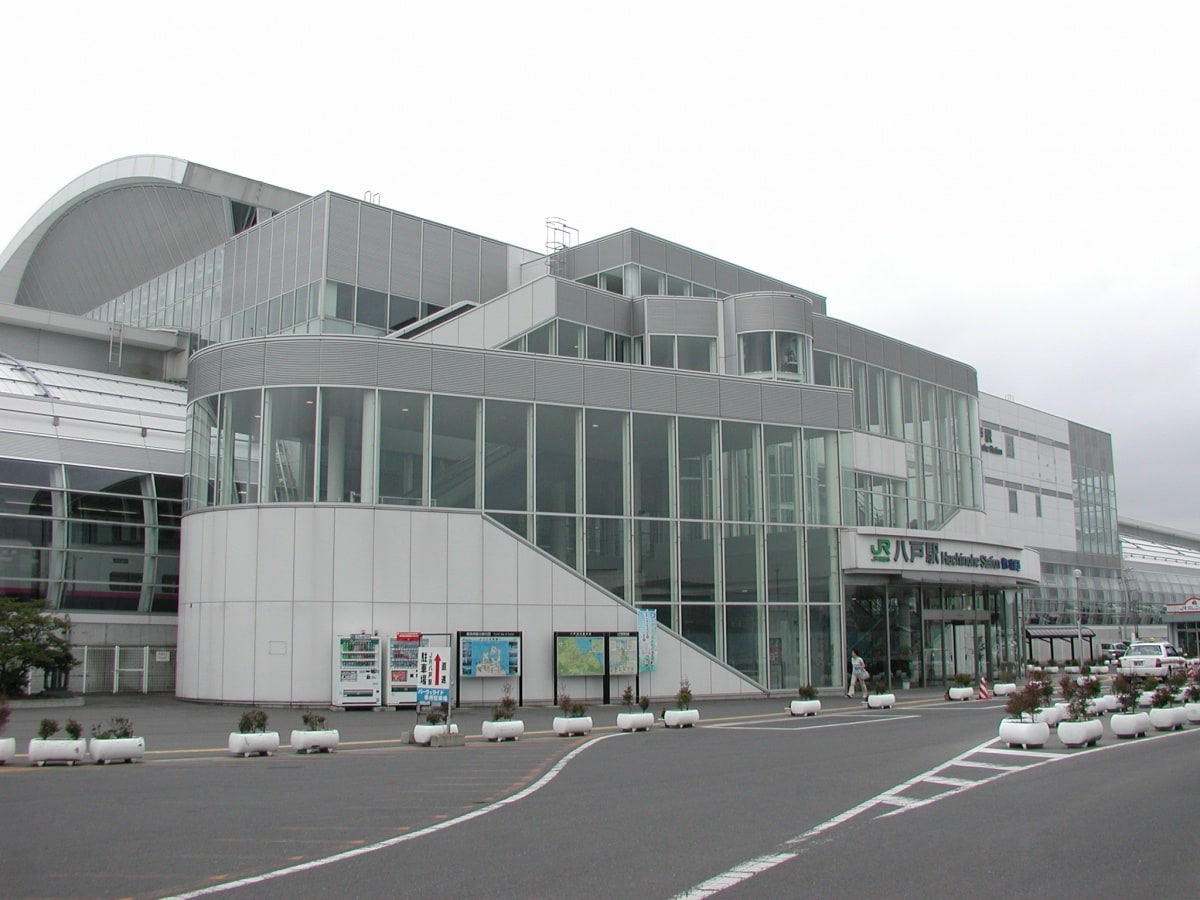 Day 1
Hopping on the shinkansen (bullet train) with 15 new friends from several different countries—including Spain, Estonia, Malaysia, China, South Korea, Australia, Russia and Indonesia—I set out to discover a new side of the Tohoku Pacific Coast.

After arriving in the city of Hachinohe, and having a wonderful lunch of traditional Japanese dishes, we began our tour grateful of having had lunch first. Because the first stop was a sake brewery!
Hachinohe Shuzo Sake Brewery
We kicked off the Tohoku tour with a visit to Hachinohe Shuzo Sake Brewery. Greeted by a very enthusiastic representative named Mr. Miyamoto, we got a brief lesson on the brewery's history and manufacturing methods before giving the product a try. We started with four different types of sake, ranging from smooth and sweet to dry and full-bodied. But, as everyone sipped from their small sake cups, Miyamoto-san surprised us with a few more bottles, including a limited release bottle as well as a sparkling sake. It was as educational as it was exciting, the perfect icebreaker to get to know my new tourmates.
Niida Maru House Boat
After smiling and laughing while talking over sake, the next stop on our tour was the Hachinohe Port, where we boarded the Niida Maru House Boat. Very different from a basic cruise, this boat offered several amenities making it feel more like a home than a boat. Passengers are able to do karaoke or feed the seagulls on the boat's deck before sitting down to a dinner on the boat. Drinks are also served, making it a very interesting place to have your next party.
Mutsu Minato Ekimae Asaichi
Day 2

After getting up early, we began day two at the Mutsu Minato Ekimae Asaichi, or, simply, the morning market. At first, the smell of fresh seafood hits you, almost reminding me of my visits to Tsukiji Fish Market here in Tokyo. However, look down at the prices and you know immediately you're not in Tokyo anymore. The prices were so low I would have surely picked up a few things from there (if we weren't on tour, that is). Besides the low cost, the vendors there made the trip special. They were unbelievably friendly and even gave us samples of their goods to try. And, it's not a bad place to grab a quick and affordable lunch.
Tanesashi Coast
Tanesashi Coast is nothing short of gorgeous! The amazing expanse of greenery along the shore could be one of the most romantic spots to take a date in Aomori. I could have easily walked there all day exploring the verdant lands, breathing the pleasantly fresh air. Be sure to take a leisurely stroll to the 360-degree observation deck (seen above) for a splendid coastal panorama.
Hachinohe Miroku Yokocho
The highlight of the day was, without a doubt, having dinner at the Hachinohe Miroku Yokocho. This wonderful little slice of Aomori was full of small shops and stalls where only a handful of people at one time could sit and eat or drink. At the stall we visited, our chef was hysterically funny and kind, even speaking to some of the others on our tour in English. The food was, of course, delicious, as to be expected in Tohoku, and I truly hope all visitors to the region grab a bite to eat at this hopping spot in Hachinohe.
Sanriku Railway Earthquake Education Train
Day 3

While the name Tohoku isn't well known in Western countries, the northeast region of Japan's main island was the area of impact of the 2011 Great East Japan Earthquake, receiving significant damage from the tsunami. However, Sanriku Railway, a small local railway that reopened in 2014, is doing their part to boost earthquake preparedness in the area by running a Prevention Education train. What makes this experience so important is being able to see the scenery on both sides as we learned useful techniques to prepare for an earthquake or tsunami. While you might need a guide or Japanese friend to help with the Japanese, it is a worthwhile takeaway, especially as you peer down on the reconstruction efforts along the coast.
Kitayamazaki
After the educational train ride, it was time for more sightseeing. And one fantastic place to see the natural beauty of Tohoku is Kitayamazaki. Found along the Pacific Coast in Iwate Prefecture, Kitayamazaki has two impressive viewpoints for wanderers to explore. You can go down to the shore and take a hike on the rocky beach and do a little spelunking in the caves along the beach. If you have a flashlight and don't mind a few shy bats overhead, you will be treated to a gorgeous view of paradise at the end of the cave.

At the top of the cliffs, however, you can get a completely different view of the coast. From the Kitayamazaki Lookout, there are three observation decks offering breathtaking views of the amazing rock forms below as well as hawks and ospreys above, along with the seagulls that call the coast home.
Ryusendo
After lunch, we headed to one of my favorite places in Japan: Ryusendo. Ryusendo is a system of caves that are among the most expansive in Japan, spanning around 5,000 meters (16,404 ft). Though 3,600 meters of the caves have been explored, visitors are able to access 700 meters. What I love most about these caves is the vivid color throughout. Cool blues emanate from LED lights throughout the caves giving it a delightful color throughout your journey. Check out the video below to get an in-depth look at my Ryusendo experience.
Taro Kanko Hotel
Another important thing to see while in Tohoku are the areas that were directly affected by the earthquake and tsunami. One special place to visit is the Taro Kanko Hotel in the city of Miyako. What's remarkable about this building is the fact that the top floor was spared from tsunami damage as the proprietor watched the oncoming waves from one of the windows, even recording a video. A tour of the hotel offers his vantage point as well as some important lessons following the flood. Being from a place in America that sees its share of hurricanes and flooding every year, I completely understand and respect the efforts that are being made not only to rebuild but to educate. I encourage all travelers to Tohoku to take a moment to reflect not only on the natural beauty of the region but also the resilience and strength of the incredible people living there.
Jodogahama
Day 4

After reflecting on the tour with the entire group in a roundtable discussion, the final day brought us to another of my favorite spots in Japan. Jodogahama is a rocky beach with deep blue waters and a plethora of seagulls. Like Kitayamazaki, there are two ways to enjoy this fantasy land. The first way is by relaxing on the beach. There's also a small store, gift shop and restaurant nearby if you need a little pick-me-up. The second is by hopping on one of the boats offered in the area and viewing the rocks up close and personal. While the larger ship has scheduled times, smaller boats may be chartered. If you're lucky, you'll be able to go inside one of the areas blue caves, only accessible by boat. Whichever option you choose, you'll have a fabulous time in Jodogahama and all of Tohoku.