AAJ Adventures: Ryusendo Cave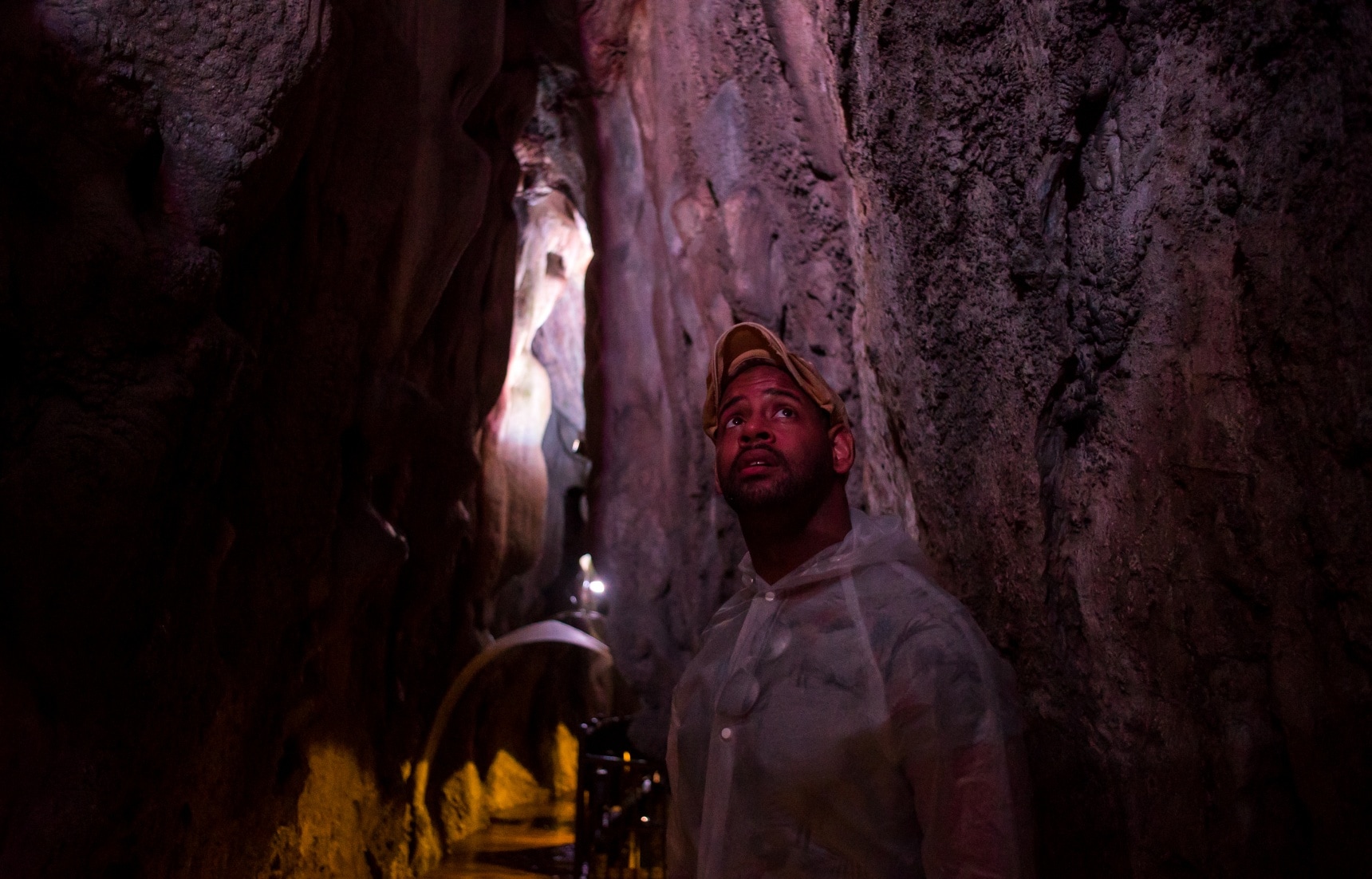 Ever since the first time I saw a picture of these amazing azure caverns, I most certainly wanted to make the journey up north to witness Ryusendo (龍泉洞 , meaning "Cave of the Dragon Spring") for myself. Located approximately 600 kilometers (373 miles) from Tokyo, it might not be the initial place a traveler to Japan thinks about visiting, but if you are needing a break from the hustle and bustle of a major city and looking to reconnect with nature, Ryusendo, and the entire Tohoku region, is the place to go. After checking out the Goishi Coast and the scenic Kitayamazaki, it was time to go cave crawling.

Check out the video above and then read along for more details about the trip.
Ryusendo is a large network of caves that spans around 5,000 meters (16,404 ft). Although somewhere around 3,600 meters have been explored, a visit to the caves grants you access to 700 meters of blue wonder.
And, in case you're skeptical, the limestone itself isn't actually blue. Eco-friendly LED lights are set up all around the cave to give it a signature hue. But that doesn't take anything away from the experience, in my humble opinion. It's still a picture perfect place to have a safe spelunking adventure and get a selfie worthy of social media bragging. Hopefully, one of the long eared bats that call the cave home will photo bomb your shot!
However, while the walls might have an artificial glow, the crystal clear cerulean lakes inside the cave are the real deal. Along the journey, there are three major lakes that you'll pass. Large lights illuminate the water allowing you to see the contents below. One of the most interesting points of the entire cave is the third lake, which actually goes 98 meters (321.5 ft) deep. And, surprisingly, you can just about see to the bottom of it! There is a fourth lake, but it's off limits to the public. Hopefully, we'll get to explore more of the cave in the future.

Ryusendo (龍泉洞)
Address: 1-1 Aza Kannari, Iwaizumi, Iwaizumi Town, Iwate Prefecture
Hours: Open every day from 8:30 a.m. to 5 p.m. (October - April); until 6 p.m. from May to September.
Admission: Adults and high school students ¥1,000, elementary and junior high students ¥500; group rates available.