Top Ranked Fruits in Japan for Each Season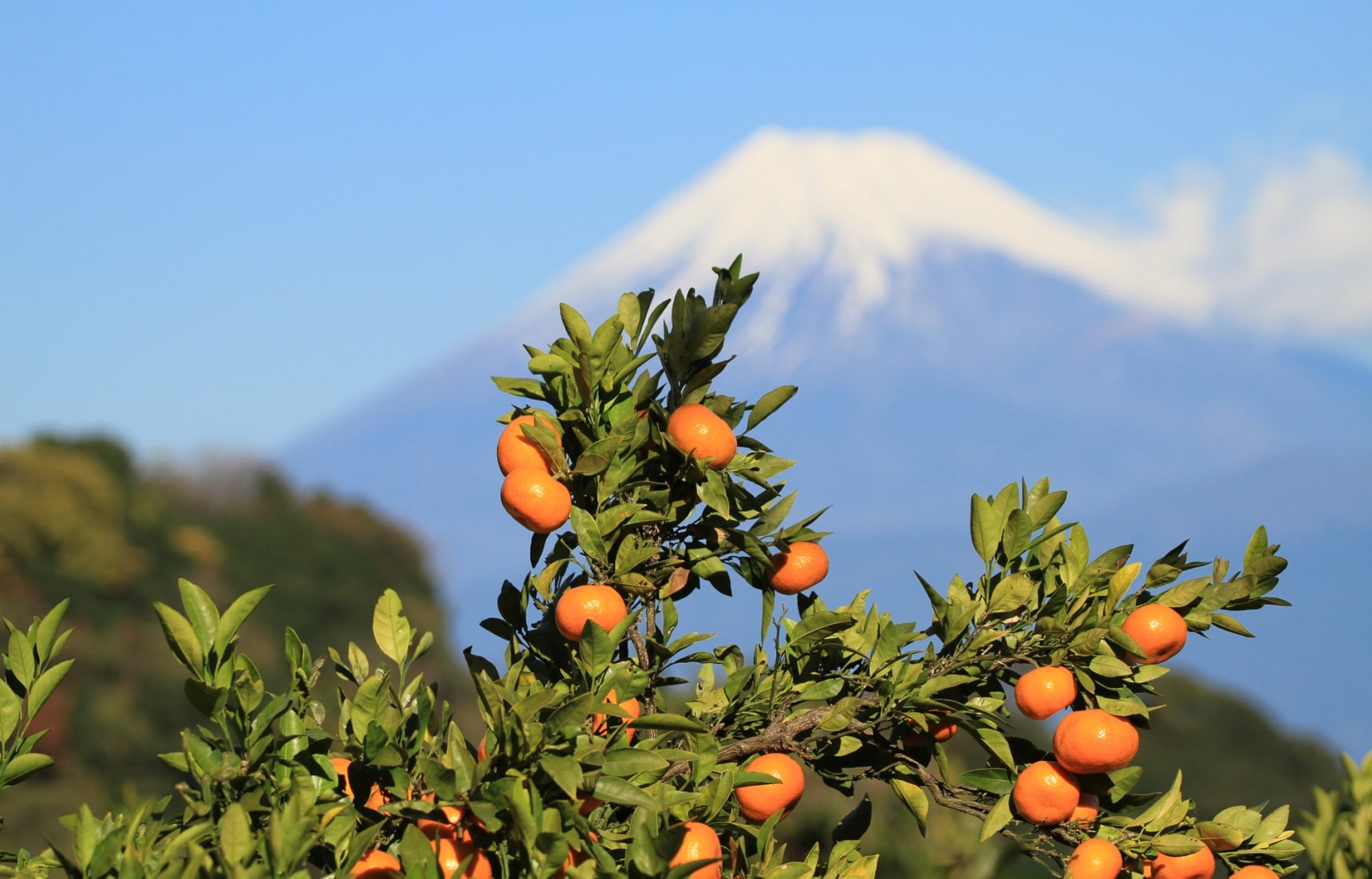 Seasonality is a big key to Japanese culture as Japan is a country with four clear seasons. This means a consistent climate that's beneficial for Japanese farmers to grow different fruits year round. Considering the different colors and functions of fruits as part of Japanese culture, the following fruits are revered in their respective seasons.
Start off the New Year with Sakura & Strawberries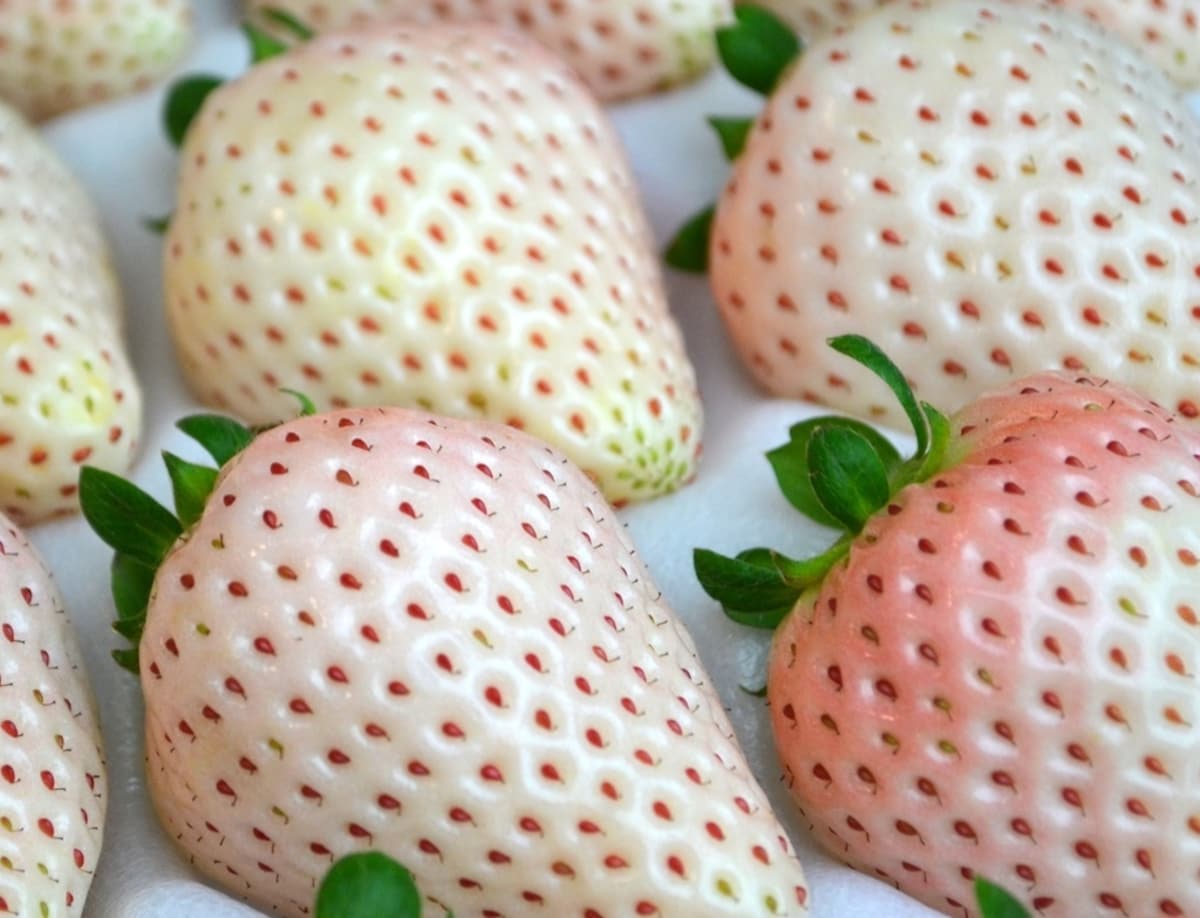 Spring marks the beginning of the year when the streets are covered in green leaves and pink sakura. Two fruits that could symbolize these colors become very popular during spring: kiwi (キウイ, pronounced the same as in English) for green and strawberries (苺, ichigo) for pink. Japan is one of the world's top producers of strawberries. Even though you can generally find them out of season around the country, you'll see different types of strawberries are displayed in department stores when spring comes, like Tochiotome (from Tochigi) and Amaou (from Fukuoka, the name combines ama, "sweet," and ou, "king").

Besides the red and pink strawberries, there's also a type of luxury white strawberries called "Hatsukoi no Kaori" (Scent of First Love). If you're curious about how they're developed and how they taste, check out this fascinating video.
Beat the Summer Heat with 'Suica'
Summer is hot and humid in Japan. If your body just won't stop sweating in the sweltering summer heat, eat some fruit to cool down and rehydrate your body. Melons (メロン, meron) and watermelons (スイカ, suica) are two fantastic options with their watery, sweet and refreshing flesh. Usually served cold, enjoying a piece of chilled melon first thing when you get home is one of the best summer moments you can ever have. But, since this is Japan, you can also find a few unique varieties of melons here. From the incredibly expensive Yubari King melons from Hokkaido (a pair cost one buyer ¥3,000,000/US$26,600 in 2016) to the famous square and pyramid-shaped watermelons that make for an interesting gift. If you're lucky, your local store just may have yellow watermelon as well!
Fall in Love with Autumn Persimmon & Pears
Autumn is a big season for fruit lovers. As it's harvest season, you can get many common fruits at a cheaper price. Among all the fruits, there are two which dominate the shelves every autumn: persimmons (柿, kaki) and pears (梨, nashi). Kaki are orange and pears are brownish yellow, matching with the autumn colors of falling leaves in the season. Persimmons are usually a bit expensive and rare other times of the year, but in autumn you can generally find them at a good price. Don't miss out these two fall fruits if you come to Japan in autumn!
Relax This Winter With a Warm Yuzu Bath
Winter is cold but that doesn't stop many people from enjoying fruit. In this chilly season, it's all about citrus fruits, especially mikan (mandarin oranges) and yuzu (Japanese citrus fruit), both of which grow well in cold weather. Furthermore, they are loaded with vitamin C that boosts our immune system during the cold season. In winter, some Japanese families have a tradition of sitting under a kotatsu (a blanket-covered low table with electronic heat under the table) and watch TV while eating mikan. For yuzu, besides eating them, or using them to make tea or jam, some people also bathe with them, putting yuzu into the bath, which is said to improve circulation and make bathers feel warmer and more relaxed.