Best Seasonal 'Wagashi' Throughout the Year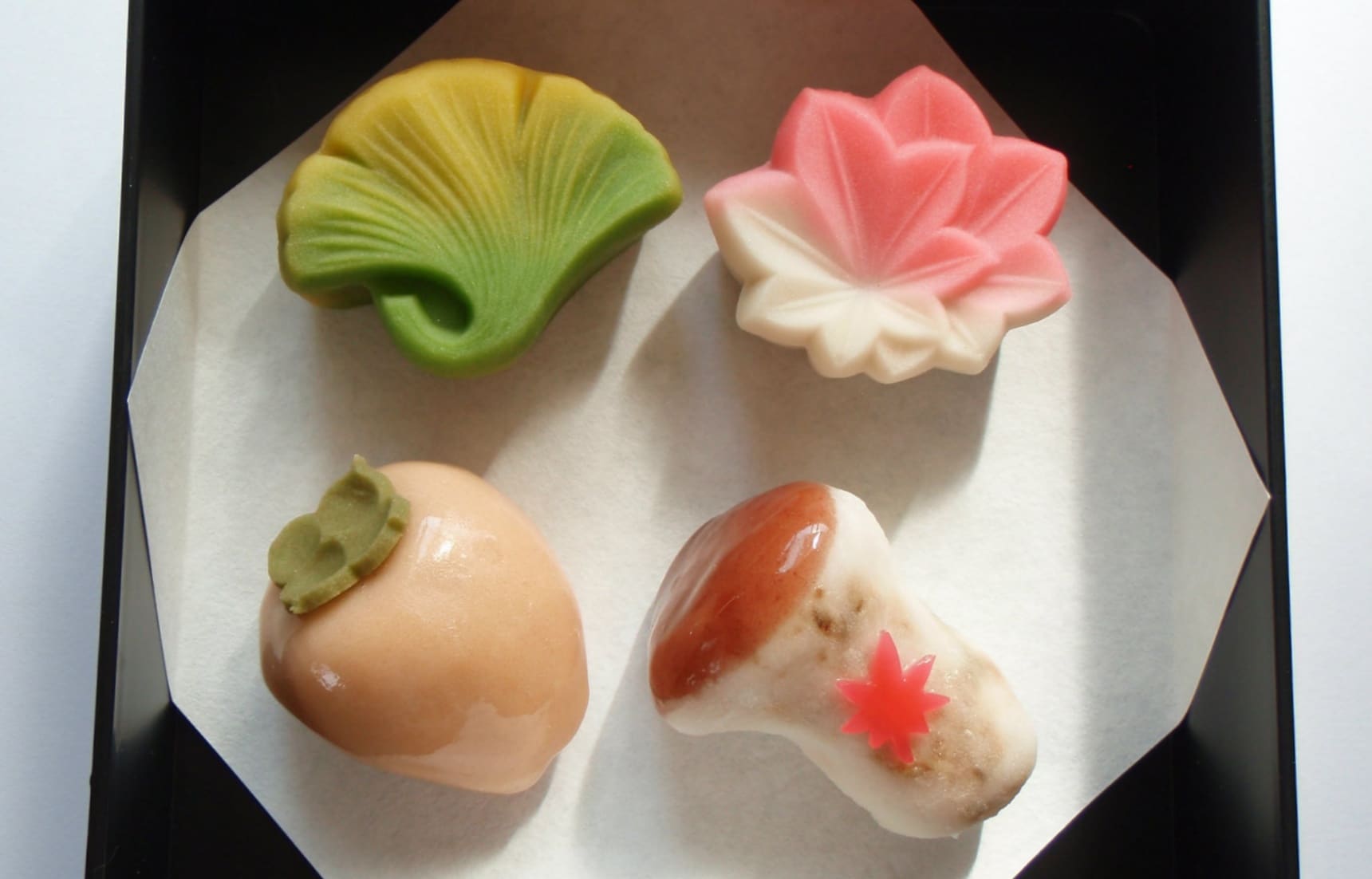 Japan highlights the fact that the nation enjoys all four seasons in a year by showcasing different things to do and see, such as spring sakura, summer festivals, fall leaves and winter snow. And of course, there are also seasonal foods! Let's take a look at some of the special traditional wagashi (Japanese sweets) you can find each season.
Spring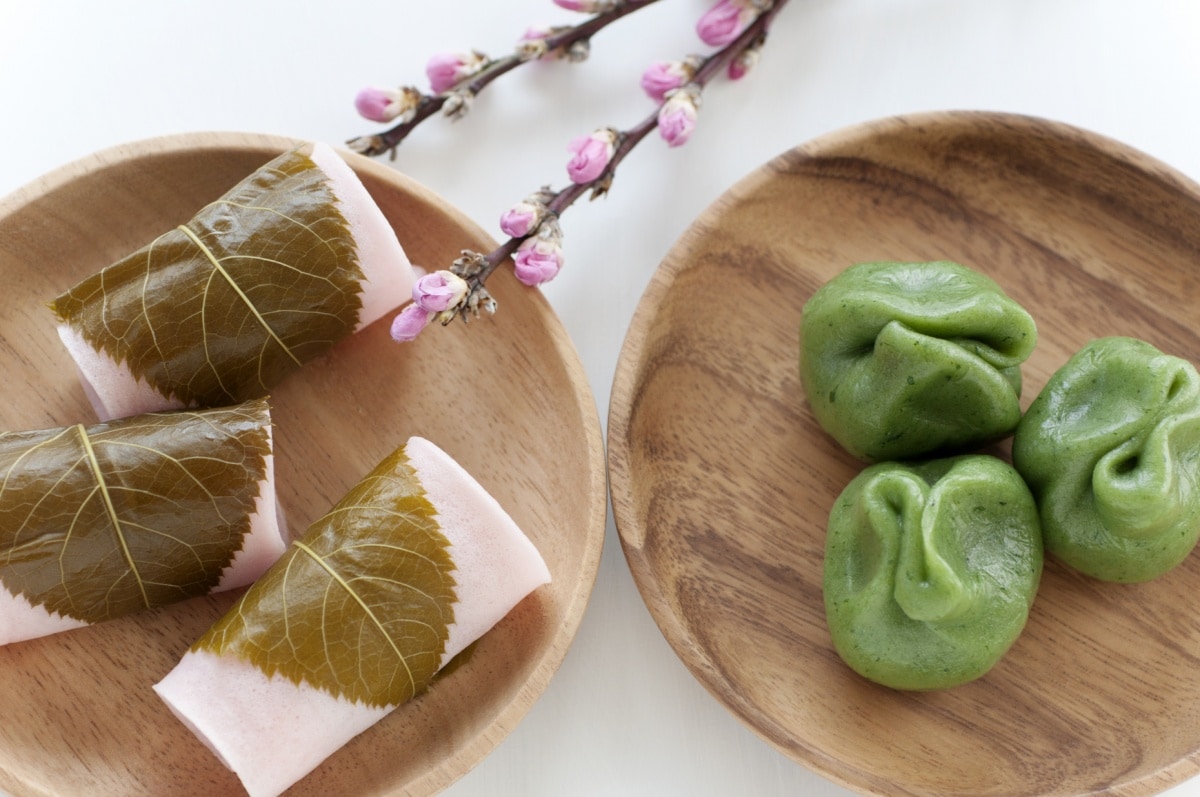 Pink is the spring color in Japan as sakura are blooming everywhere across the nation. Therefore, anything that's made from cherry blossoms and has spring colors (especially pink and green) will be a big hit during the season. Sakura mochi, domyoji mochi, hishimochi (diamond-shaped mochi in pink, white and green) and uguisu mochi (made from edamame powder) are all the spring sweets you can enjoy while sitting under the sakura trees.
Summer
Summer is extremely humid and hot in Japan. Basically, once you step outdoors you sweat. Therefore, watery sweets tend to be popular in the summer as people are looking to hydrate themselves after long bouts of sweating. Kudzukiri (a cold, sweet soup with translucent arrowroot "noodles"), mizu yokan (a lighter version of yokan, a thick jelly confection) and sui manju (a red bean bun that's made up of kudzu instead of flour outside and served with cold water) are some of the common summer sweets that can hydrate and cool you down at the same time under the hot sun.
Autumn
When the weather gets cooler, locals start to crave for something warm and filling. In fall, you can see many places selling kuri manju (chestnut steamed bun), which is both sweet and filling. Also, as fall is the season for harvesting crops, Japanese people take the time to appreciate the gods and ancestors for the year's harvest and prosperity. Therefore, it's popular to eat tsukimi dango (round mochi eaten on full-moon nights) after praising the heavens as well as daifuku (mochi filled with a red bean paste) after appreciating their ancestors during the Buddhist holiday of Higan (a day to visit ancestors' graveyards).
Winter
Even in the chill of winter, mochi stays on the dessert menu for many homes. During the New Year holidays, families traditionally put out kagami mochi (pictured above) to ask the heavens for good fortune in the new year. The kagami mochi symbolizes the mirror, one of the three Imperial Regalia of Japan (the full set also includes a sword and a jewel). You put the mochi out on the last few days of the year and eat them after the new year begins. It's very popular to serve it in a sweet soup of red beans.