10 Picture-Perfect Views in Kanazawa, Japan
Since the 2015 opening of the Hokuriku Shinkansen line, the Hokuriku area of Japan has been getting much more attention from tourists. Kanazawa in Ishikawa Prefecture is especially popular, with its abundant nature and rustic environment, beautiful in every season. Here are 10 picture-perfect views that you can find only in Kanazawa!
10. Home of ninjas? Ninja Temple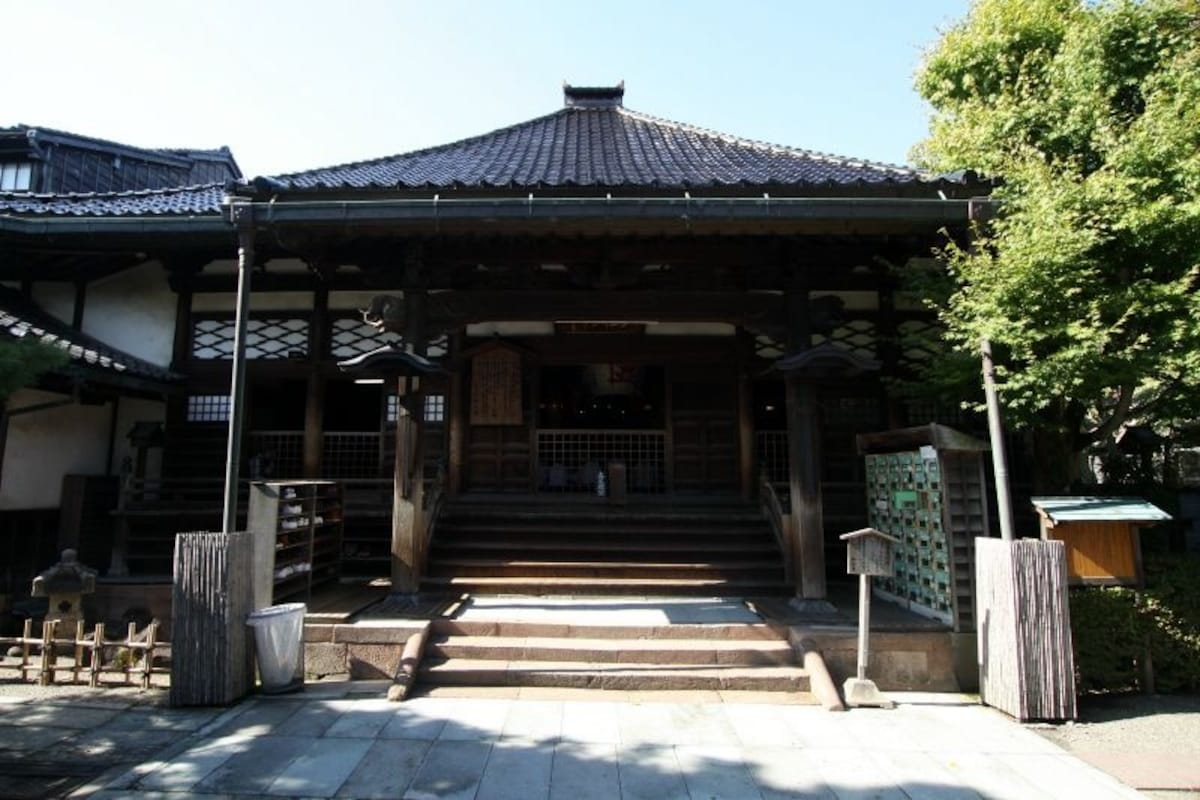 Although at first glance it seems like any other temple, Ninja-dera, or Ninja Temple, is popular because of its unique nickname. The real name of the temple is Myoryuji Temple, but the temple earned the nickname Ninja Temple because of its "deceptive" defences. According to sources, there were no actual ninjas living at the temple, but it's a fun place to take a picture at! All tours are reserved, so be sure to make your reservation in advance.
9. Walk through Kanazawa's samurai district - Nagamachi
Near Kanazawa Castle is Nagamachi, a restored samurai district. Popular attractions include Nomura-ke, a restored samurai residence, as well as the Shinise Kinenkan Museum, a restored shop. The Nagamachi district is a 5-minute walk from the Korinbo bus stop.
8. Optical illusions at the 21st Century Museum
A sharp contrast to Kanazawa's old Edo atmosphere, the 21st Century Museum of Contemporary Art offers modern design and optical illusions that adults and children alike can enjoy. There are a mixture of public spaces and exhibitions in the unique, circular structure. One of the most famous attractions is the swimming pool, which gives the illusion that you are actually underwater. The museum is also very children-friendly, and there are many families during the weekends.
7. Zen at D.T. Suzuki Museum
Escape the crowds and find inner peace at the D.T. Suzuki Museum. The museum celebrates the life work of Daisetz Taitaro Suzuki, a Buddhist philosopher. Visitors can see the work of D.T. Suzuki, as well as enjoy the simplistic architecture that is said to reflect his philosophical views. Particularly breathtaking is the Water Mirror Garden, pictured above.
6. Kanazawa's "kitchen" - Omicho Market
The smell of fresh fish invites visitors at Omicho Market. Popularly known as "Kanazawa's kitchen", Omicho Market has been Kanazawa's largest fresh food market since the Edo period. Walk down the narrow streets of vendors, or enjoy lunch at one of many restaurants that offer fresh fish bowls and sushi.