Top 5 Must-Try Food Experiences in Kanazawa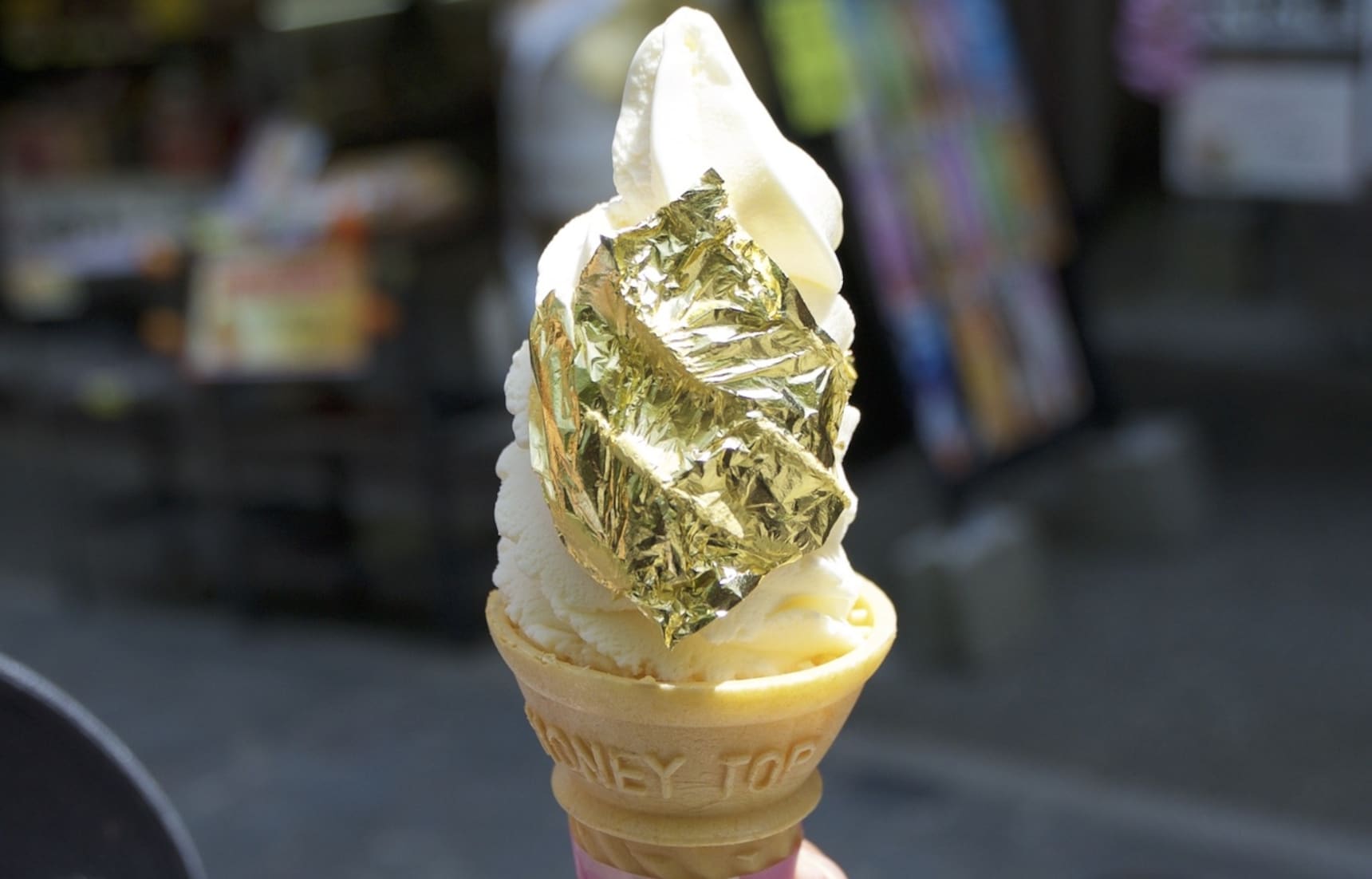 Kanazawa's a great stopover if you're headed to famous nearby UNESCO World Heritage sites such as Shirakawa-go and Gokayama. It's also a stone's throw away from the scenic and historic Matsumoto Castle in Nagano. So as you indulge in cultural activities in nearby towns, why not feast on food in the City of Gold and discover your own "golden" finds?
Top Drink: Gold Drip Coffee at Kanazawa Coffee
Whether you're a posh coffee connoisseur or a plain Jane coffee lover, this is one for the books. According to the oji-san manning the counter of Kanazawa Coffee, which stands on the main street outside the famous Omicho Market, Kanazawa Coffee uses real, flattened gold, from traditional gold leaf artisans. King Midas probably had this for breakfast!
Top Lunch Experience: Fresh Seafood Bowl from Kaisen Don Ichiba
Did I mention fresh seafood? While most anywhere is a safe bet to enjoy the freshest seafood of Kanazawa, you should not miss a bowl from Kaisen Don Ichiba. Ichiba, which means market, is chock-full of various fish, squid, uni (sea urchin), crab of all kinds, and almost anything edible from the sea that you could think of. It would not be surprising if this becomes your favorite eating spot (because adding just one letter to the name makes it ichiban, or number 1). You've found a winner!
Top Street Food: Wasabi Nori Pâté
If you want something beyond the gold-infused products of this town, then go for the seafood. While fresh seafood could be a hassle to bring as a souvenir, there are seafood products that are easy to take home. The spicy, raw ika squid is something you could eat as-is, a perfect match for wine or beer—think squid in kimchi form. If you're not a fan of raw foods, try the wasabi nori, which is like a pâté made of seaweed and wasabi.

This stall, which is right beside Kaisen Don Ichiba, is usually flocked by onlookers. But the moment they get to try a free sample, there's no way that they would be able to resist a purchase. Theika and nori products are something you'd really want to bring home as souvenir for friends (as they're not usually available in Tokyo), but be warned that you may end up hoarding them for yourself. If you're a fan of natto (fermented soybeans), these two are good mixers.
Top Dessert: Gold Ice Cream
Of course something has to have gold! This one-of-a-kind soft-serve ice cream costs ¥1,500 (or US$13), which is quite steep for a single serving of ice cream. While eating this will not suddenly make you a golden-egg-laying goose, this experience is unique to Kanazawa, which is worth the rich price tag. You can also get a cheaper version of this (with fewer golden sprinkles), or with matcha-flavored ice cream. Don't miss this dessert on the outer streets of the famed Higashi Chaya, or right by the parking area outside Kenrokuen Garden's Kodatsuno Gate.
Top Dinner Choice: All-You-Can Eat Crab Legs
If you're staying at an AirBnB with a kitchen, you can simply steam some crab legs from the market. But assuming you're on full-vacation mode, many izakaya in the area offer crab legs as a menu specialty. Ask the wait staff outside the shops if they have all-you-can-eat crabs or kani tabehodai. If you're too tired to explore at night, don't despair. It's common for business hotels with restaurants to offer this delicacy for dinner. The kani tabehodai at Kanazawa Crown Hills, where we stayed, was truly hard to resist!