Regional Station Souvenirs You Can't Miss!
Surprisingly, train stations are the best places to find omiyage (gifts brought back from your travels). These souvenirs are usually edible, representative of the local culture, and are well-received by everyone. What to buy depends on where you're coming back from, so let's start at the top and work our way down the archipelago.
Hokkaido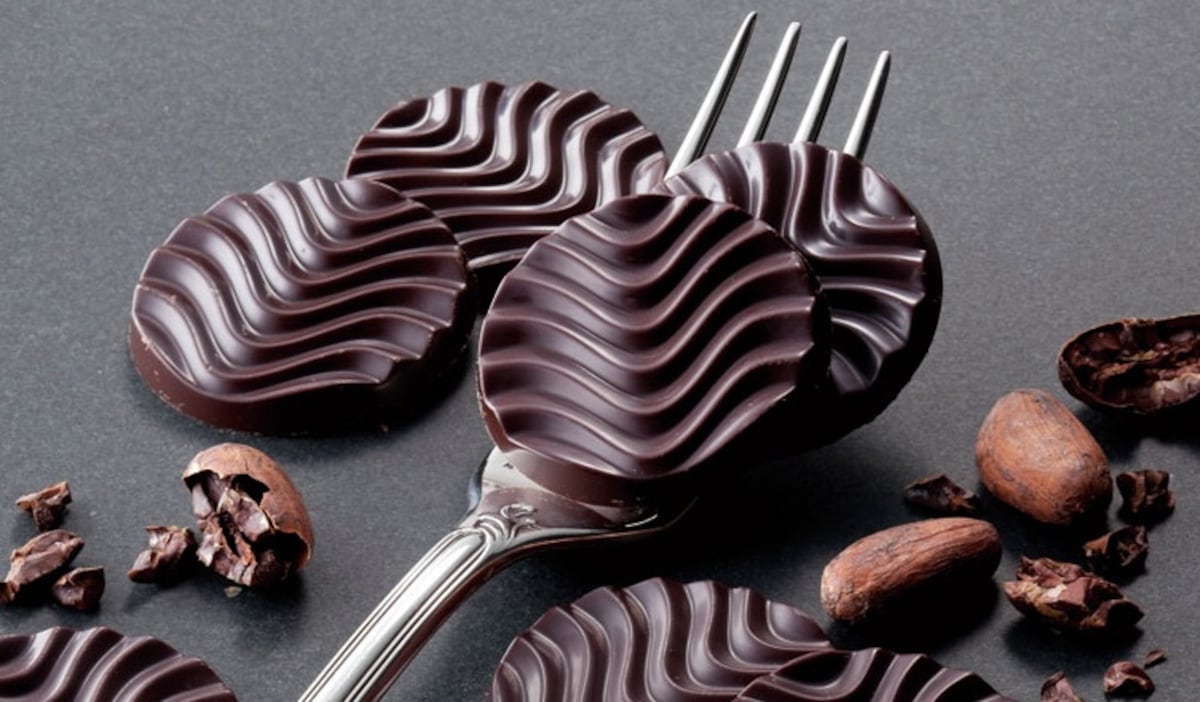 Royce is high-quality chocolate and the most popular picks are from their line of nama choco which is so rich and creamy, it literally melts in your mouth.
Tokyo
Tokyo Banana is perhaps the most iconic of cakes bought as souvenirs in the capital city. There are special stores in Tokyo Station dedicated to baking the delicacies and selling them straight from the oven. While the classic Tokyo Banana is a solid lemon-yellow color, they also come in trendy patterns which help them maintain their popularity.
Kyoto
Yatsuhashi is loved by foreigners and Japanese alike. Typically displayed so that you can see their unique triangular shape, yatsuhashi are made with a thin envelope of glutinous rice flour and sugar and filled with red bean paste. They are typically cinnamon-flavored and may have kinako (roasted soybean) powder on top.
Osaka
Daifuku, small round rice cakes with sweet filling and dusted in confectioner's sugar, is available virtually everywhere in Japan. If you're not fond of octopus-flavored or okonomiyaki-flavored treats (both of which Osaka is known for), you can always get some daifuku that's a little daintier and made with festive white, green or pink mochi (pounded rice cake) and filled with anko (red bean paste) or fruit.
Kobe
After you come back from that amazing hike up to the waterfall just outside of Shin Kobe station, be sure to pick up some Kobe favorites: "castella" cake, pudding or "fugetsudo," a wafer that often has sweet cream inside.
Himeji
Add a bit of character to your omiyage! Never turn down a chance to buy something that celebrates a moment in the history of the place you're visiting. Himeji Castle, a UNESCO World Heritage Site in Hyogo Prefecture that recently reopened after a five-year renovation, introduces the newly minted "Shiromaruhime" character on the package. Shiromaruhime, a glob of white mochi, was born on April 6 and is reportedly a singer and who likes to sip green tea in the Himeji Castle garden. We found a "cheese roll" that presumably imitates the shape, color and puffiness of the new character.
Okayama
Speaking of characters, Momotaro (the Peach Boy) is the local hero of one of the most famous folktales in Japan. The story goes that there's a demon who lives on an island in the Seto Inland Sea who terrorizes the Peach Boy's village in Okayama Prefecture. Momotaro attempts to save his people by seeking out the demon and killing him. He entices a dog, a monkey and a pheasant to accompany him to the demon's island by offering them confections called kibidango, which his mother made for him. The foursome slay the demon and kibidango continues to be a popular treat to buy as souvenirs.
Hiroshima
If you've been to Itsukushima Shrine, a World Heritage site located on the maple tree-speckled Miyajima island with the huge "floating" torii gate, then you've probably tasted the freshly baked traditional favorite: momiji cakes, or momiji manju, with red bean paste filling. These are patterned after the leaf of the Japanese maple (called momiji) and you can watch them being made by special machines inside the sweet shops on the island. These delectable morsels are available with a variety of fillings such as custard and chocolate. Momiji manju are quintessential delicacies of Hiroshima.
Hakata
These too-cute-to-eat "Hiyoko" cakes are really popular, and although you can get them in Hakata (Fukuoka), they come with the names of other cities stamped on the box as well, indicating that they're widely received.

So this is a common all-round gift you can pick up in many different train stations—or even straight off the menu card from the vendor on the Shinkansen.
Shikoku
Shikoku is the only of Japan's four main islands that is not on the Shinkansen bullet train line. But you can still buy its local products, such as Sanuki Udon, from many of the omiyage shops at major Shinkansen stations on Honshu.

As this package of udon illustrates, souvenirs aren't always sweets. The true meaning of meibutsu (local product of note) includes crafts and local produce as well, so don't be afraid to pick up something that's not sweet or even something that is non-edible!
Airports
Japan's airports are a great place to find a variety of omiyage to take to friends, family or colleagues overseas. There won't be as many traditional Japanese sweets, but pre-packaged snack foods don't expire as quickly, and are light and easy to transport. Many say "Made in Japan" on them, making them the perfect choice for those living elsewhere.

So now you have lots of ideas to pick and choose from for gifts. Go ahead and try them all and don't forget to let us know what your favorites are!