Top 4 Things to Do around Mikawa-Anjo Station
What's Special About Mikawa-Anjo Station?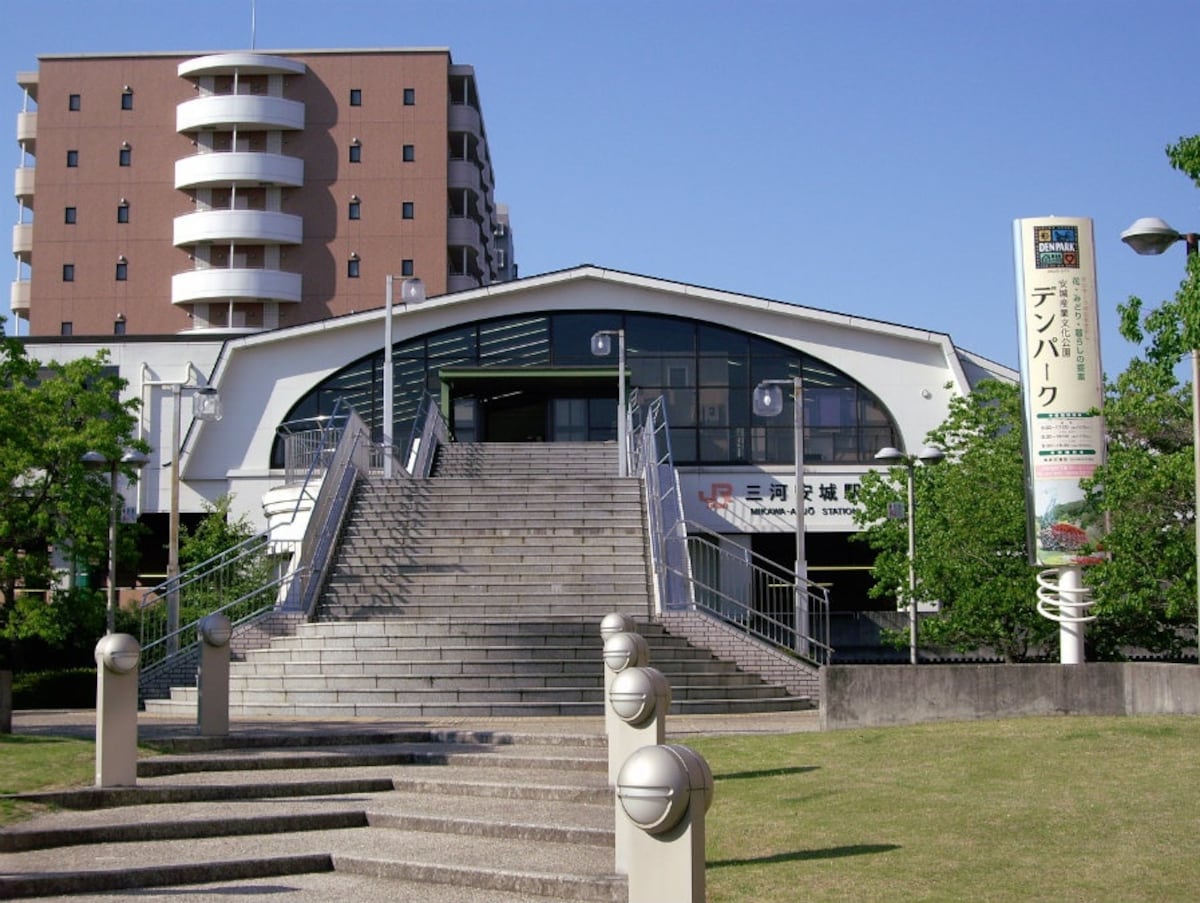 When the Shinkansen was opened in 1964, it connected Tokyo and Osaka. It was called the New Tokaido Line in English, named after the historical route that connected Tokyo to Kyoto. At the time, the Shinkansen stopped at a number of major locations along the way, but the gap between Nagoya and the port city of Toyohashi was among the longest on the line.

The towns between these two stations petitioned for another station to be added in their area. Funded predominantly by Anjo City and Aichi Prefecture, and with supplementary funds coming from the surrounding towns and public donations, Mikawa-Anjo Station was finally opened on March 13, 1988, along with a number of other new stations along the line. The station now serves both the Tokaido Shinkansen and the JR Tokaido Main Line.
These days, Mikawa-Anjo station has found an interesting new purpose, with many bus tours pausing to take the Shinkansen to or from Mikawa-Anjo before continuing down the road.

Why is this? Because most Shinkansen lines offer a special discount for a short trip to an adjacent station. A special express ticket (特定特急券, tokutei tokkyu-ken) costs just ¥860 or ¥980 (around US$8-$9) in addition to the regular JR fare—and it's just ¥860 between Mikawa-Anjo and its adjacent stations. This means it's a great way to get a cheap taste of the Shinkansen if you just want to try it for the experience! At the time of this writing, an unreserved seat between Nagoya and Mikawa-Anjo will cost ¥860 (around US$8) plus the ¥470 (around US$4) JR fare ticket, for a total of ¥1,330 (around US$13).

That's not a bad deal! So this begs the question, if you're going to be spending some time in the area, what is there to do around Mikawa-Anjo Station?
4. Seasonal Events
The two big seasonal events in the Mikawa-Anjo area are the Anjo Cherry Blossom Festival (Anjo Sakura Matsuri) in spring and the Anjo Tanabata Festival in summer.

The center of spring cherry blossom viewing is Anjo Park, located just south of JR Anjo Station (one stop east of Mikawa-Anjo on the JR Tokaido Line). Anjo Park features a beautiful pond lined with cherry trees, pinky-white petals reflecting in the water—particularly when the lanterns are lit at night! For little ones, there's also a zoo on-site with small animals. The spring festivities also envelop Hinode Park to the east and Shiroyama Park to the south. Cherry blossoms generally last from mid-March to mid-April.

Tanabata is a festival celebrated all over Japan. Also called the Star Festival, it's based on the Chinese-derived legend of Hikoboshi and Orihime, celestial lovers who are separated by the Milky Way, and can only meet one day each year. The Anjo Tanabata Festival is held for three days starting on the first Friday in August each year, with the shopping arcades near JR Anjo Station decorated with bright strips of paper as dancers fill the streets and 3,000 "wish balloons" are released into the air.

If you're around in July, on the other hand, it's a great time to check out the city's epic rice field art!
3. Hatcho Miso
Miso is incredibly popular throughout Japan, but in the Nagoya area, it's a particular specialty. Indeed, the miso made in this region has a distinct flavor, well represented by the Hatcho (or Haccho) Miso produced in Okazaki City, just to the east of Anjo.

Hatcho isn't a company name, but a brand of miso named after the area in which it's made, a part of town just west of Okazaki Castle. There are two different Hatcho Miso brewers in the area, with Kakukyu dating back to 1645 and Maruya going all the way back to 1337. Both brewers carry on techniques passed down for centuries. Tours are available for both historic facilities, so why not have a peek inside?
2. Denpark
Designed to be reminiscent of scenes of Denmark, this flower-filled theme park even has a windmill to complete the Scandinavian effect. Why? Apparently Anjo City likes to compare its advanced agricultural management system to that of Denmark. Enjoy the gardens and playground facilities, or try your hand at making your own branded food products!
1. Jozan-en
Born to a samurai family in what's now Anjo City in 1583, Ishikawa Jozan was known as a scholar and landscape architect. From the age of 16, he was a personal attendant to Tokugawa Ieyasu, the first shogun. Years later, in 1641, he went on to build the Shisen-do, his personal hermitage in northeastern Kyoto. The site is known, among other things, for its sozu, a bamboo tube that clacks loudly on a rock when filled with water, periodically breaking the silence (also called a shishi-odoshi or "scare-deer").

Located just over 6 kilometers (3.7 mi) south of Mikawa-Anjo Station, Jozan-en was built in imitation of Shisen-do in honor of the city's esteemed native son. The gardens are designed to create a calming atmosphere that changes with the seasons. It's a little far from the station, so you might want to catch a cab!