Huis Ten Bosch & Sasebo Sightseeing
1. Sasebo Morning Market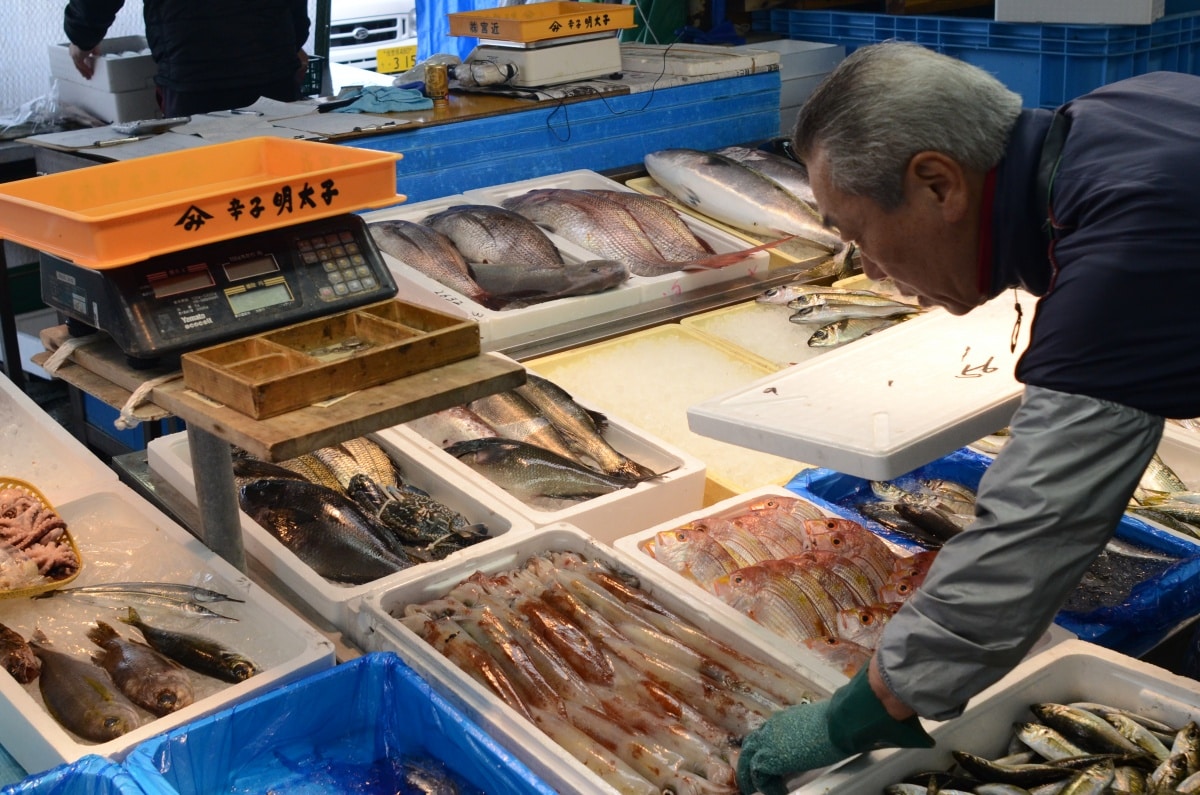 The Sasebo Morning Market is open from 3:00 a.m. until 9:00 a.m., set up in a parking lot run by the Yorozu-cho municipal government, a 10-minute walk away from Sasebo Station. The market presents some 40 stalls selling freshly caught seafood and processed marine products, as well as fruit, vegetables, pickles and even ceramics and clothing. Shoppers include not only average people but also professional chefs, who visit in search of fresh seafood directly delivered from the production area. We recommend eating breakfast as you mingle with market staff in the small cafeteria in which they eat.
2. Sasebo Naval Port Cruise
Enjoy cruising around Sasebo Port, the face of the city. The departure point is close to Sasebo Station, from whence you can enjoy 60 minutes that are only possible in this naval port, where you can gaze at the various battleships in the shipyard.
SASEBO Naval Port Cruise
3. Umikaze Bus Tour
This tour offers an easy way to get around Sasebo's top spots. Enjoy the various American-style sights representative of Sasebo, as well as the historic docks of Sasebo Heavy Industries and views of the beautiful Kujuku-shima Islands from Funakoshi Observatory. Three different course tours are available.
Related article
4. Sasebo 5th Avenue
This is a major shopping mall with 83 different stores, located just a one-minute walk from the station. Popular sweets and souvenirs from Kyushu area also available here.
Sasebo 5th Avenue
5. Yumihari-dake Observatory
While Sasebo has many observatories, the night views from Yumihari-dake Observatory are particularly famous. The views of the city and the isaribi fishing lamps on the sea are simply fantastic.
Yumihari-dake Observatory
6. Drinks & Live Performances
For about 10 years from 1945, Sasebo was considered Japan's cradle of jazz, lined with bars, halls, cabarets and clubs targeting foreigners. Jazz musicians from all over Japan used to flock to the city, and live jazz performances can still be enjoyed in Sasebp at night. Hit spots like Easel to enjoy a leisurely drink as the music washes over you.
Sasebo Dining: Sasebo Burger
The Sasebo Burger, which originated from a recipe learned directly from the U.S. Navy, is Sasebo's soul food. These burgers are made using local ingredients, prepared after you place your order. They vary in size and taste depending on where you buy them.
Sasebo Dining: Lemon Steak
Lemon steak originated in Sasebo and is prepared with a distinctly Japanese taste. The thinly sliced meat is plopped on a piping hot iron plate and finished with a soy-lemon sauce just before it's done. The refreshing lemon flavor is what makes this dish distinctive.
Sasebo Dining: Nagasaki Seafood
Nagasaki Prefecture produces the second-largest fish haul in Japan. There are many restaurants that offer freshly filleted fish from their tanks, with plenty of ultra-fresh seafood available on the cheap. Do a gourmet tour of your favorite spots and enjoy Sasebo's offerings to the utmost!