Stunning Nagasaki 2-Day Tour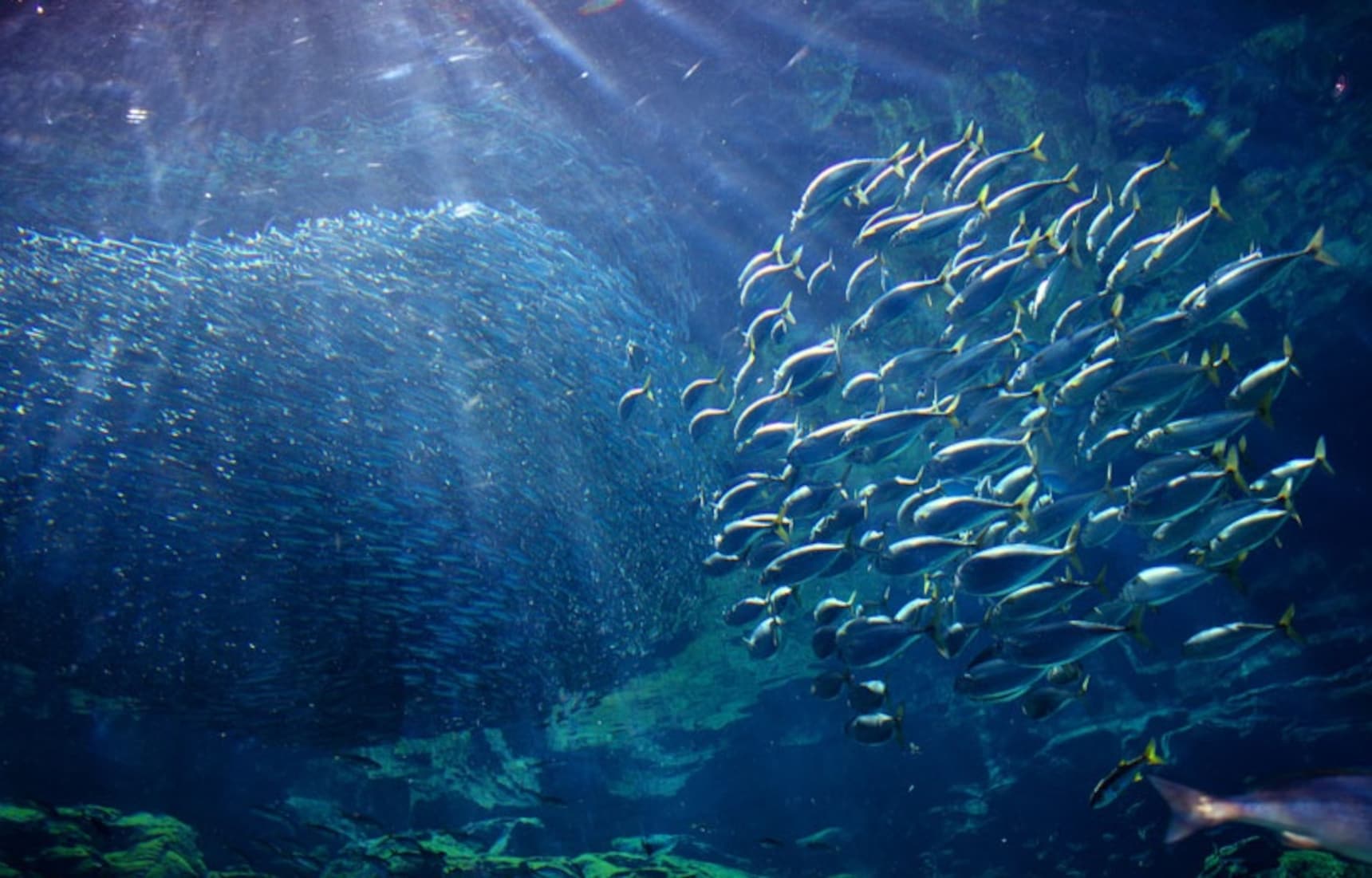 The Kujuku-shima Islands are a group of 208 islands that lie about 25 kilometers (15.5 mi) to the north of Nagasaki's Sasebo Port. Virtually the entire area is included in Saikai National Park. More than 80 percent of the coastline is protected in its natural state, with wildlife and landscapes that are worth visiting again and again in any season!
Sasebo Station → Kujukushima Pearl Sea Resort (Options: ① Umi Kirara aquarium; ② Pearl Queen; ③ Relacruise; ④ Aqua Shop Kirara; ⑤ Uninhabited island visit; ⑥ Marine sports) → Sasebo Station → accommodation in Sasebo
1. Kujukushima Pearl Sea Resort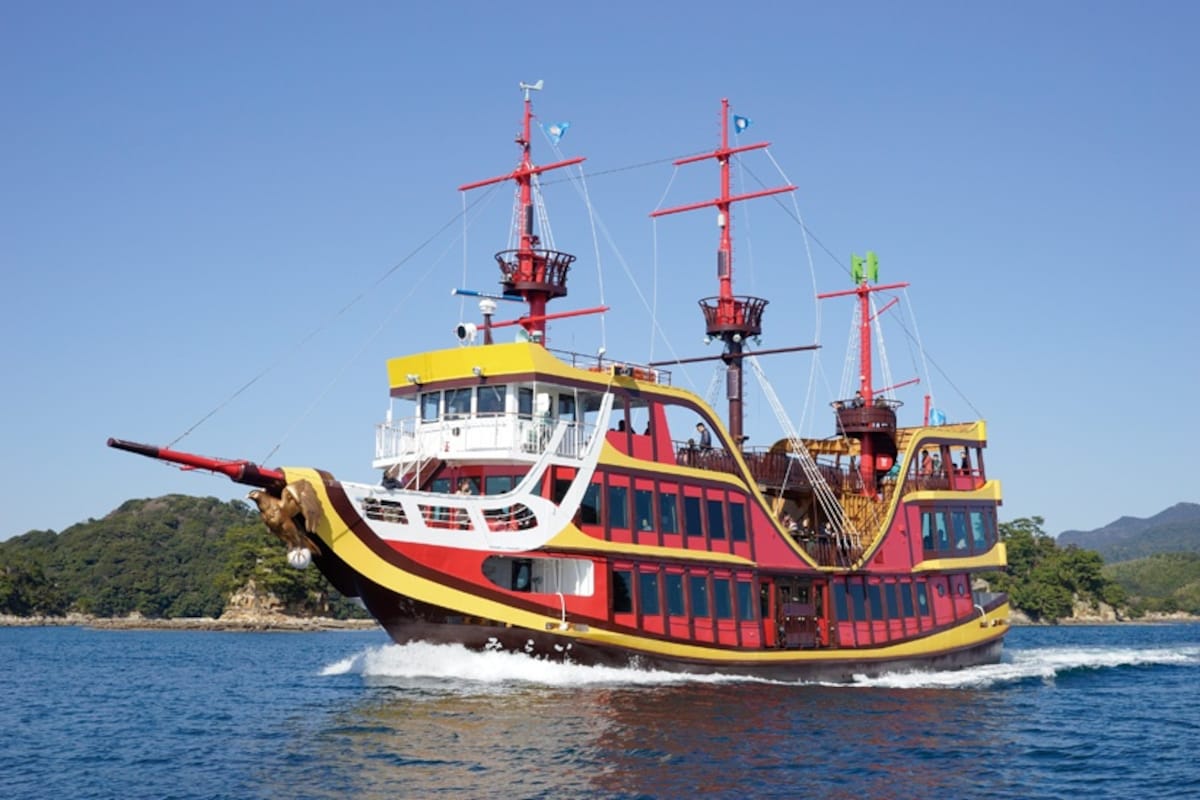 First we leave Sasebo Station for Kujukushima Pearl Sea Resort! Have boundless fun enjoying your choice of stellar attractions and activities!
Kujukushima Pearl Sea Resort
2. Kujukushima Aquarium — Umi Kirara
Experience fascinating creatures from the beautiful waters of Kujuku-shima at this fun-packed aquarium in Kujukushima Pearl Sea Resort.
Umi Kirara
3. Dolphin Show
See dolphins jumping and even playing catch with each other! The dolphins come so close you'll catch some spray—but not to worry, waterproof plastic sheeting is available! There are three shows daily, each lasting about 20 minutes. A must-see while at Umi Kirara!
4. Hands-On Pearl Removal
Pearl cultivation is a popular activity in Kujuku-shima. Experience extracting pearls from Akoya pearl oysters. Pearls come in a variety of colors, including silver and white, so it's exciting not to know what color or size your pearl will be until you remove it! Select a design to make accessories that will match the color and shape of your pearl!
5. Jellyfish Symphony Dome
This is the largest selection of jellyfish in western Japan. Over 100 identified varieties of jellyfish from the waters around Kujuku-shima are constantly rotated for display. It feels therapeutic to see the beautiful forms of the jellyfish floating up this darkened room. Watching it seated on a bench, you'll feel as if you're chilling at the bottom of the ocean.
6. Meal Observation Tank
Observe the fish up close as you feed them yourself. Fish food is just ¥100!
7. Pearl Queen
Operated by Kujukushima Pearl Sea Resort, the Pearl Queen is a pleasure boat that sails around the islands. The pattern of waves created by the boat is also quite lovely.
8. Relacruise
The Relacruise ("Relaxing Cruise") will take you around spots that are inaccessible to larger boats. With the surface of the water so close, this pleasure boat allows you to feel the different moods of Kujuku-shima, which vary in each of the four seasons. Six cruises per day.
9. Seafood Barbecue
Between the months of November and March, you can also enjoy a meal plan when you take the Relacruise! Sail to the Kujuku-shima oyster beds and enjoy charcoal-grilled oysters in season! Four trips per day (approximately 2.5 hours); reservations required one day in advance.
10. Aqua-Shop Kirara
Buy products related to sea creatures and the aquarium. Umi Kirara original goods also available!
11. Uninhabited Island & Feeding Cruise
Visit an uninhabited island about 10 minutes from Kujukushima Pearl Sea Resort by ferry. Enjoy observing the island's living creatures, then check out the nearby breeding rafts and enjoy a feeding experience with some 7,000 red sea bream! Three trips per day, but only available during the Golden Week holiday in late April and early May, and from mid-July through the end of August. The feeding experience is available to participants aged four years and over.
12. Kujuku-shima Yacht Sailing
Sail for about an hour around the Kujuku-shima Islands in a cruiser yacht. Enjoy the lovely sound of gentle waves as you cruise using only the wind. Six trips per day. The experience is available to participants aged four years and over.
13. Sea Kayaking
After a 10-minute explanation you can get right out on the water! Kayak around the calm waters inside the marina, where even beginners will be at ease. This experience is ideal for couples or for parents and children aged four and over. Only available on Sundays and national holidays between April and October.

Not enough? Now for some spots to enjoy on your second day!