Top 20 Street Foods of Osaka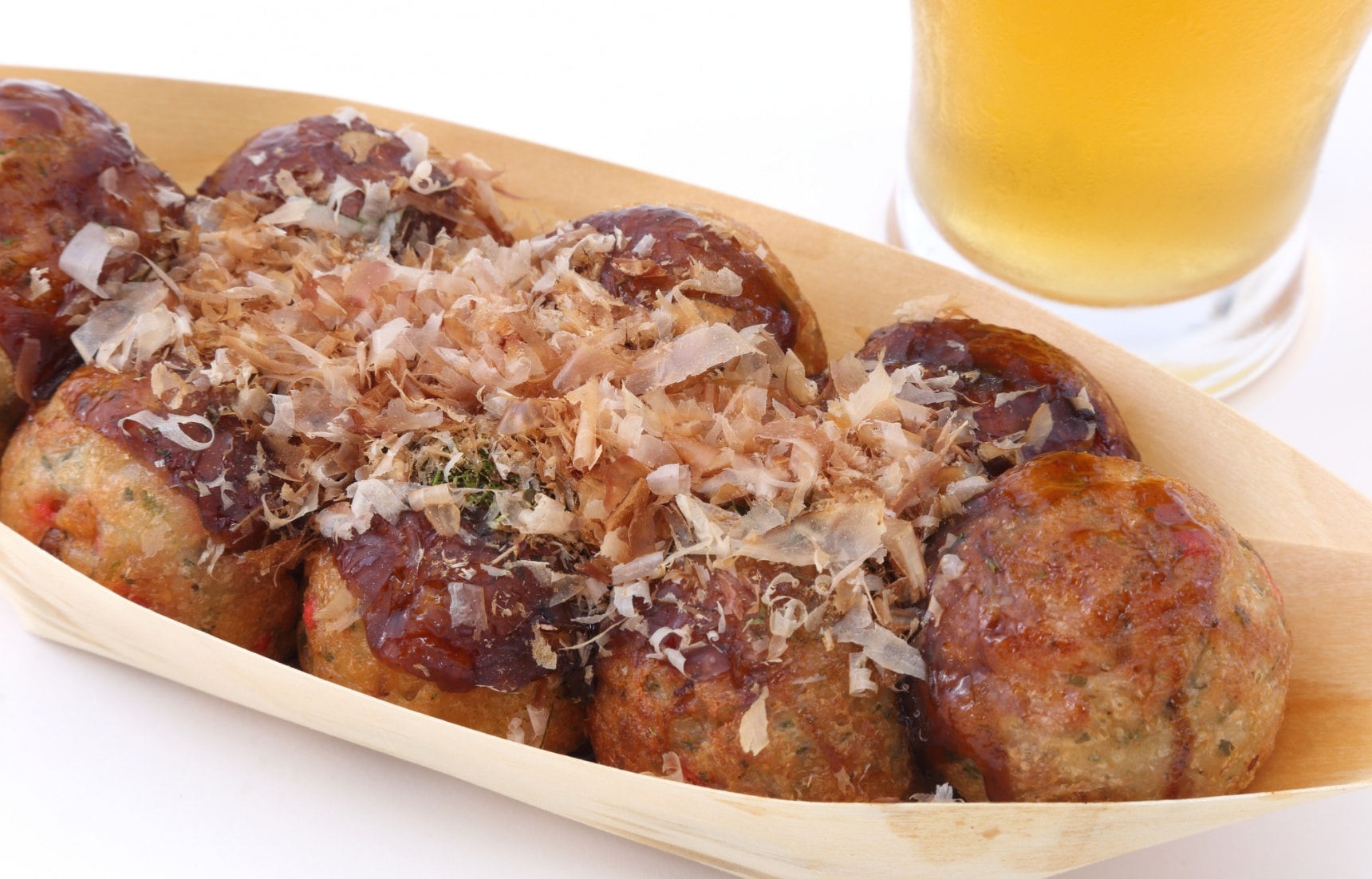 Sometimes when you're rushing your itinerary on your trips, you simply have no time to settle down for dining in fancy restaurants. However, that's not a reason to compromise on good food in Osaka, a food haven. Here's our list of delicious food in Osaka for the busy traveler who needs to eat on the run.
20. Oden, the ultimate stomach-warmer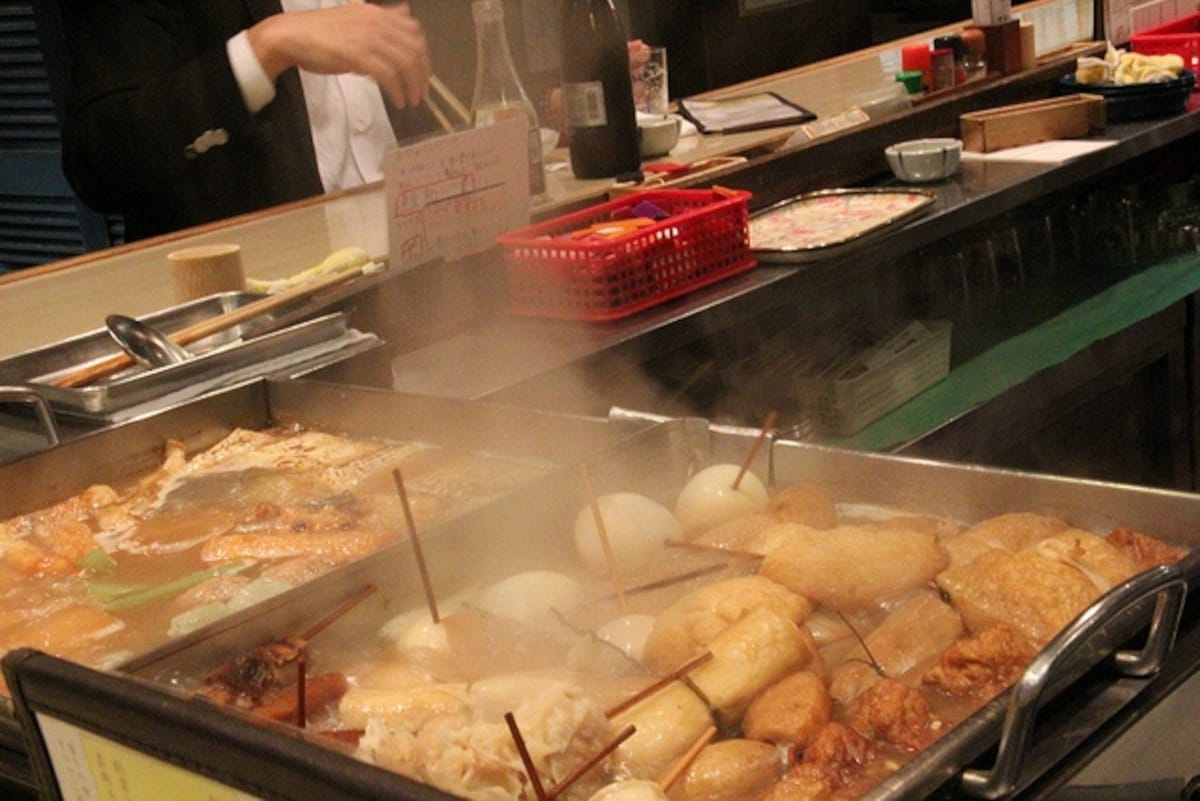 Oden is a Japanese dish consisting of many ingredients such as boiled eggs, daikon, and processed fishcake stews in a light, soy-flavoured dashi broth. It is one of the most common and popular comfort food for winter in Japan. On a cold day, biting on a daikon soaked in the hot broth is simply indescribable bliss (Yes, try it!). In Osaka, you may even find meat in the assortment of ingredients. This is a dish that locals are incredibly fond of.
19. Patit Tai, a Western-style Taiyaki
Taiyaki is a fish-shaped cake often stuffed with red bean paste. Pati Tai is a cute 5cm (2 inches) petite version of this Japanese snack in Western style. As you bite into the cake, you can taste the cream within. Flavours include custard, red bean, caramel, chocolate and more.
18. Kappo, Osaka's culinary glory
Like how Kyoto has kaiseki, Osaka takes pride in cutting and cooking, which makes up the word kappo. An open kitchen with counter bar seats, kappo focuses on the relationship between the chefs and the customer built on interaction, and on the cutting and cooking rather than the fusion of art and cooking of Kyoto's kaiseki. Enjoy Osaka's casual dining experience as the chefs carefully and diligently presents to you the season's highlights.
17. Torikara Stick, popular chicken snack
Toritaka is crumbed and fried chicken breast. You get to choose and customise your salt and sauce (curry sauce, rock salt, lemon juice, sweet chill sauce etc.) and ta-da! If you want to practise eating while you walk around the city, this is a good snack to start with!