8 Must-Try Foods in Fukuoka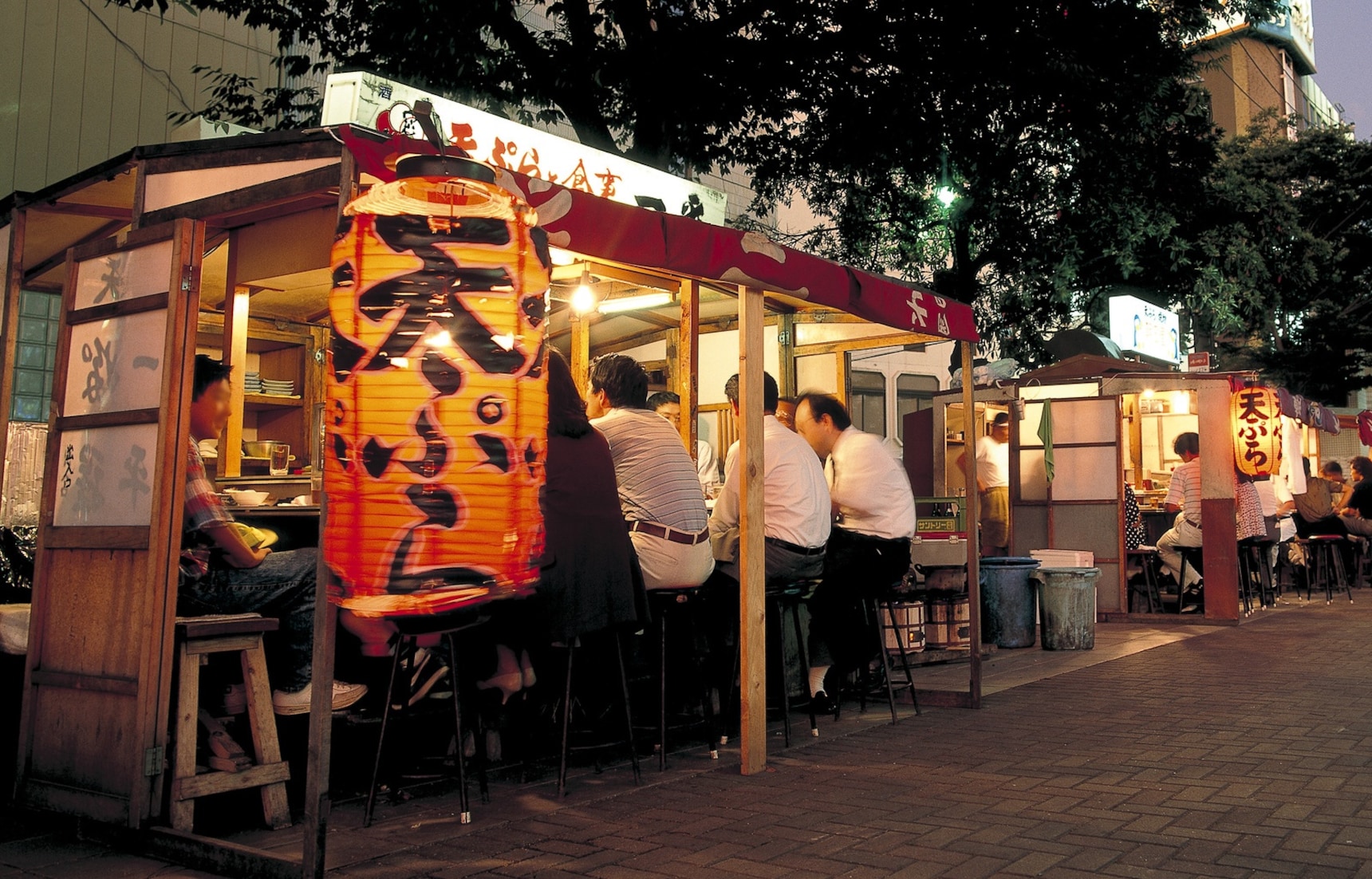 8. Fukuoka's best condiment, dish and even souvenir, Mentaiko!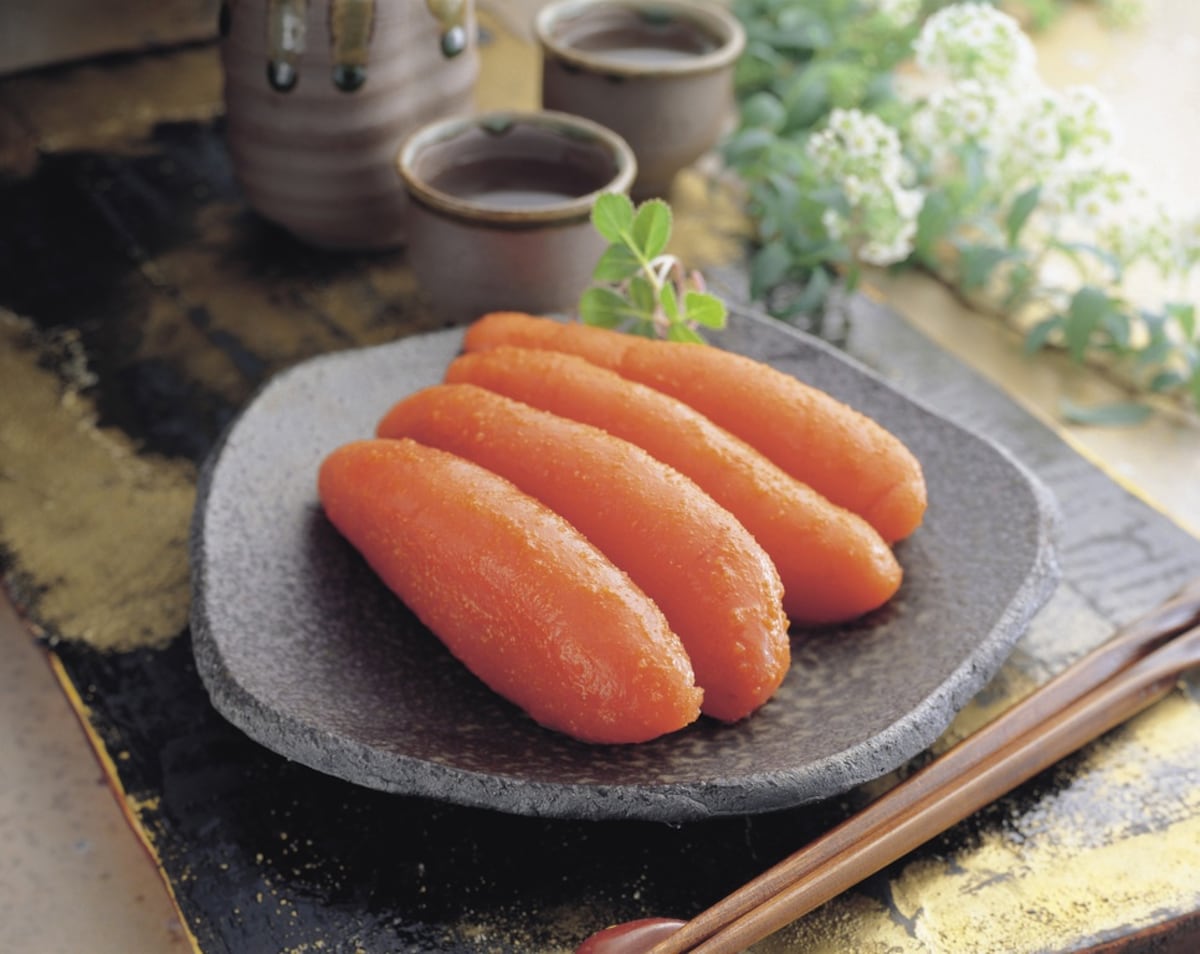 Every foodie that loves Japanese food would definitely have heard of mentaiko and this happens to be a specialty product of Fukuoka! Pollock roe that is slowly marinated in chili pepper sauce, it brings out the flavor of Japanese cuisine. From having it with just rice balls to accompanying salmon platters, it is definitely a dish one would enjoy.

Fukuoka's mentaiko is known for its freshness and high quality, putting it at the top of its class. It is a frequent condiment to most dishes in Fukuoka and if you enjoy it, you can easily buy them raw at stalls to bring home as a souvenir for friends or for yourself to replicate the Fukuoka taste at home! A popular mentaiko factory outlet known to locals is Kanefuku, which goes through painstaking processes to cultivate an acquired taste many will enjoy.
7. Specialty and traditional Name-Daifuku with unique flavors at Nagoshi
What is a Japanese dessert without the occasional dose of matcha and sakura? At Nagoshi, you will have these cravings satisfied along with many others with their wide spread of different flavors. A Daifuku, traditionally a rice cake stuffed with sweet bean jam and fresh cream, is now given a modern twist by Nagoshi. They feature Japanese flavors like matcha and sakura daifukus as well as Western flavors like chocolate pudding, a reflection of Fukuoka's spirit of fusion.
6. Enjoy the sweetness of Fukuoka with the Hakata no Hito
Not losing to the manju is the Hakata no Hito. A favorite sweet among locals, it brings out the delicious flavor of eggs and highlights the delicate sweetness of the red bean jelly all in a simple thumb-sized pastry. Literally translated to "Lady of Hakata", it is definitely a no-brainer that it is one of Fukuoka's best pastry and worthy to represent the city. If you have spare change left at the airport, there is no doubt this pastry is a worthy investment to bring home as a souvenir for family and friends alike.
5. The pastry that represents Fukuoka: Hakata Torimon
One of Fukuoka's signature food is definitely the Hakata Torimon. Staying true to Fukuoka being a blend of historical Japanese culture and modern Western influence, it is a pastry that combines the best of both worlds. The rich butter and milk are put together with traditional sweet beans, leaving you craving for more. This manju has proved itself to be one of the must-eat in Fukuoka and even makes a good souvenir to bring back. Recommended to be purchased on the last day, you can also get it at the Fukuoka Airport should you not want to have the hassle of visiting the main store.
4. Bask in street festivities and delicacies at the local Nakasu Street Stalls!
Just like many other countries, Fukuoka also has its own take on night markets. Commonly called Yatais, or mobile restaurants, they take over the streets at dusk in major streets, transforming the business districts into food havens. These restaurants serve up a variety of dishes, ranging from ramen to yakitori and even Italian cuisine! Enjoy the local culture first hand with different delicacies as it is common for the friendly proprietors and even fellow customers to strike up a conversation and have a good meal together.

Located between the Hakata River and Naka River, the Nakasu area becomes one of the biggest nightlife spots in Japan at night. The streets offer snacks like yakitori and tempura to filling meals like ramen and pasta. You can have a hearty time with good food, some alcohol and an enjoyable chat with the master of the stall. However, be sure to remain respectful to the stall owners and practise basic courtesy in your conversations or if you would like to take pictures. Mutual respect often goes a long way together with good company!