8 Things Not to Miss in Okinawa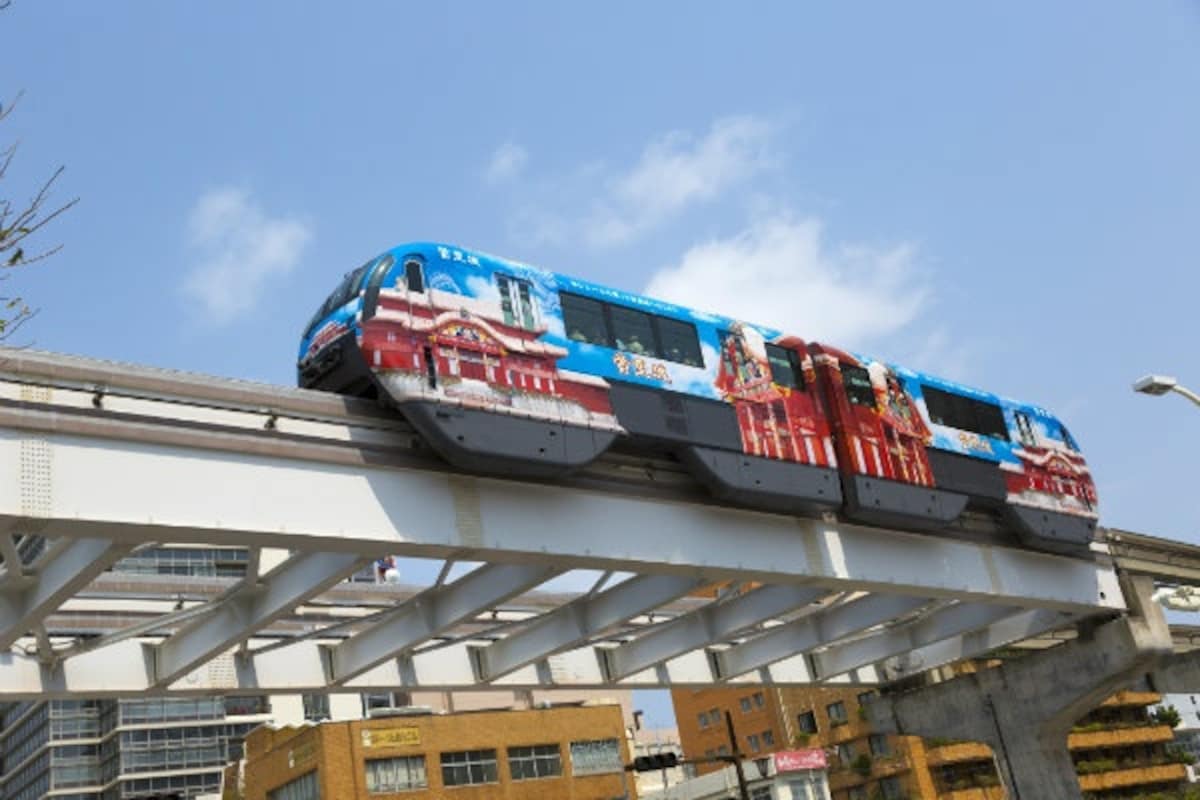 Okinawa has its own dialect and culture, setting it apart from the rest of Japan. Furthermore, some parts of Okinawa have a tropical rainforest climate, making the flora and fauna stand out compared to other Japan destinations.

Although it's recommended that you rent a car or participate in a tour if you want to explore the whole of Okinawa, public transport is sufficient to get you around the famous tourist destinations. For tourist spots within Naha City, the Okinawa Monorail, also known as Yui Rail, connects the various areas.

A trip lasting around three to five days will be enough to get you to the major sites. Now here are eight things you don't want to miss out on in Okinawa while you're there!
1. Churaumi Aquarium
Located in Motobu, a city in the central area of Okinawa's main island, Churaumi Aquarium is one of the most famous aquariums in Japan. Among the popular exhibits is a tank named Kuroshio Sea, which aims to replicate the ocean around Okinawa.

Huge whale sharks and manta rays can be seen swimming in harmony with the other smaller fish. There are also performances, such as dolphin shows, and it's a fantastic place for a family trip. Churaumi Aquarium is about 1 hour and 30 minutes away from Naha by car, or about two hours via direct bus.
2. The Croissant Island
Just 15 minutes away from Okinawa's main island is Minna Island, also known as Croissant Island due to its shape. The almost transparent ocean is a great place for snorkeling, with beautiful fish swimming beneath you.

Access to Minna Island is via a high-speed boat from Toguchi Port, found in the city of Motobu on the main island of Okinawa. It's about 1 hour and 30 minutes away from Naha by car or about two hours via direct bus. In fact, it's only 10 minutes away from Churaumi Aquarium by car, so it's a good idea to hit both in a single day!
3. Okinawa Soba
There are lots of Okinawa soba shops everywhere in Okinawa, and the dish is a must-try when visiting the prefecture.

Among the hundreds of shops on the islands you can find Kishimoto Shokudo, a small Okinawa soba shop with more than 100 years of history. Also located in Motobu, the homemade Okinawa soba here has been covered by numerous television programs and magazines, and is just a 10-minute drive from Churaumi Aquarium. Open from 11 a.m. to 5:30 p.m. daily except on Wednesdays, Kishimoto Shokudo is the perfect place to enjoy the true taste of Okinawa soba!
4. Salt River
Shio River, meaning "Salt River," is a short, 300-meter (984 ft) river found along National Route 449 south of Churaumi Aquarium. About 100 liters (26.4 gallons) of a mixture of freshwater and seawater spring out every second.

Although it looks just like an ordinary river, it has actually been selected as one of Japan's natural monuments, and is an extremely rare formation. As a matter of fact, it's still unknown why seawater springs out to form this river, as such a case is only seen in places with very low precipitation—a climate that Okinawa does not have.
5. Humpback Whales
Many associate a trip to Okinawa with summer. However, there are also experiences that you can only have in winter, including whale watching.

Humpback whales visit the ocean around Okinawa between January and March every year to breed. These creatures can be up to 13 to 15 meters (43-49 ft) long and weigh about 30 to 50 tons. There are many companies in Okinawa that organize whale-watching tours, so do check them out!
6. Shuri Castle
Shuri Castle can be found within Shurijo Castle Park, just 15 minutes from Okinawa Monorail Shuri Station in Naha. It is a UNESCO World Heritage Site that excellently represents Okinawa's history.

Okinawa used to be a distinct kingdom called the Ryukyu Kingdom, and it had a culture and political system influenced by Japan, Korea and China. Shuri Castle is believed to have been founded somewhere in the 13th to 14th centuries, and it's now a museum that displays various artifacts from ancient Okinawa. With its intricate designs and vibrant colors, the architecture alone is stunning!
7. Kokusai Street
Be it on your first day or on your last, you definitely have to visit Kokusai Street. Located in Naha, it's the biggest downtown area in Okinawa, lined with numerous eateries and souvenir shops. This 1.6-kilometer-long (1 mi) street can be accessed from Kencho-mae Station, Miebashi Station or Makishi Station on the Okinawa Monorail.

One recommended spot is Kokusai Street Yatai Village, a food street that opened in June 2015. Here you can enjoy a variety of Japanese food, including sushi and teppanyaki (hot plate cuisine), offered at various yatai (portable stalls).
8. Pacific Hotel Okinawa
Located just 10 minutes from Naha Airport by car, Pacific Hotel Okinawa is the biggest city resort hotel in Naha. A total of 389 rooms are available, and you can see the beach from your window.

Pacific Hotel Okinawa is an eight-minute walk away from Naminoue Beach, the only beach in Naha City. It's also five minutes away from Kokusai Street by car, making it a convenient hotel for spending your last day before your flight home.